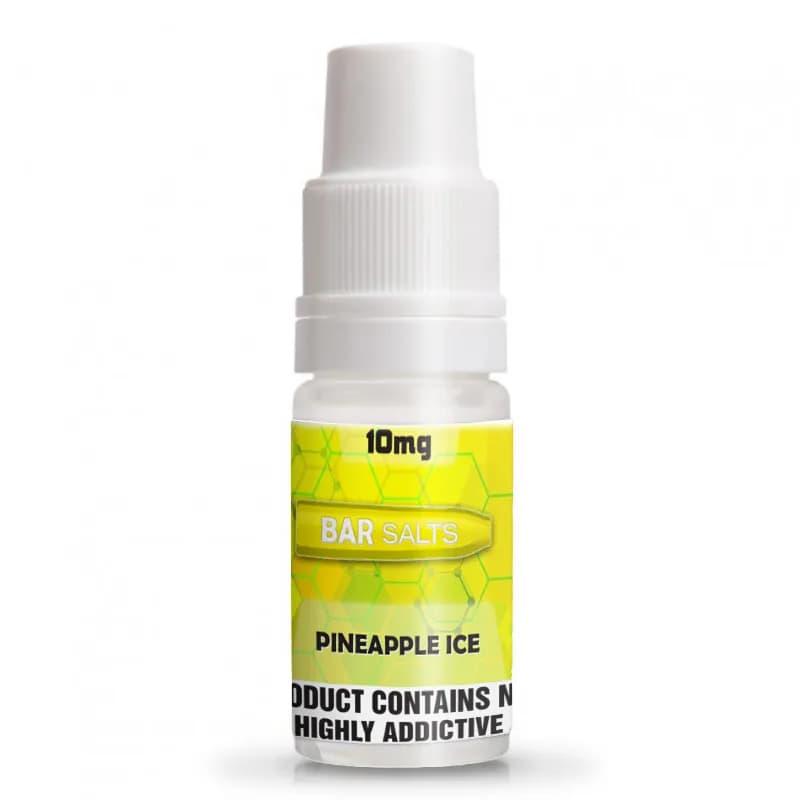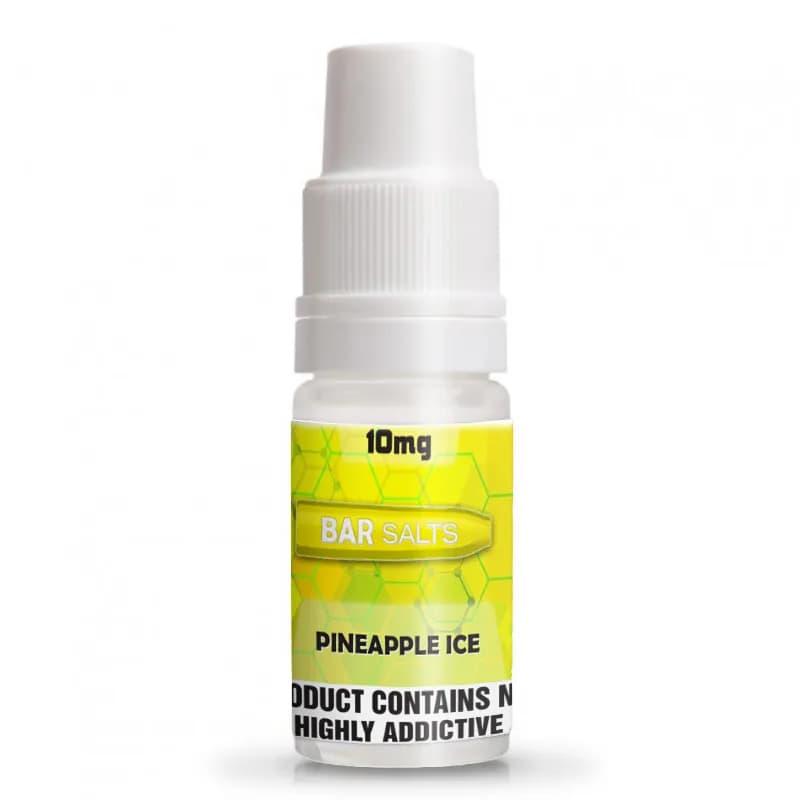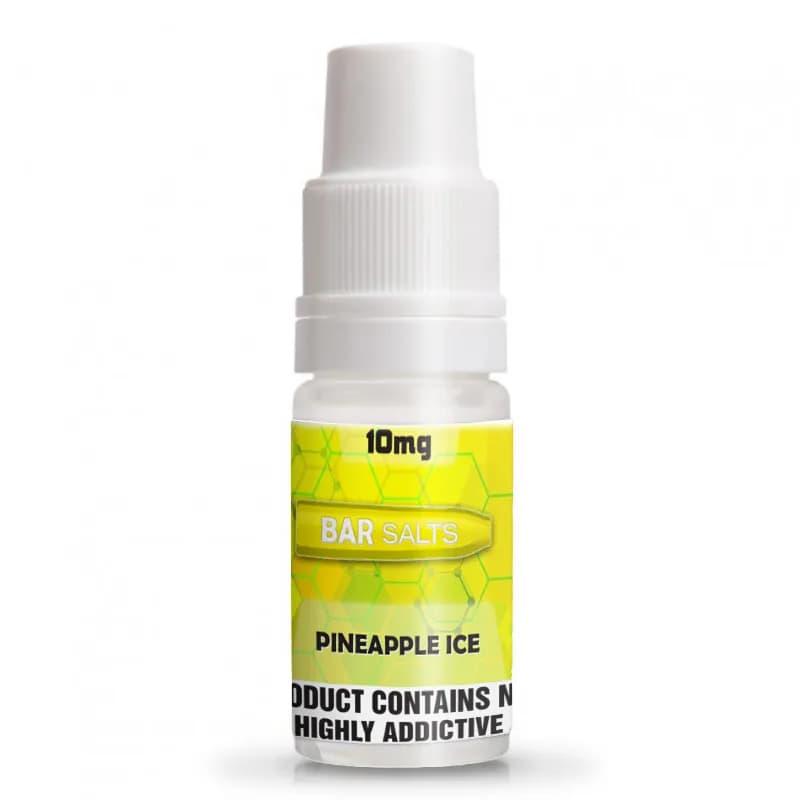 BAR Salts Pineapple Ice 10ml
Brand: BAR SALTS
Product description
Bar Salts Pineapple Ice – a tropical symphony that seamlessly blends the sweetness of pineapple with a refreshing icy coolness. This flavor profile promises to awaken your taste buds and provide an unforgettable vaping experience.
Why Bar Salts?
Bar Salts Pineapple Ice is tailor-made for Vape Starter Kits (Mouth to Lung) and Pod Vape Kits, ensuring a perfect match for your preferred vaping setup.
Discover Nic Salts: A New Level of Satisfaction
Unlike traditional e-liquids made with freebase nicotine, Bar Salts Pineapple Ice is crafted using Nic salts extracted directly from the natural tobacco leaf. This distinction provides a smoother inhale, alleviating the throat harshness experienced with freebase nicotine.
One of the most notable benefits of Nic salts is their rapid absorption into the body, delivering a quick nicotine hit to satisfy your cravings promptly. Additionally, Nic salts maintain their smoothness even when heated by your vaping device, eliminating any unwanted throaty aftertaste.
Key Features:
Pineapple Ice Flavor Blend
Nic Salts for a Smooth Inhale
Perfect for Vape Starter Kits and Pod Vape Kits
50/50 VG/PG Ratio
Embark on a sensory journey with Bar Salts Pineapple Ice, where the lush sweetness of pineapple meets the icy chill, all encapsulated in a balanced 50/50 VG/PG ratio.
| | |
| --- | --- |
| Product Name | BAR Salts Pineapple Ice 10ml |
| Options | 20 MG |
| Price | Ksh 700 |
| Brand | BAR SALTS |
| Availability | In Stock |
| Shipment | Free |