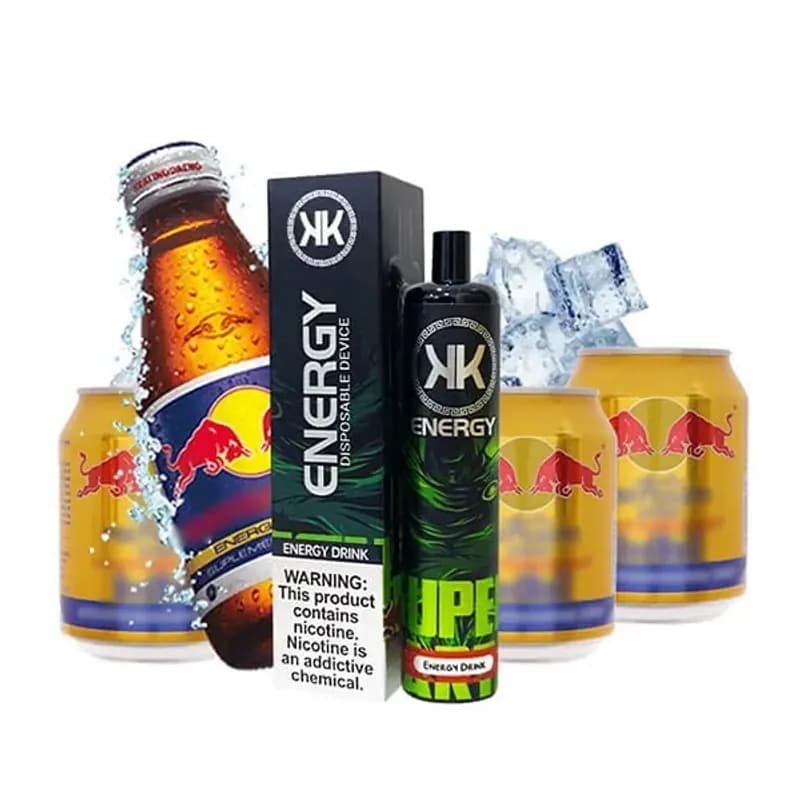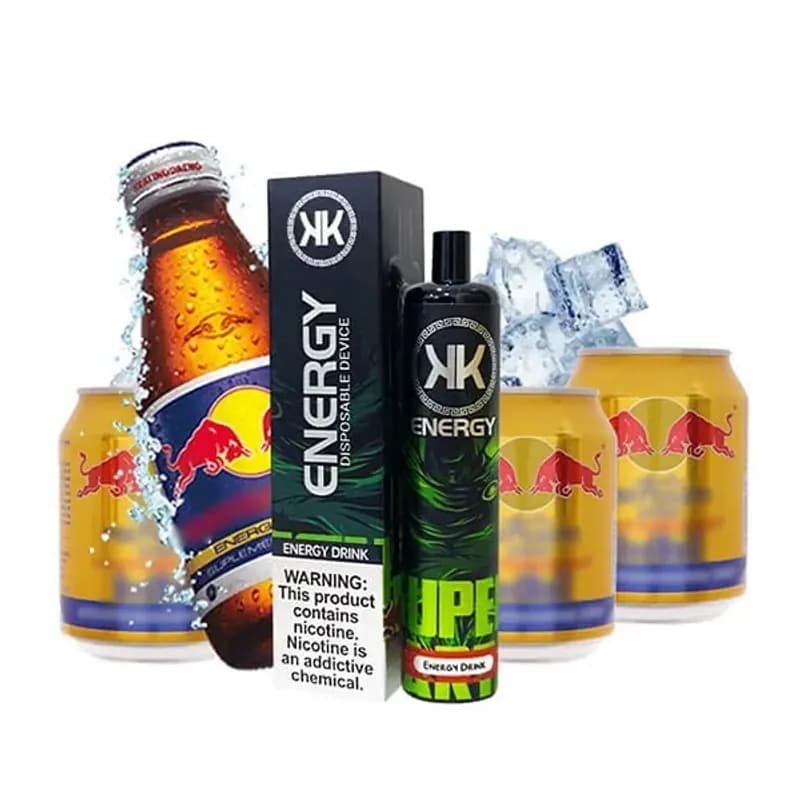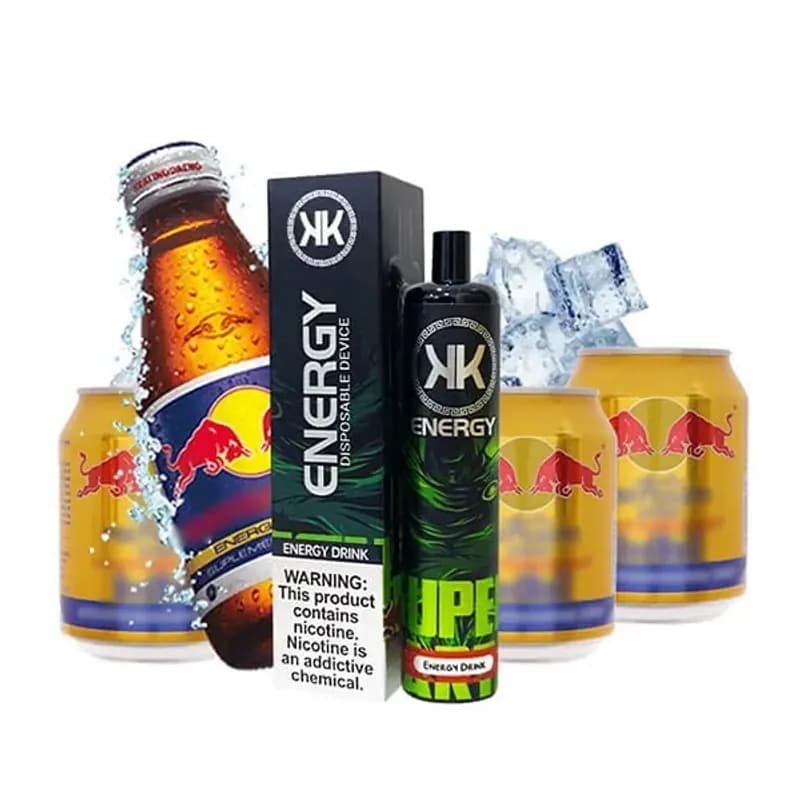 Energy Drink - KK Energy 5000 Puffs
Brand: KK ENERGY | 5000 PUFFS
Product description
Looking for a disposable vape device that lasts longer and charges faster? Look no further than the ENERGY Disposable Pod 5000 Puffs from KK Energy, now available at Vapesoko Nairobi. With an 850mah battery that can be quickly charged via USB-Type C port, this vape device can keep you going for days on end. And with its adjustable airflow, you can customize your vaping experience to your liking.
But that's not all - the Energy Disposable also features a 1.2-ohm Mesh coil and 5% Salt Nicotine, ensuring a smooth and satisfying hit every time. Plus, with a huge 12ml capacity, you won't have to constantly refill your device.
Designed in the USA, this rectangular device with rounded corners is not only comfortable to hold, but also won't roll away when you set it down. And with 12 colors to choose from, you can express your style while enjoying a great vaping experience.
Main Features of Energy Disposable Vape:
Rechargeable Type-C disposable vape
Adjustable airflow
Mesh coil
ENERGY DISPOSABLE VAPE PARAMETER:
Size: 118x25x 25mm
Capacity: 12.0ml
Level: 5% (Can do other levels if the quantity is more than 3000pcs for each flavor.)
Battery: 850mAh
Resistance: 1.2Ω
Voltage: 3.6v
Power Range: 9-11w
Each device comes packaged in an individual box for your convenience. Try the ENERGY Disposable Pod 5000 Puffs from KK Energy today and experience the perfect combination of convenience, performance, and style.
| | |
| --- | --- |
| Product Name | Energy Drink - KK Energy 5000 Puffs |
| Options | 5000 puffs |
| Price | Ksh 2,000 |
| Brand | KK ENERGY | 5000 PUFFS |
| Availability | In Stock |
| Shipment | Free |