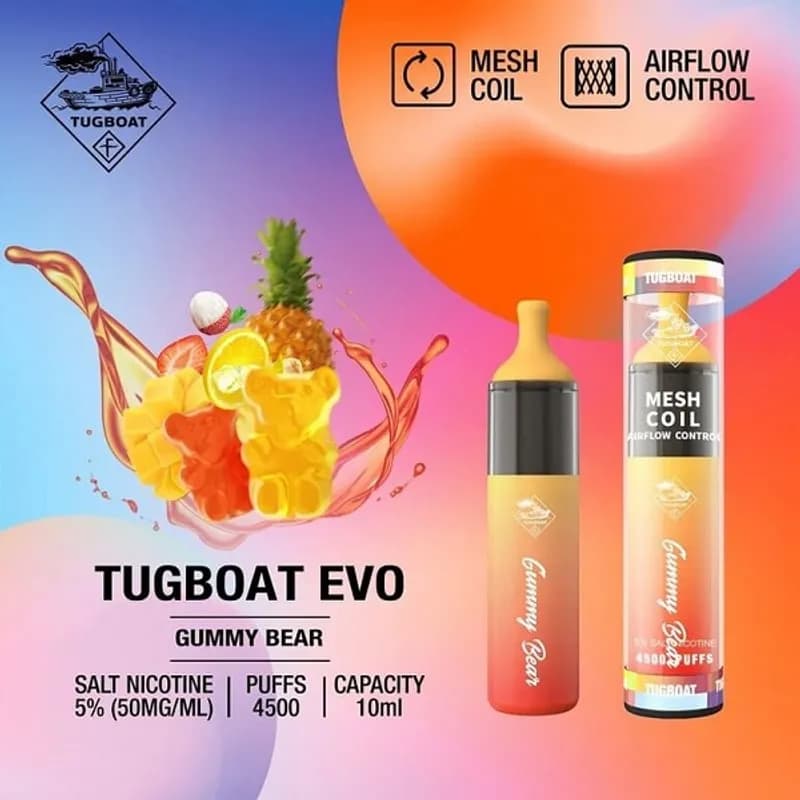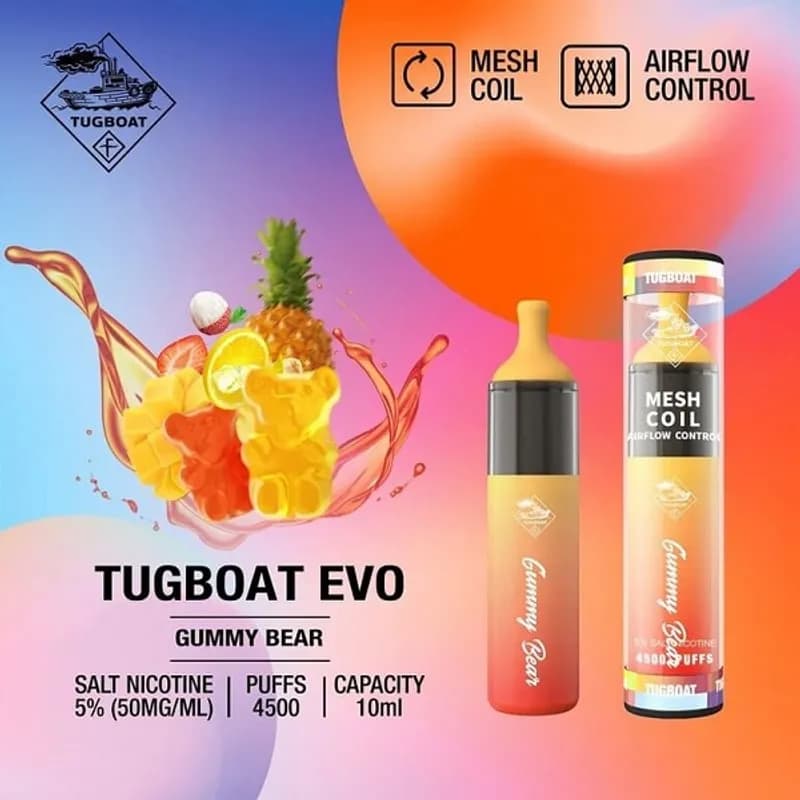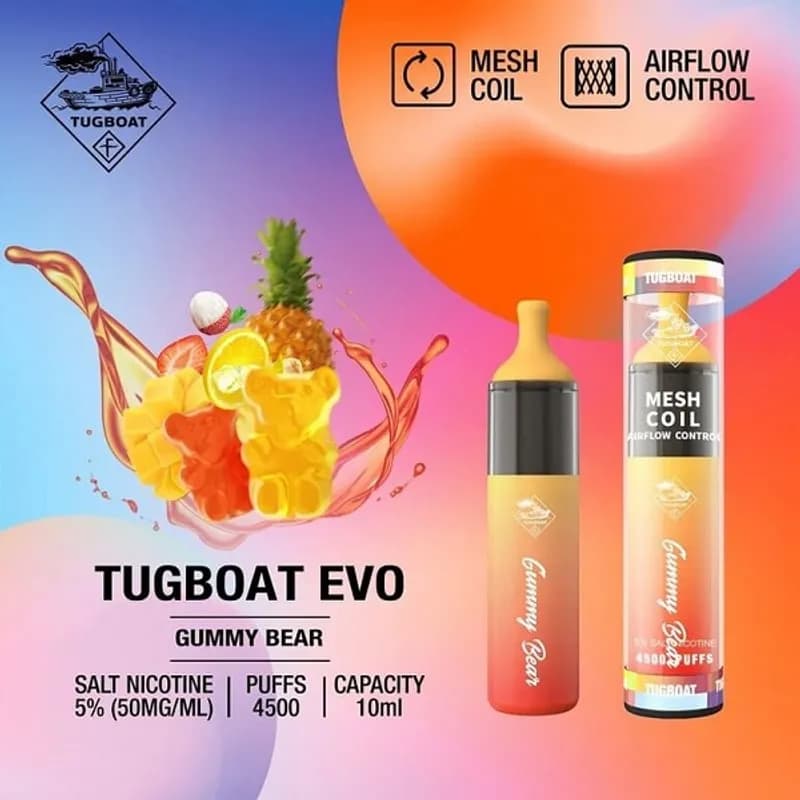 Gummy Bear- Tugboat Evo 4500 Puffs
Brand: TUGBOAT EVO | 4500 PUFFS
Product description
Welcome to Vapesoko Nairobi, your go-to online vape shop in Kenya. We are proud to offer the Tugboat EVO Disposable Vape, a premium vape device perfect for those who are always on the go.
The Tugboat EVO Disposable Vape boasts superior performance at both lifespan and stability, ensuring efficient transfer of energy thanks to its lower internal resistance. With an internal battery capacity of 850mAh, this device offers increased longevity and stability, providing up to 4500 puffs with no need for maintenance or charging.
You can also customize your vaping experience with the Tugboat EVO Disposable Vape. Its 10ml e-juice capacity allows you to adjust the sweetness according to your preference, while the 5% nicotine level provides a pleasant throat hit and a dense cloud.
With the Tugboat EVO Disposable Vape, you can adjust the airflow to fit your needs and enjoy enough atomization on the exhale thanks to its 1.2ohm built-in coil. And if you're looking for a unique flavor experience, Choose from a variety of exciting flavors such as Guava Blue Razz, Mango Melon, Purple Rain, Green Apple Ice, Strawberry Mango, Watermelon Bubble Gum, Aloe Grape, Lemon Tart, Gummy Bear, Cool Mint, Tropical Ice, Lush Ice, Strawberry Kiwi, Bahamas Mamas, and Black Mamba
At Vapesoko Nairobi, we are committed to providing affordable vapes and fast delivery services to our customers in Kenya. Try the Tugboat EVO Disposable Vape today and experience the ultimate vaping satisfaction!
Features:
• 850mAh Internal Battery
• Improved Performance
• 10ml Capacity
• 5% Nicotine Level
• Immerse Cloud
• Up To 4500 Puffs
• Adjust The Airflow
• 1.2ohm Built-in Coil
| | |
| --- | --- |
| Product Name | Gummy Bear- Tugboat Evo 4500 Puffs |
| Options | 4500 Puffs |
| Price | Ksh 2,000 |
| Brand | TUGBOAT EVO | 4500 PUFFS |
| Availability | In Stock |
| Shipment | Free |