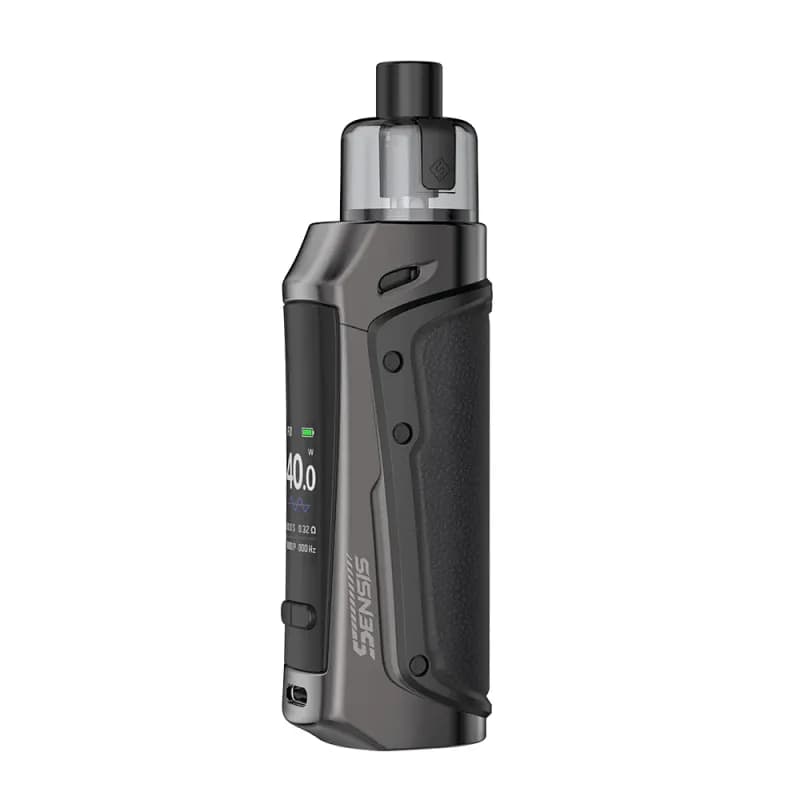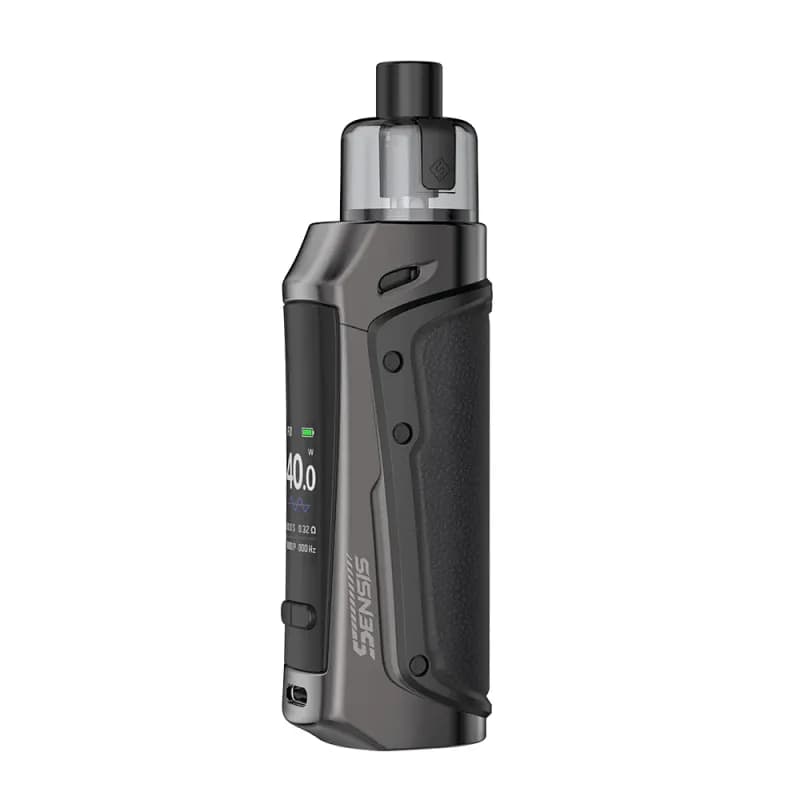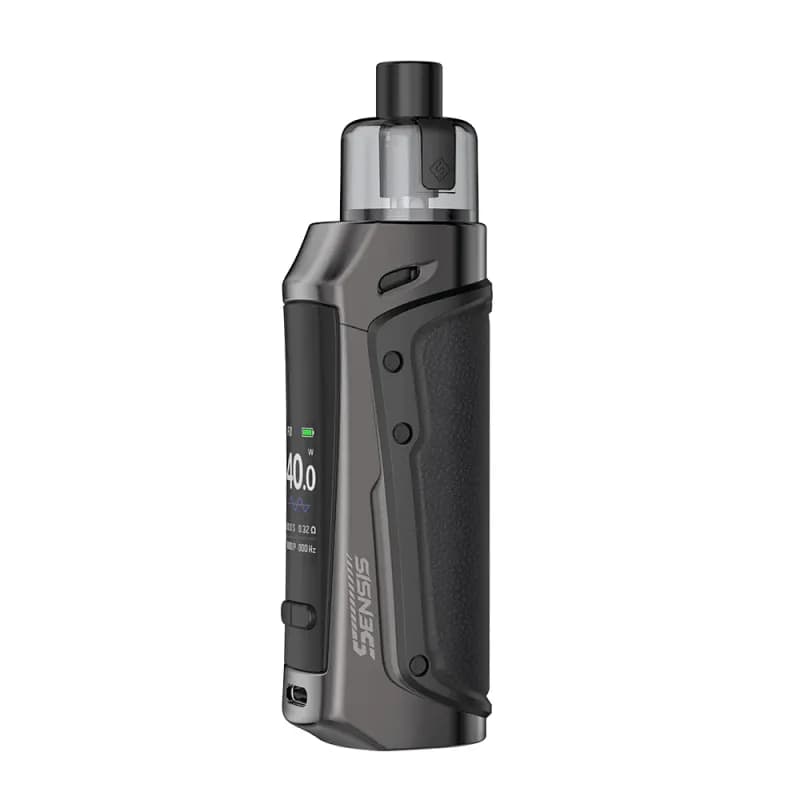 Innokin Sensis EZ Kit
Availability:
Out of Stock
Brand: INNOKIN SENSIS EZ
Product description
Introducing the Innokin Sensis Pod Vape Kit, a beautifully designed device that caters to the needs of all vapers, setting itself apart with its remarkable features.
The Sensis boasts a sleek and ergonomic design that fits comfortably in the palm of your hand and effortlessly slips into your pocket. But don't let its compact size deceive you, as it houses a powerful 3000mAh internal battery, ensuring all-day vaping satisfaction. The intelligent chipset powers the safety features and introduces exciting new functions to the Innokin Sensis.
One standout feature is the Coil+ mode, which primes the coil after each puff by drawing in more liquid and reducing carbon buildup. By running at 40% of your selected wattage for 0.4s at the end of each vape, Coil+ delivers a flavor-rich hit and resets the coil for optimal performance.
The Refresh mode allows you to manually refresh the coil between hits, improving wicking and intensifying the flavor while extending the coil's lifespan. Similar to Coil+, Refresh operates at 40% of your set wattage, ensuring sufficient liquid absorption.
Moreover, the Sensis introduces the Find F feature, which produces a waveform based on your selected wattage, alternating the power to create dense and flavorsome vapor clouds.
The 2ml Sceptre glass pods are designed for convenience, featuring an easy-to-fill side refill port and a comfortable ergonomic drip tip. The adjustable airflow allows you to customize your vaping experience to suit your preferences.
The Innokin Sensis utilizes Innokin's top-of-the-line Sceptre S Coils. The included 0.65 Ohm Sceptre S Coil delivers a superb MTL (mouth-to-lung) experience, ideal for use with 50/50, Nic salts, or high-PG e-liquids. On the other hand, the included 0.25 Ohm Sceptre S Coil provides a satisfying RDL (restricted direct lung) vape, perfect for High-VG and sub-ohm e-liquids.
For maximum versatility, the Sensis comes complete with a 510-thread adaptor, allowing you to switch to your favorite 510-compatible tanks.
Specifications:
3000mAh Built-In Battery
40W Variable Output
AIO Design
2ml E-Liquid Capacity
Adjustable Airflow
510 Adaptor
MTL & DL Vaping
Compatible with a Range Of Innokin Coils
Variable Wattage Mode
Fast USB-C Charging
Glass Pod
The Innokin Sensis is equipped with advanced features to enhance your vaping experience and flavor enjoyment.
Coil+ and Refresh features ensure optimal coil performance by effectively re-wicking the coil, resulting in superior flavor and prolonged coil life.
The Find F feature utilizes alternating current (AC) to heat the coil gradually, preventing burnt coil taste and providing a smoother vaping experience.
The glass pod features adjustable bottom airflow for precise control, eliminating concerns about cloudy tanks. Additionally, the 510 adapter allows you to explore other tank options, expanding your vaping possibilities.
With a 3000mAh battery, the Innokin Sensis ensures you can vape all day long, and the USB Type-C charger cable enables fast and safe charging.
Package Contents:
Innokin Sensis 40W AIO Kit
510 Adapter
1x 0.65 Ohm Sceptre S Coil
1x 0.25 Ohm Sceptre S Coil
USB-C Charging Cable
Manual
Choose Vapesoko Nairobi for the ultimate vaping experience. Whether you're a beginner seeking an easy-to-use refillable pod kit or an experienced vaper
| | |
| --- | --- |
| Product Name | Innokin Sensis EZ Kit |
| Options | MAX 40W |
| Price | Ksh 8,000 |
| Brand | INNOKIN SENSIS EZ |
| Availability | Out of Stock |
| Shipment | Free |