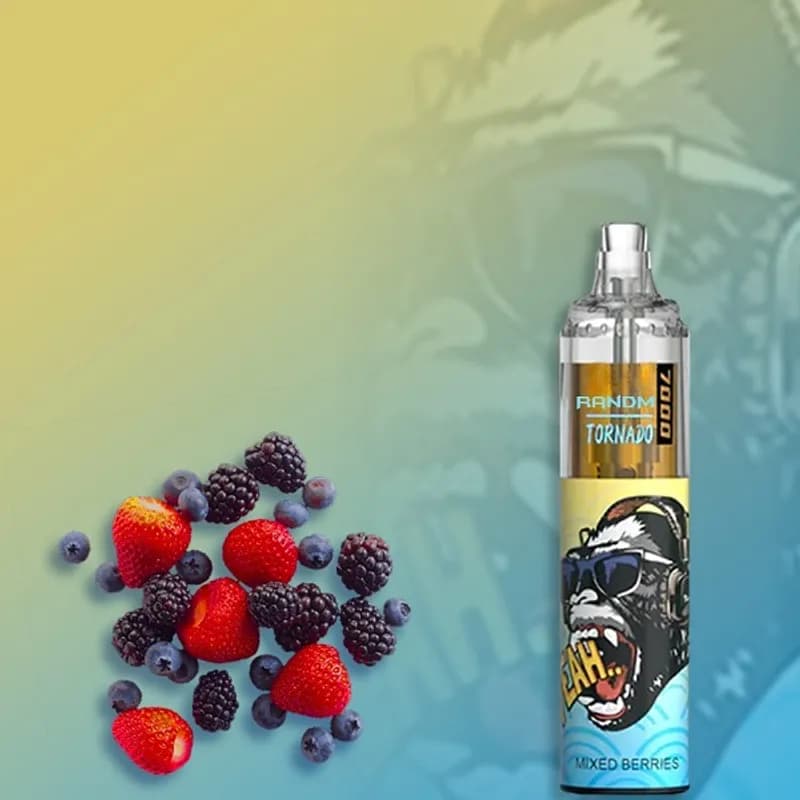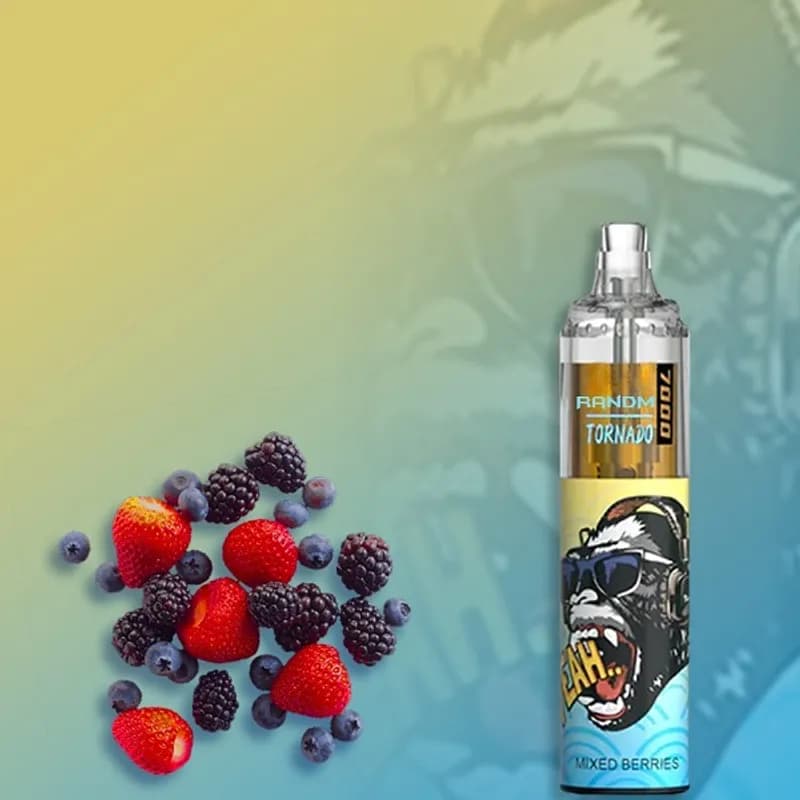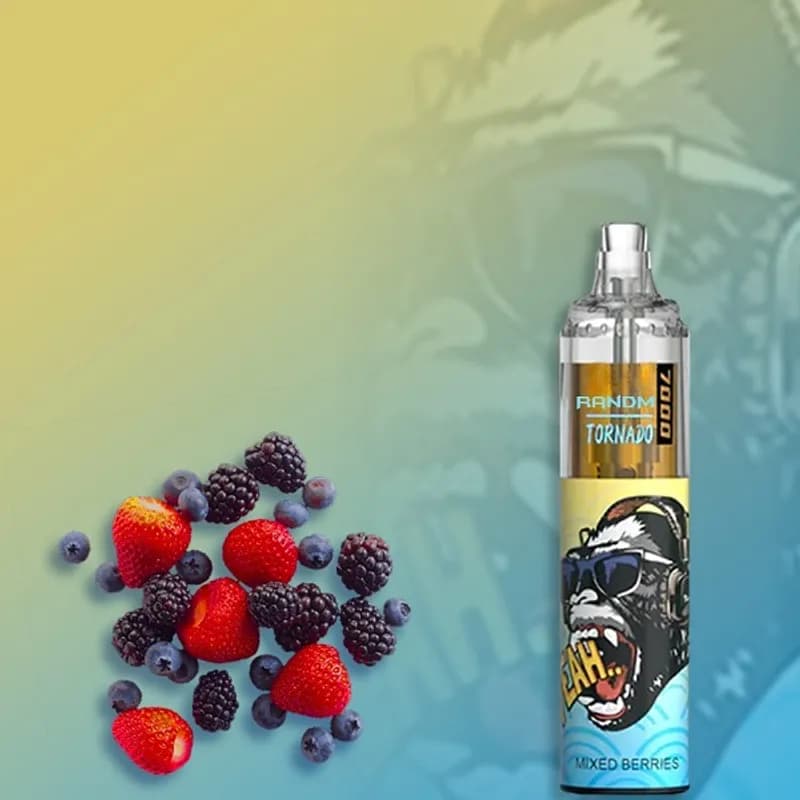 Mixed Berries- R and M Tornado 7000 Puffs
Availability:
Out of Stock
Brand: R AND M TORNADO | 7000 PUFFS
Product description
Introducing Lush Ice - R and M Tornado 7000 Puffs: A Burst of Refreshing Mixed Berries!
Experience the tantalizing aroma of fresh berries and the delightful tangy flavors with Lush Ice - R and M Tornado 7000 Puffs, the ultimate disposable vape bar for berry lovers. Savor the perfect fruity treat in a convenient-sized Puff Bar, delivering a satisfying and rejuvenating taste.
Specifications:
Fixed power disposable vape with 1000mAh built-in rechargeable battery
14ml juice tank capacity, pre-filled with delicious Mixed Berries flavor e-liquid
Well-balanced nicotine salt formulation with 2% (20mg) nicotine strength for a smooth throat hit
Enjoy approximately 7000+ puffs per bar
Easy-to-use puff bar with inhale-activated mouth-to-lung draw vaping style
Bottom airflow control for a customized vaping experience
Super-lightweight design, weighing only 200 grams
Multicolored RGB lights glow with every puff, adding a touch of style
The RandM Tornado 7000 Mixed Berries vape bar not only tastes amazing but also features a stylish illustration design. Its compact size makes it exceptionally portable and hassle-free for on-the-go vaping enthusiasts.
Buzz Vapes - Your Trusted Source for Original RandM Tornado Vapes in Kenya!
At Buzz Vapes, we take pride in offering only A-grade original devices, ensuring a premium vaping experience with every flavor. Our selection of flavors includes the refreshing RandM Tornado 7000 Mixed Berries, a favorite among vapers in Kenya. We guarantee authenticity through our original product verification system, providing our customers with genuine and satisfying vaping experiences.
Our commitment to customer satisfaction is evident in our excellent return and exchange policy, rewards program, and frequent sales. Shopping with us means receiving the highest-quality disposable vapes and top-notch customer service in Kenya.
Experience Convenience and Flavor with RandM Tornado 7000 Puffs!
RandM Tornado 7000 Puffs stands out as the most reliable and convenient disposable vape in Kenya. With pre-filled nicotine-based e-liquid, it offers a smooth and satisfying vaping experience from the first puff. Enjoy a wide range of delicious flavors without any setup or maintenance hassles.
The long-lasting rechargeable battery ensures consistent puffs till the very end, making RandM Tornado 7000 Puffs the perfect disposable vape. Say goodbye to running out of power or needing replacements, as this vape bar delivers rich and flavorful nicotine hits for days.
Don't miss out on this exceptional vaping experience! Purchase the best RandM Tornado 7000 Mixed Berries in Kenya from Buzz Vapes today and enjoy a refreshing taste and top-quality vaping satisfaction.
Please note: Lush Ice - R and M Tornado 7000 Puffs is a premium disposable vape with authentic flavors, providing a consistently delightful vaping experience.
| | |
| --- | --- |
| Product Name | Mixed Berries- R and M Tornado 7000 Puffs |
| Options | 7000 Puffs |
| Price | Ksh 2,200 |
| Brand | R AND M TORNADO | 7000 PUFFS |
| Availability | Out of Stock |
| Shipment | Free |