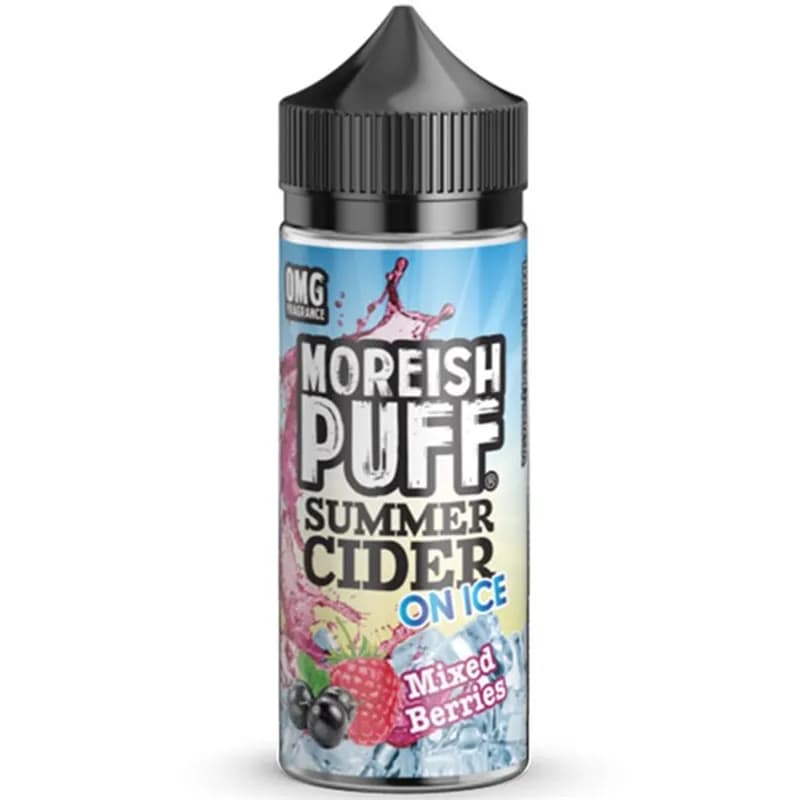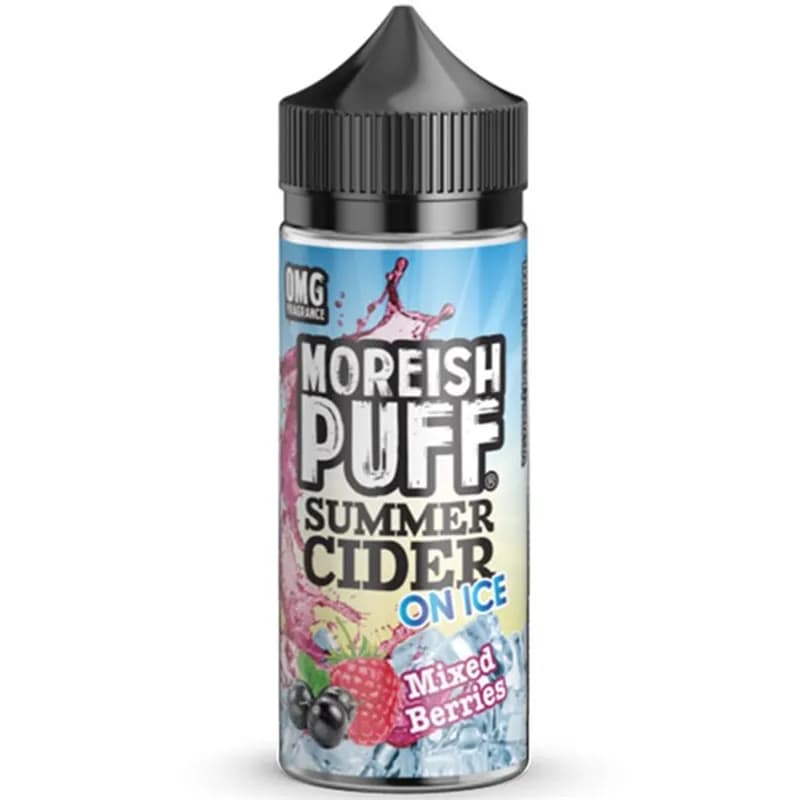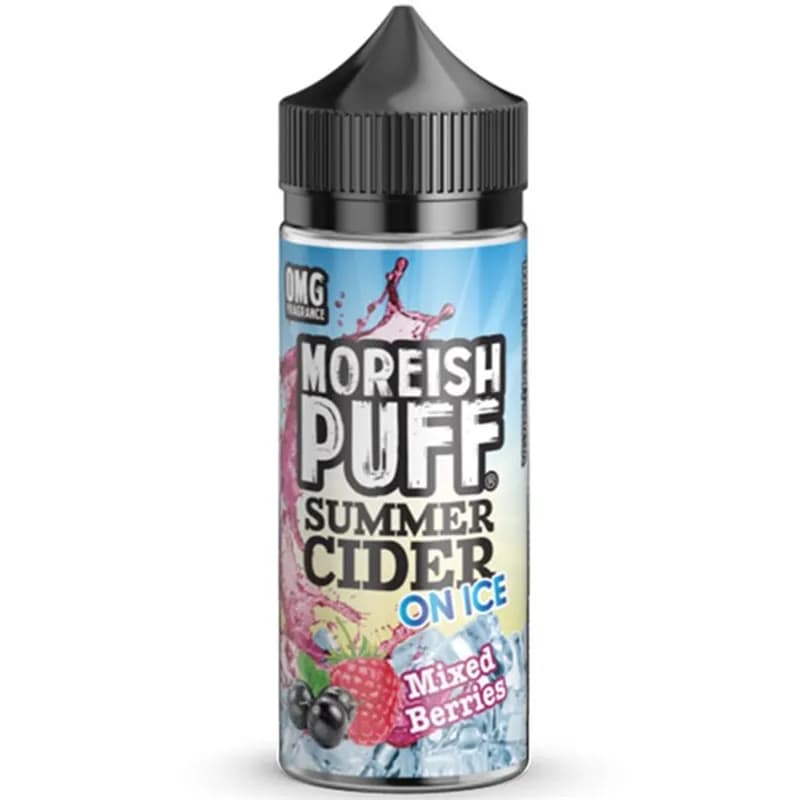 Mixed Berries-Moreish Puff Summer Cider On Ice 100ml
Brand: MOREISH PUFF
Product description
Introducing Mixed Berries Moreish Puff Summer Cider on Ice - a tantalizing blend of crisp apple cider, sweet and tangy forest berries, and an invigorating menthol finish. This delicious e-liquid captures the essence of a refreshing summer beverage and delivers it straight to your vape device.
Summer Cider on Ice is the latest addition to Moreish Puff's line of e-liquids, inspired by the beloved cider drink. Each bottle is carefully crafted to bring you a unique flavour experience, with the perfect balance of fruit, cider, and menthol.
Conveniently packaged in a 100ml shortfill bottle with 20ml of free space for a nicotine shot, this e-liquid allows you to tailor your nicotine content to your exact preference. Adding two 10ml, 18mg nic shots will create 120ml of 3mg e-liquid, giving you even more value for your money.
With a 70VG/30PG ratio, Mixed Berries Moreish Puff Summer Cider on Ice is perfect for high-powered pod kits, mods, and sub-ohm tanks. Its high VG content also means you can expect big clouds and smooth vapour production.
Short fills like this are ideal for vapers who know what they like and want a convenient way to save money on their favourite e-liquids. By eliminating the need to frequently buy smaller quantities, you can keep your vape device topped up with your preferred flavour for longer.
Specification:
100ml of e-Liquid in a 120ml shortfill bottle
0mg Nicotine strength
Space for two 10ml Nic Shots
70% VG / 30% PG
Made in the UK
Childproof cap
Tamper evident seal
| | |
| --- | --- |
| Product Name | Mixed Berries-Moreish Puff Summer Cider On Ice 100ml |
| Options | 0 MG - 3 MG |
| Price | Ksh 2,400 |
| Brand | MOREISH PUFF |
| Availability | In Stock |
| Shipment | Free |