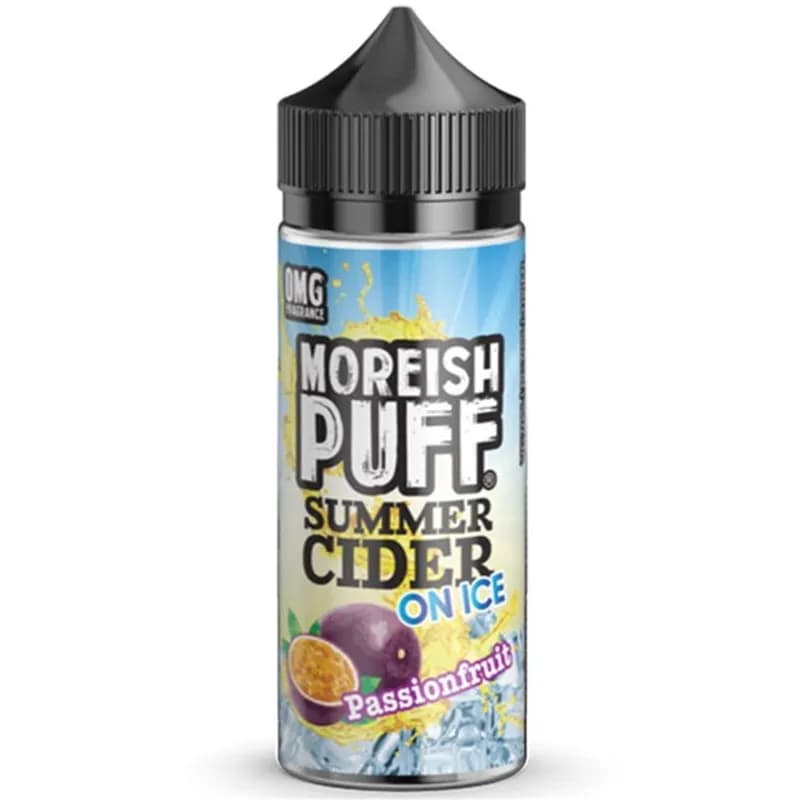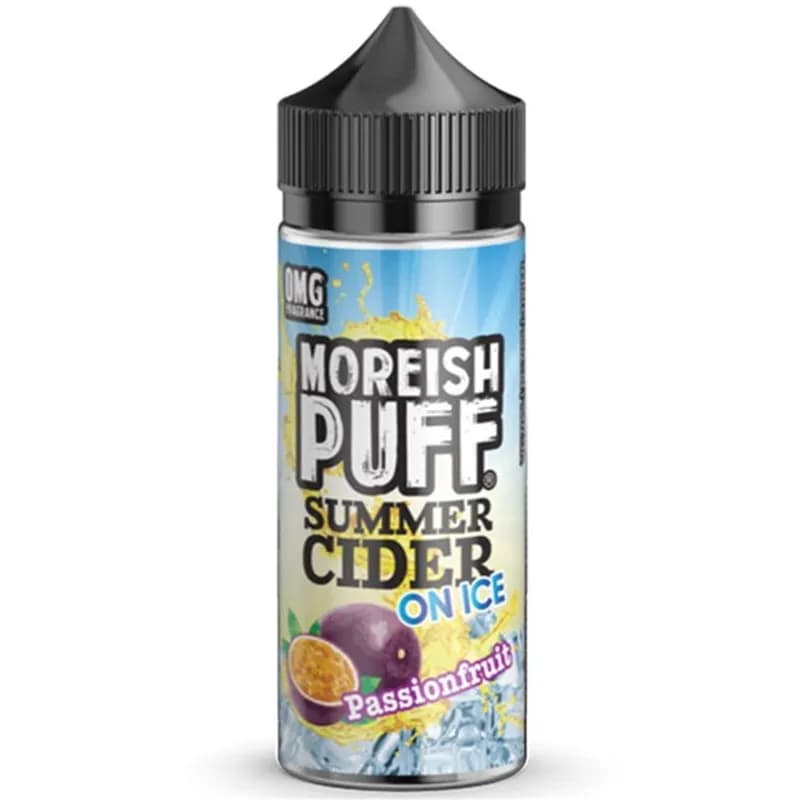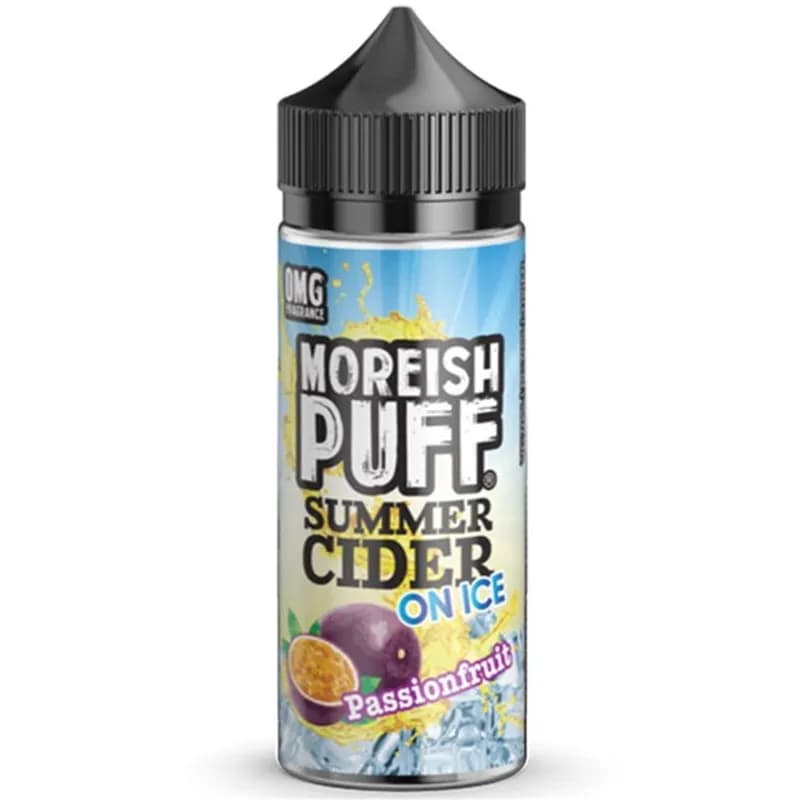 Passion Fruit-Moreish Puff Summer Cider On Ice 100ml
Brand: MOREISH PUFF
Product description
Looking for a refreshing summer vape with a tropical twist? Look no further than Passionfruit Moreish Puff Summer Cider on Ice! This delicious e-liquid captures the crisp, cool refreshment of a dry apple cider on a hot summer's day, with an exotic addition of sweet, juicy passionfruit for an irresistible flavour. And with a burst of icy menthol, it's the ultimate in refreshing vape experiences.
Summer Cider on Ice is the latest range of e-liquids from Moreish Puff, inspired by the refreshing taste of summer ciders. Each bottle is packed with a fruity flavour, paired with a crisp, dry apple cider and topped off with a refreshing layer of menthol.
This 100ml short-fill bottle is the perfect way to ensure you always have your favourite e-liquid on hand. With 20ml of free space, you can add up to two 10ml nicotine shots to create your preferred nicotine strength. With a 70VG/30PG ratio, it's perfect for use with high-powered pod kits, mods, and sub-ohm tanks.
Short-fills are ideal for vapers who want to save money on their favourite e-liquids. With their high-VG to PG ratio, they're perfect for use with high-powered devices, meaning you won't run out of your favourite e-liquid too quickly. And with its childproof cap and tamper-evident seal, you can be sure that your Passionfruit Moreish Puff Summer Cider on Ice is safe and secure.
Specification:
100ml of e-liquid in a 120ml short-fill bottle
0mg nicotine strength
Space for two 10ml nicotine shots
70% VG / 30% PG
Made in the UK
Childproof cap
Tamper-evident seal
| | |
| --- | --- |
| Product Name | Passion Fruit-Moreish Puff Summer Cider On Ice 100ml |
| Options | 0 MG - 3 MG |
| Price | Ksh 2,400 |
| Brand | MOREISH PUFF |
| Availability | In Stock |
| Shipment | Free |