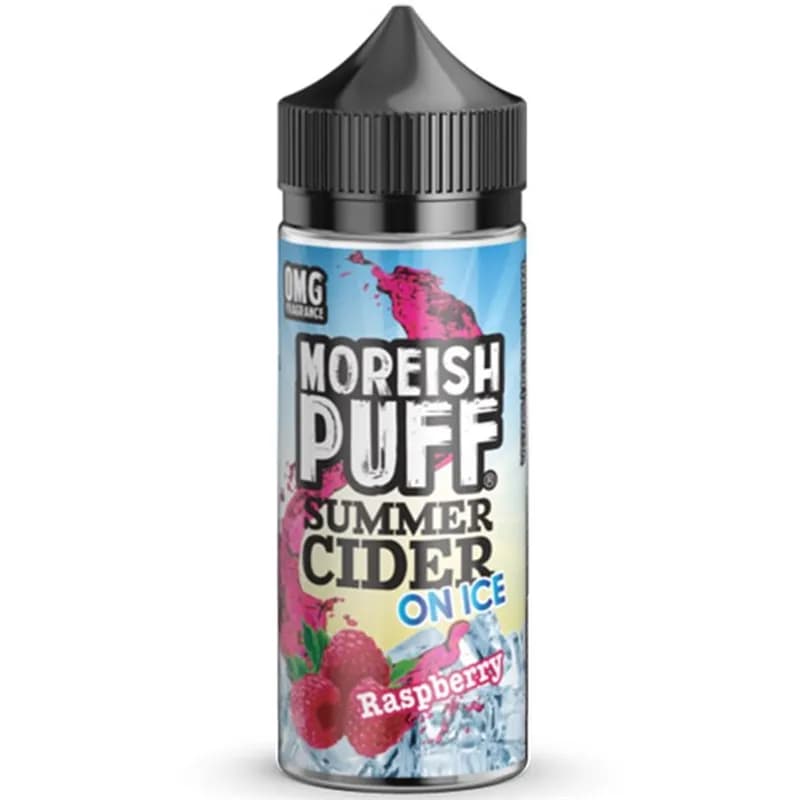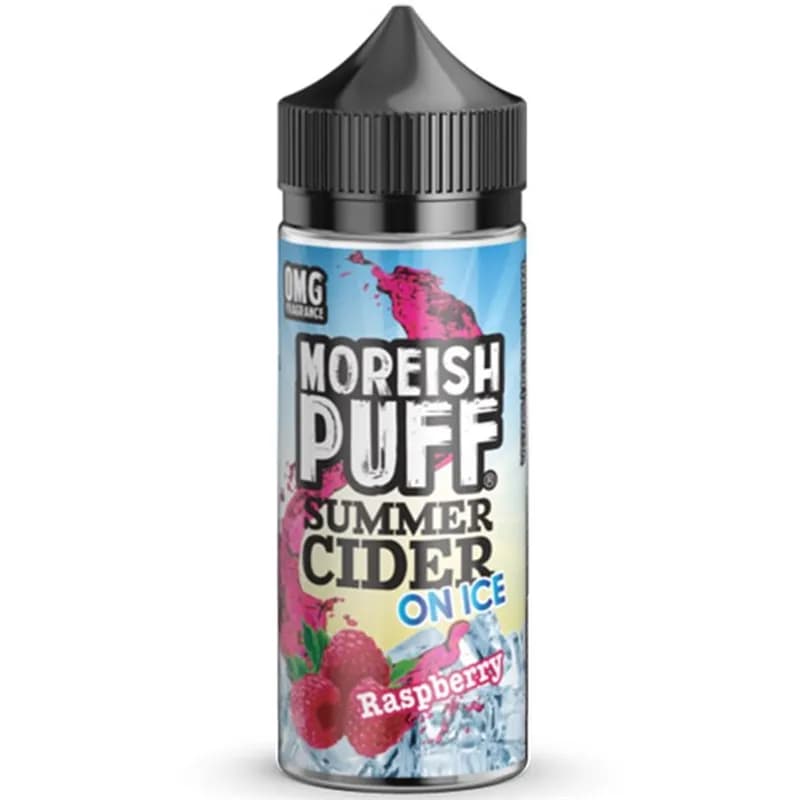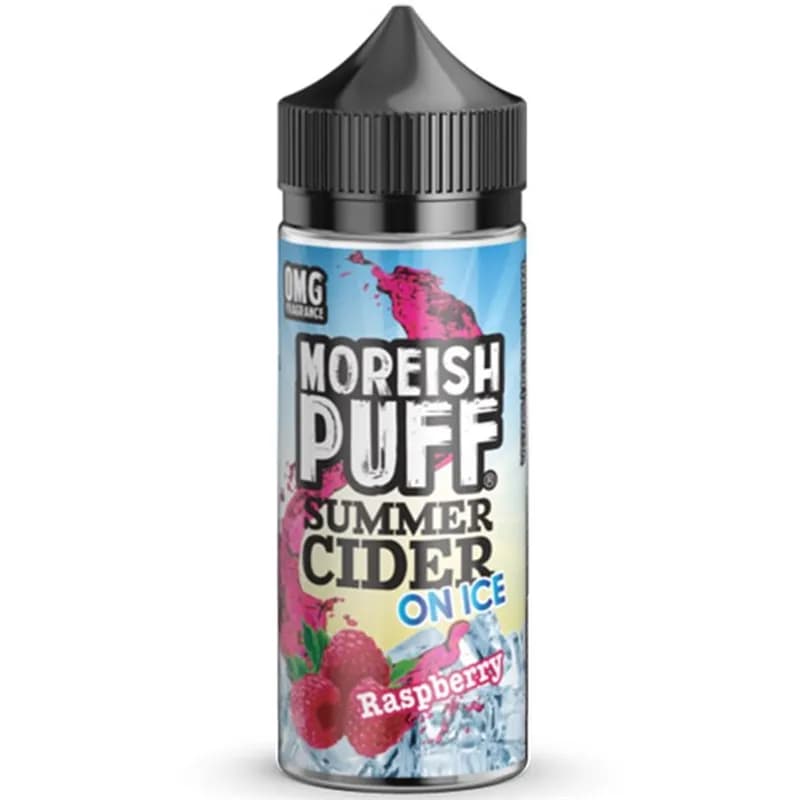 Raspberry -Moreish Puff Summer Cider On Ice 100ml
Brand: MOREISH PUFF
Product description
Introducing the Raspberry Moreish Puff Summer Cider on Ice, a must-try e-liquid for any vaper looking for an exciting new summer flavour. This unique blend captures the crisp, cool refreshment of a dry apple cider on a hot summer day, combined with the sweet and tangy taste of fresh raspberries, and finished off with a refreshing burst of icy menthol.
The Summer Cider on Ice range is a fantastic new line of e-liquids from Moreish Puff that pays homage to the refreshing and fun-loving vibes of summer. Each bottle is packed with an irresistible fruit flavour, paired with a crisp, dry apple cider and a cool menthol kick.
The 100ml shortfill bottle offers exceptional value for money and comes with 20ml of free space for the addition of a nicotine shot to adjust the nicotine strength to your preference. By adding two 10ml, 18mg nic shots, you can create 120ml of 3mg e-liquid. This e-liquid's 70VG/30PG ratio makes it ideal for high-powered pod kits, mods, and sub-ohm tanks, ensuring a smooth and flavourful vape experience every time.
At Vapesoko Nairobi, we know that vapers who know what they like always want a ready supply on hand. That's why shortfills are a popular choice for those looking to save money on their favourite e-liquids while ensuring they don't run out too quickly. With a childproof cap and tamper-evident seal, the Raspberry Moreish Puff Summer Cider on Ice is made in the UK to the highest standards of quality and safety.
Experience the deliciously refreshing blend of Raspberry Moreish Puff Summer Cider on Ice today and enjoy the perfect summer vape.
| | |
| --- | --- |
| Product Name | Raspberry -Moreish Puff Summer Cider On Ice 100ml |
| Options | 0 MG - 3 MG |
| Price | Ksh 2,400 |
| Brand | MOREISH PUFF |
| Availability | In Stock |
| Shipment | Free |