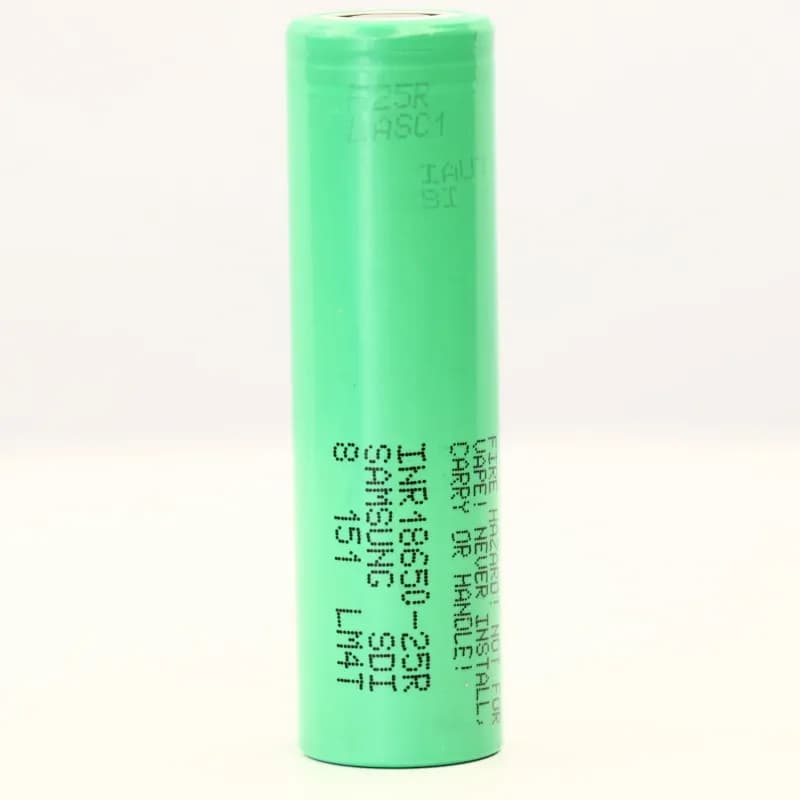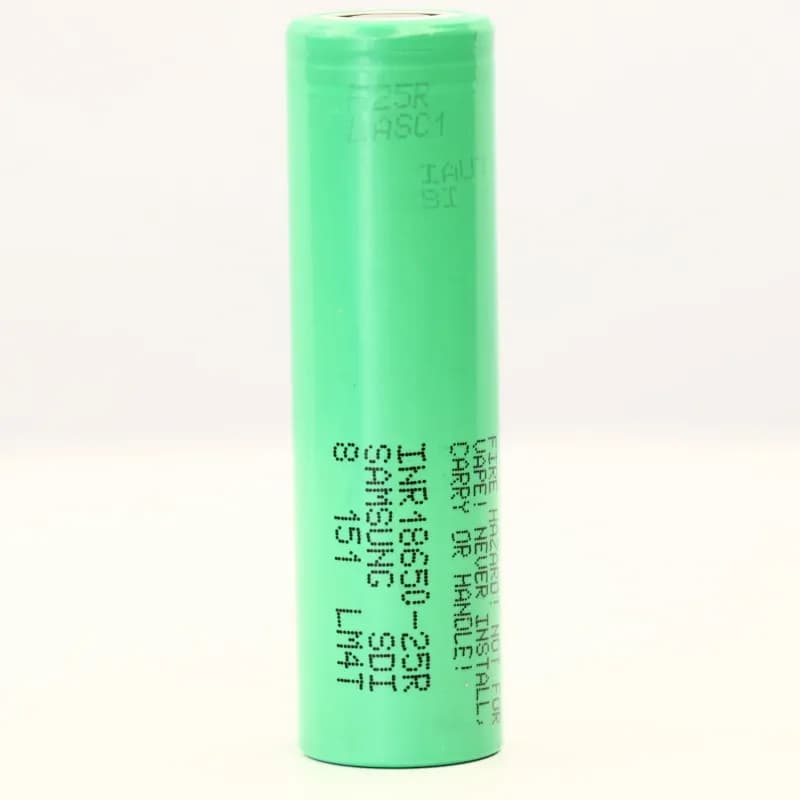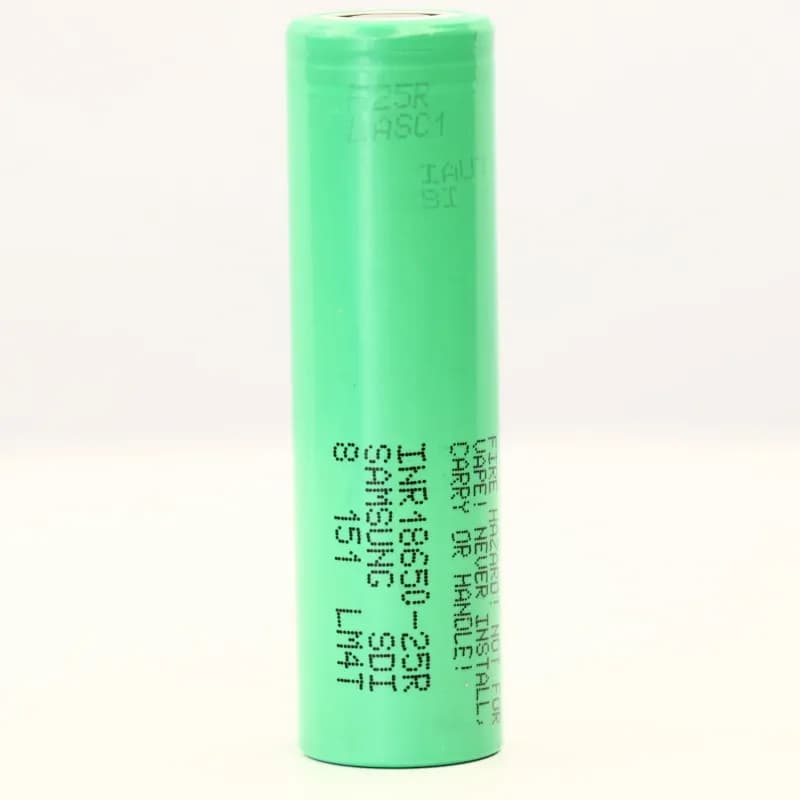 Single-Samsung 25R 2500mAh 18650 Lithium Battery
Brand: BATTERIES
Product description
Samsung 25R 2500mAh 18650 Lithium Battery, a revered choice within the vaping community. These batteries have established themselves as a staple due to their widespread availability and the impeccable equilibrium they strike between performance and capacity.
It's important to note that the batteries are dispatched with a test charge. To ensure optimal performance and longevity, we recommend charging the batteries to their full capacity before usage. Failing to do so could potentially lead to prolonged cell issues.
SAMSUNG 25R 2500mAh 18650 LITHIUM BATTERY SPECIFICATIONS (PER BATTERY):
Flat Top Design
Nominal Capacity: 2500mAh
Max Continuous Rated Discharge: 20 Amps (at 25 degrees Celsius)
Nominal Voltage: 3.6V
Voltage After Fresh Charge: 4.2V
Cycle Info: Capacity drops to 60% after 250 full charge/discharge cycles
Minimum Discharge Voltage: 2.5V
Standard Charge: CC/CV @ 1 Amp / 4.20 Volts +/- 0.05V, 100 mA Cut-off
(Max) Rapid Charge: CC/CV @ 4 Amps / 4.20 Volts +/- 0.05V, 100 mA Cut-off
Impedance: 22.15 +/- 2 milliohms
Weight: 45g
Height: 64.85 +/- 0.15mm
Diameter: 18.33 +/- 0.07mm
Operational Charging Temperature Range: 0 to 50 degrees Celsius (best below 45 degrees Celsius)
Operational Discharging Temperature Range: -20 to +75 degrees Celsius (best below 60 degrees Celsius)
Storage: Store for 1.5 years at -30 to +25 degrees Celsius, 3 months at 30 to 45 degrees Celsius, and 1 month at 30 to 60 degrees Celsius (optimal storage in cool conditions)
PACKAGE INCLUDES:
2 Samsung 25R 2500mAh 18650 Batteries
Experience vaping at its finest with the dependable and versatile Samsung 25R 2500mAh 18650 Lithium Battery. With this powerful package, you're well-equipped to enjoy extended vaping sessions with unwavering performance.
| | |
| --- | --- |
| Product Name | Single-Samsung 25R 2500mAh 18650 Lithium Battery |
| Price | Ksh 1,300 |
| Brand | BATTERIES |
| Availability | In Stock |
| Shipment | Free |