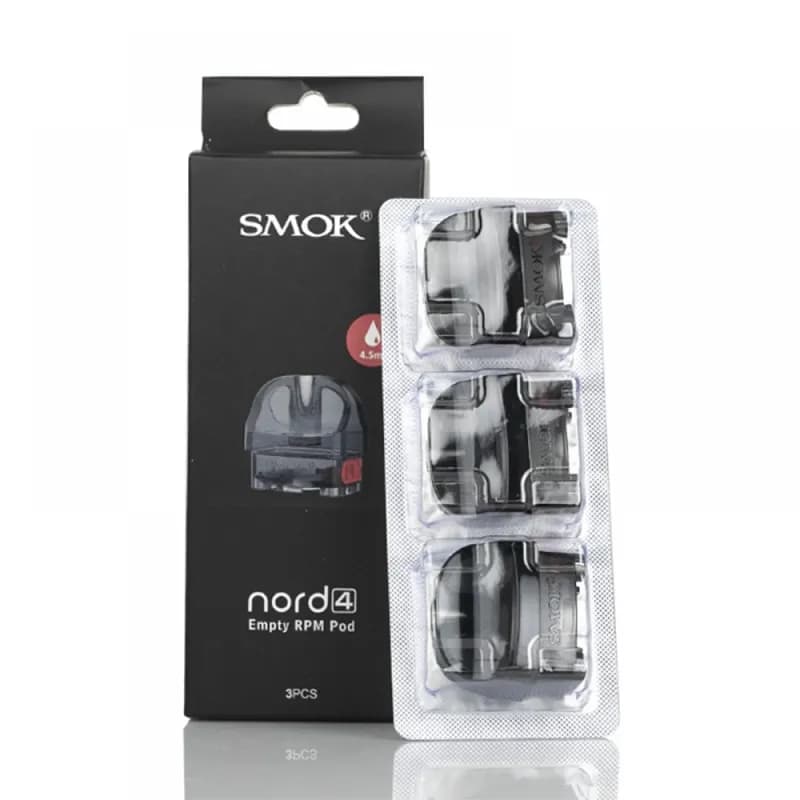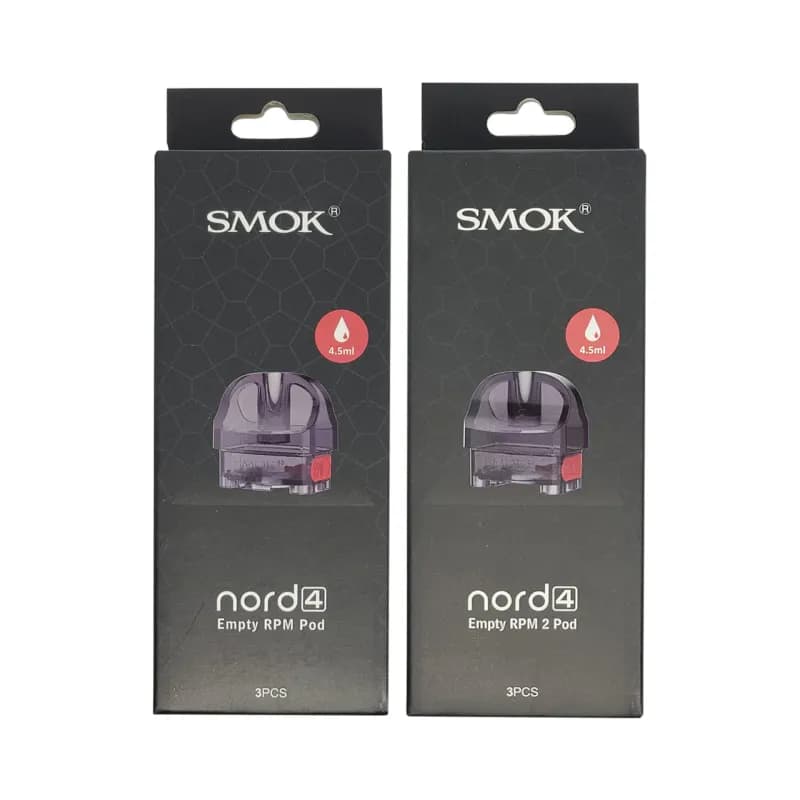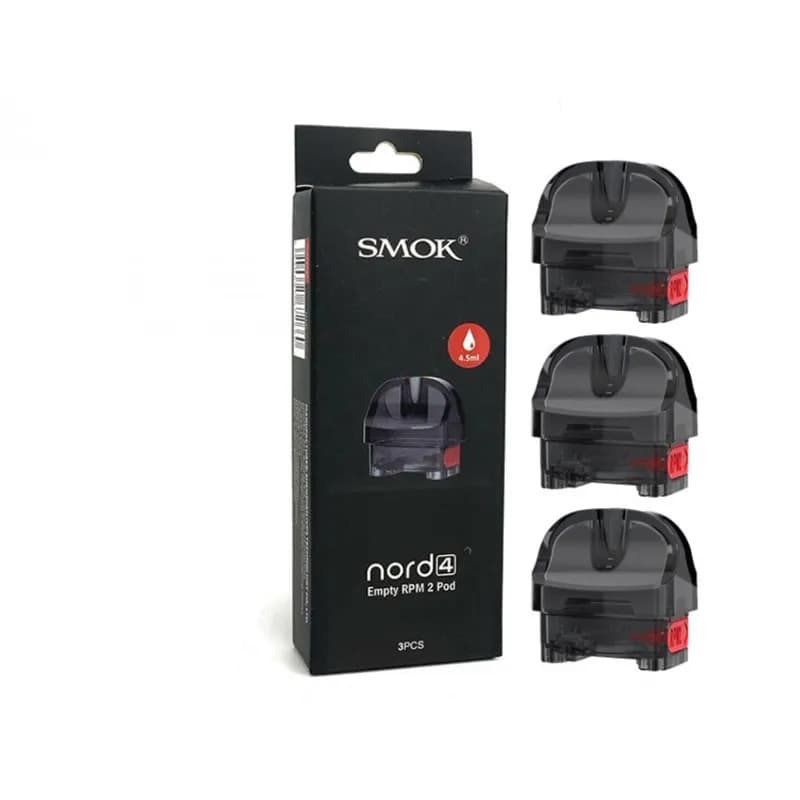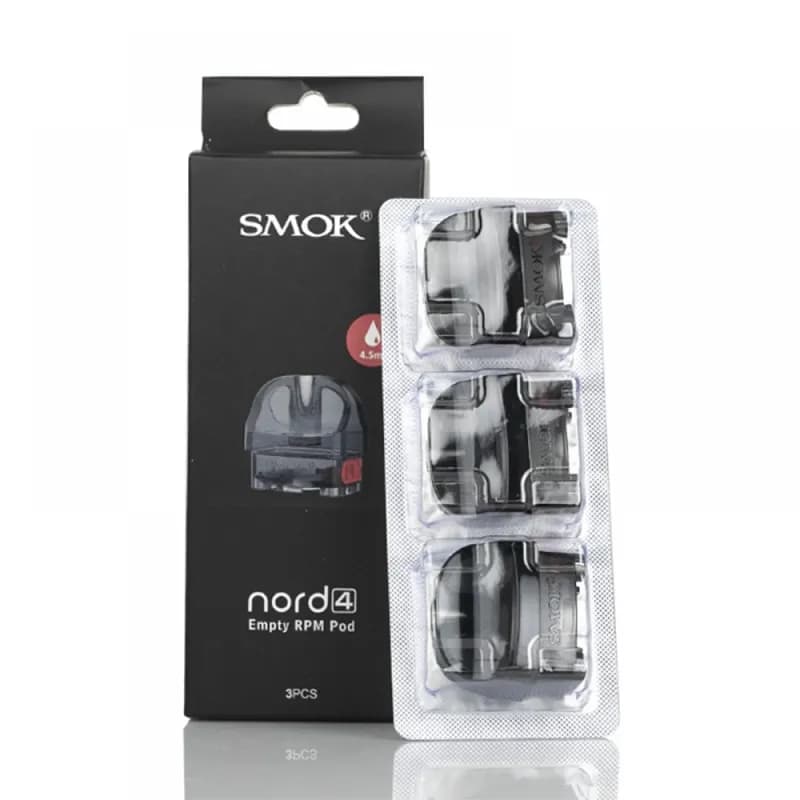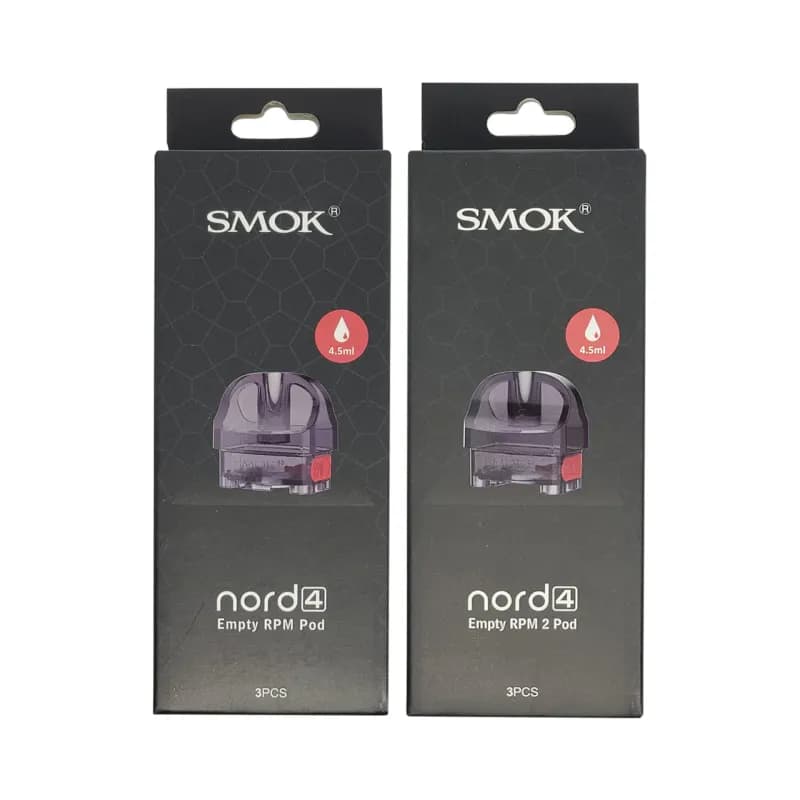 SMOK Nord 4 Empty RPM/RPM2 Pods
Brand: REPLACEMENT PODS & TANKS
Product description
Welcome to Vapesoko Nairobi, your ultimate destination for exceptional vaping products. Discover the versatility and convenience of the Smok Nord 4 Pod Cartridge, designed specifically for use with the Smok Nord 4 Pod System Kit.
The Nord 4 Pod Cartridge is a replaceable empty pod that allows you to enjoy a seamless vaping experience. Say goodbye to wastage, as you can simply replace the coils without disposing of the entire pod. Each pod has a generous capacity of up to 4.5ml, providing ample space for your favorite freebase or nicotine salt e-liquids. Refilling is a breeze, thanks to the convenient rubber stopper located on the side of each pod.
Choose between two different pods, each compatible with a specific range of coils. The Nord 4 RPM 2 Pod is designed for use with the RPM 2 series coils, while the Nord 4 RPM Pod is compatible with the RPM series coils. This versatility allows you to customize your vaping experience, whether you prefer MTL (mouth to lung) or DTL (direct to lung) vaping styles.
The Nord 4 Pod Cartridge features a comfortable duckbill mouthpiece, providing a satisfying feel with every vape. With its pressure connection and magnetic capsule connection, you can enjoy a secure and hassle-free vaping experience. The push-fit coil installation method makes it incredibly simple to replace coils, ensuring that you can continue enjoying your vaping sessions without any interruptions.
Key Features:
Nord 4 RPM and 2 RPM 4.5ml Pod Capacity
Convenient Side Filling System with Rubber Stopper
Nord 4 RPM 2 Pod: Compatible with RPM 2 series coils
Nord 4 RPM Pod: Compatible with RPM series coils
Pressure Connection
Comfortable Duckbill Mouthpiece Design
Magnetic Cartridge Connection
Package Contents:
3 x Smok Nord 4 RPM Pod Empty
Choose Vapesoko Nairobi as your trusted vaping partner, and elevate your vaping experience with the Smok Nord 4 Pod Cartridge. Enjoy the freedom to customize your vaping style and savor the satisfaction of each vape.
| | |
| --- | --- |
| Product Name | SMOK Nord 4 Empty RPM/RPM2 Pods |
| Price | Ksh 2,000 |
| Brand | REPLACEMENT PODS & TANKS |
| Availability | In Stock |
| Shipment | Free |