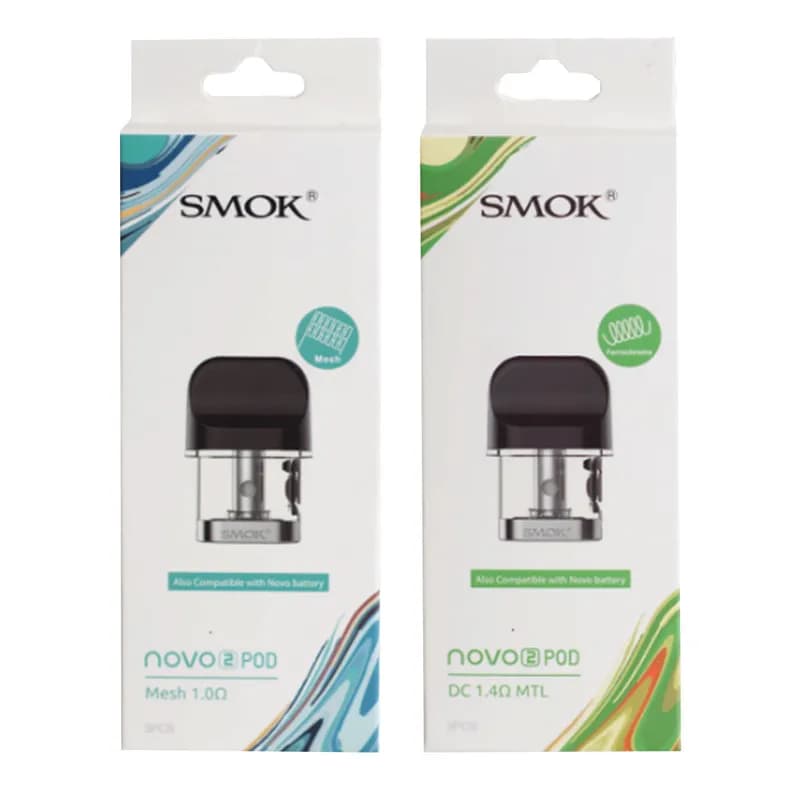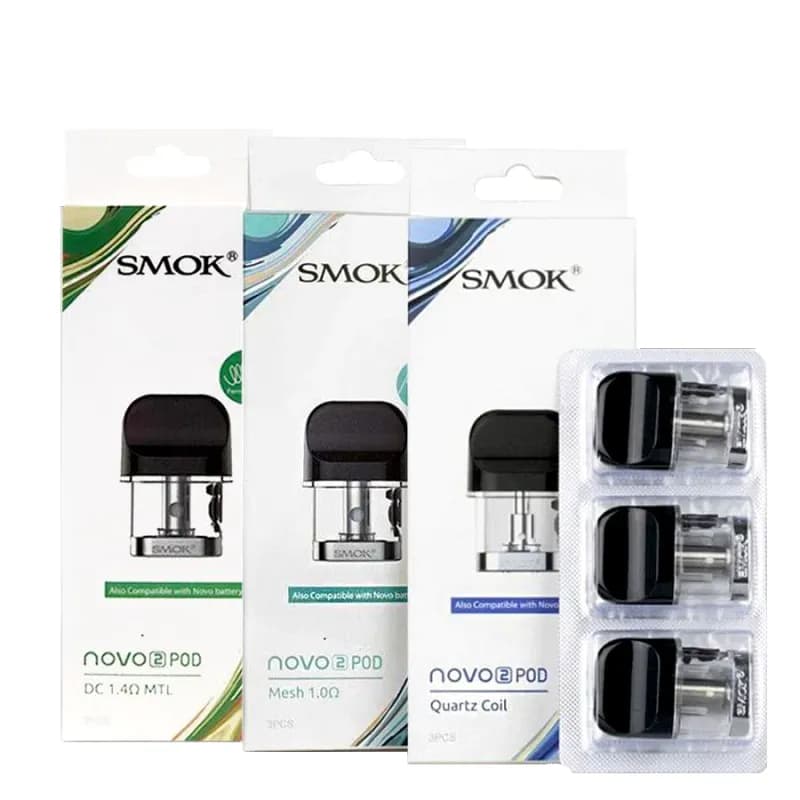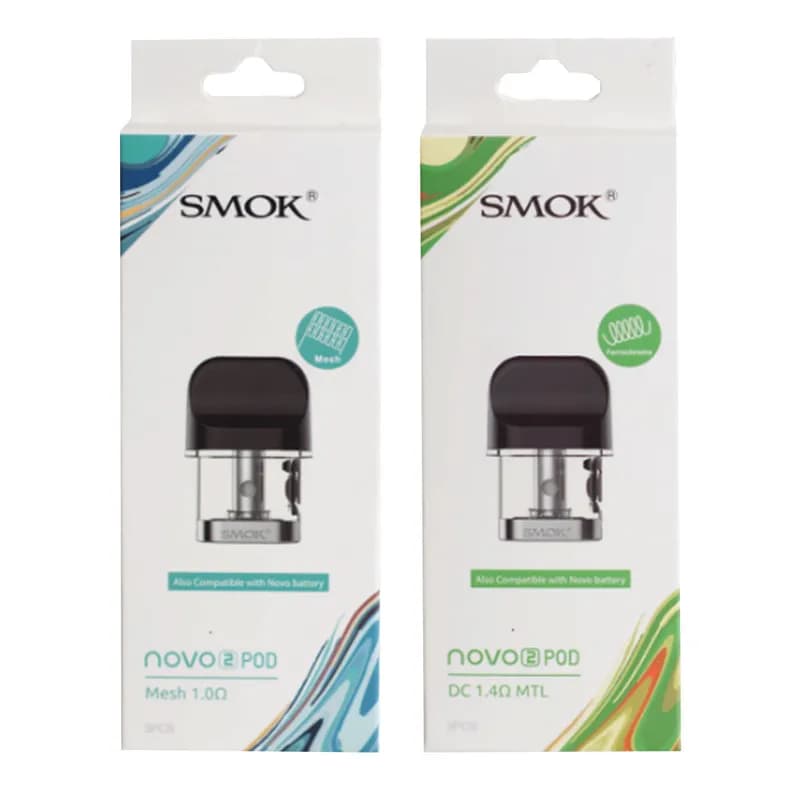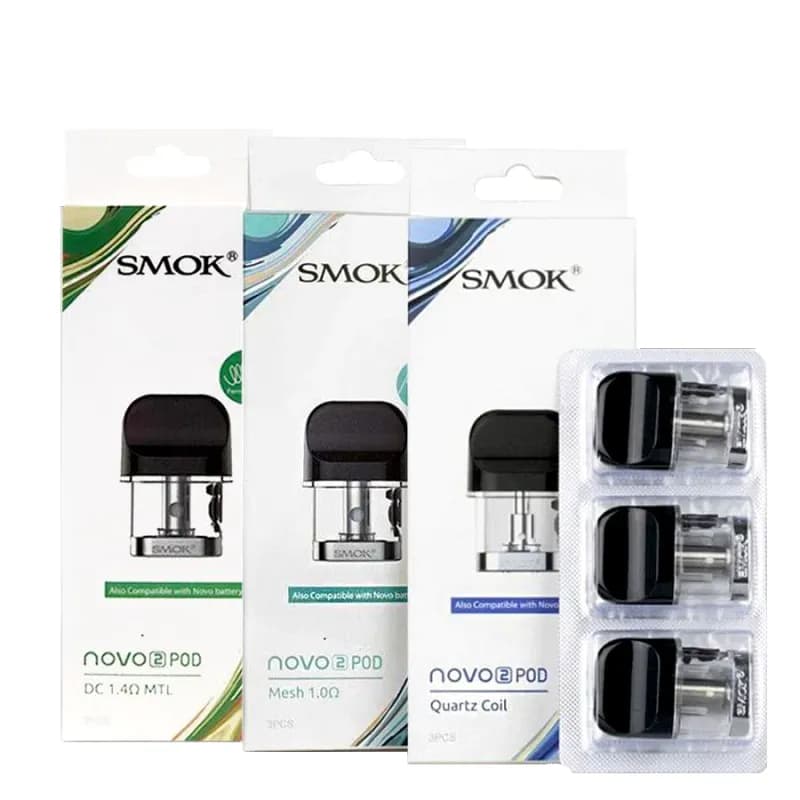 Smok Novo 2 Replacement Pods
Brand: REPLACEMENT PODS & TANKS
Product description
Introducing the Smok Novo 2 Replacement Pods - the perfect companions for your Smok Novo 2 or Novo 2S pod vape kit. These refillable pods offer versatility and convenience, allowing you to customize your vaping experience.
With a 2ml e-liquid capacity, the Novo 2 pods provide ample room to hold your favorite e-liquids. The side-fill system makes refilling a breeze, simply turn the pod on its side, unplug the silicone stopper, and fill with your preferred e-liquid. The innovative Push Fit pod connection ensures a secure and hassle-free pod replacement process.
There are three different types of Novo 2 Pods available to suit your vaping preferences. The 0.9 Ohm and 1.0 Ohm mesh options feature a large surface area, delivering enhanced flavor and a longer coil lifespan. If you prefer a faster ramp-up time, the 1.4 Ohm Quartz variant is perfect for you. For a more restricted draw similar to a traditional cigarette, the 1.4 Ohm MTL pod is ideal.
The Novo 2 replacement pods are designed with two fixed air-intake grooves on either side of the kit, ensuring a consistent and satisfying vape every time. Whether you enjoy MTL vaping or prefer a more intense flavor experience, these pods have got you covered.
Each pack contains three Smok Novo 2 Replacement Pods, giving you an ample supply to keep you vaping for an extended period. Upgrade your vaping experience with the Smok Novo 2 Replacement Pods and enjoy the convenience of refillable pods tailored to your preferences.
| | |
| --- | --- |
| Product Name | Smok Novo 2 Replacement Pods |
| Price | Ksh 2,000 |
| Brand | REPLACEMENT PODS & TANKS |
| Availability | In Stock |
| Shipment | Free |