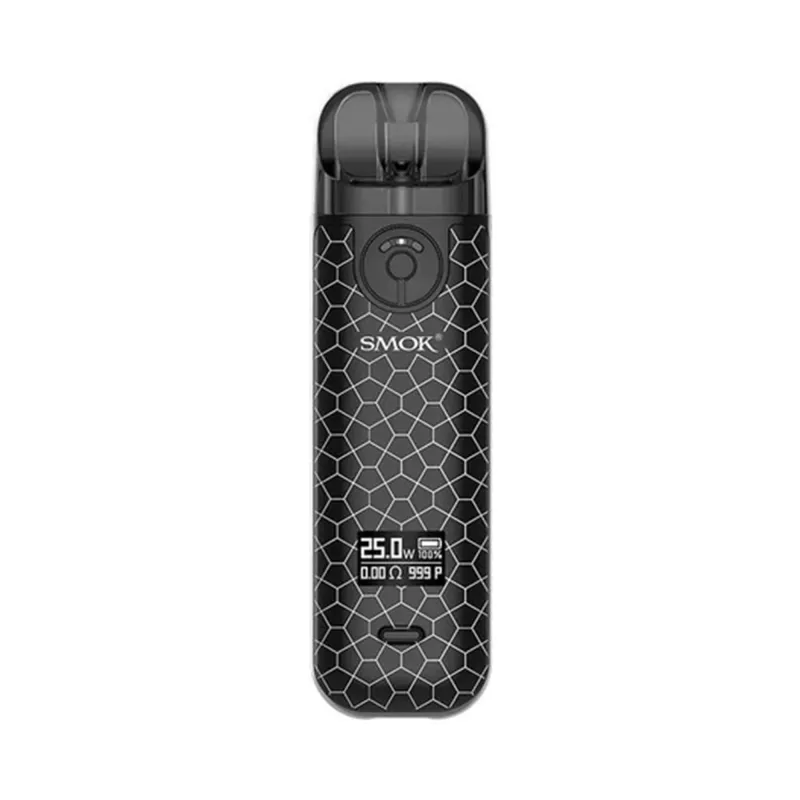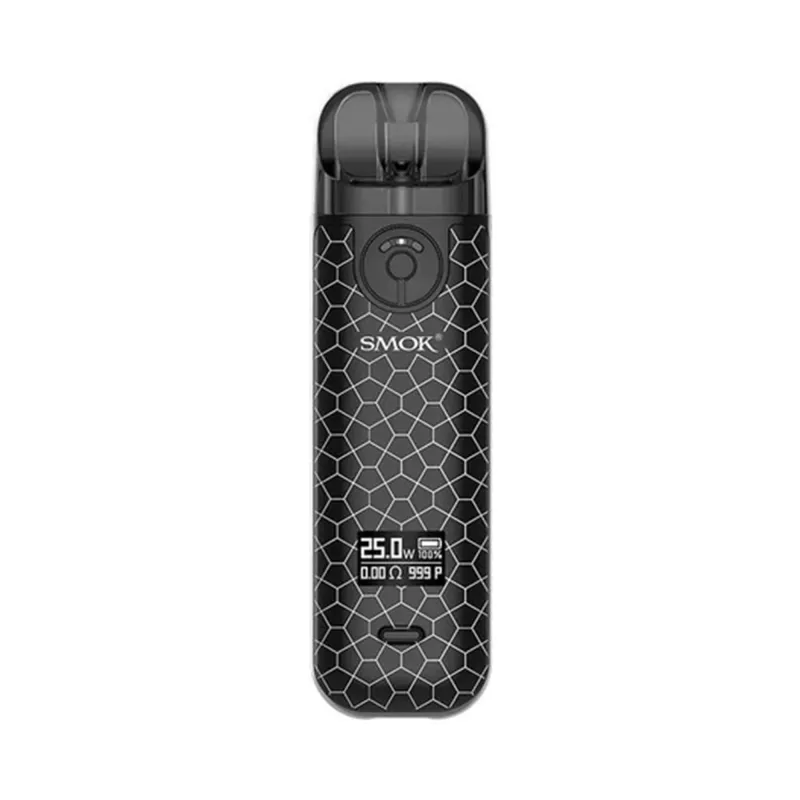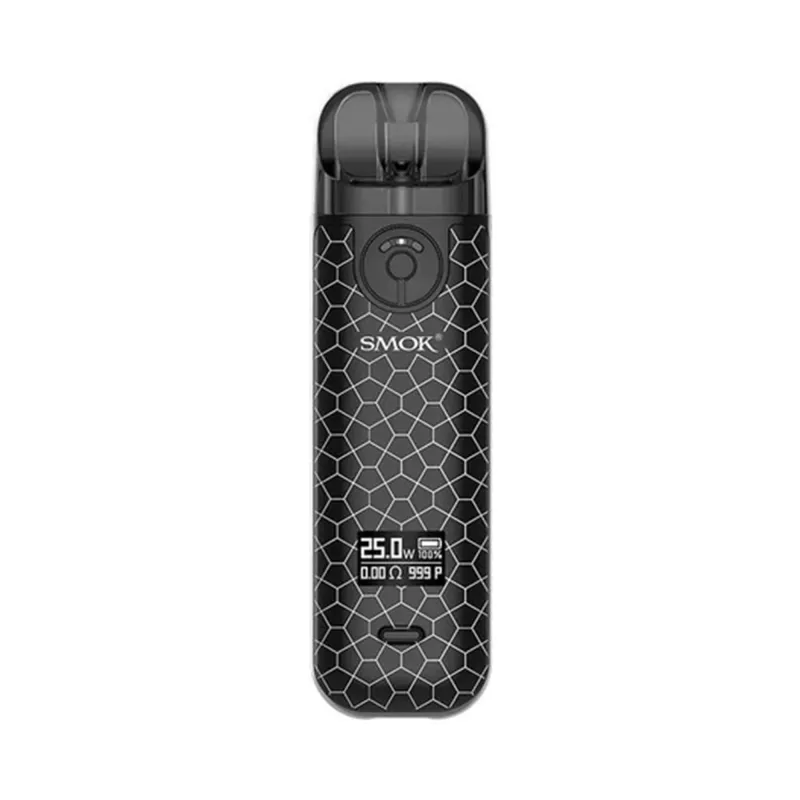 Smok Novo 4 Pod Kit
Brand: SMOK NOVO 4
Product description
The Smok Novo 4 pod kit is a compact and user-friendly vape kit suitable for both first-time vapers and those who prefer a portable option for daily use. Despite its small size, the Novo 4 features an 800mAh built-in battery that can last all day, and its power output can be adjusted up to 25W to customize your vaping experience. The kit comes with a refillable 2ml Novo 4 pod and two Smok LP1 coils, enabling you to pair it with any e-liquid flavor of your choice.
Features:
Beginner-Friendly
800mAh Built-In Battery
25W Variable Output
MTL Vaping
2ml Refillable Pods
Mesh Coils
Compatible With 50/50 & High PG E-Liquid
The Novo 4 is designed to replicate the inhale of a cigarette, producing a small amount of vapor for an MTL (Mouth To Lung) inhale. Its wattage can be adjusted to match your preferences, and the small screen displays all information clearly without the need for complicated menu systems. With its long-lasting battery and compact build, the Novo 4 is perfect for on-the-go use, and the USB-C charging cable can fully recharge the device in under an hour.
Each Novo 4 pod can hold 2ml of e-liquid and can be filled with any flavor, giving you more options than a prefilled kit. The pods are easy to refill through the side filling port, and the secure seal system prevents leaks. The 0.8 Ohm mesh LP1 coil included heats e-liquid at a faster rate for better flavor, and there are two other Smok LP1 coils available that support MTL vaping as well. We recommend pairing this kit with either a 50/50 or high PG e-liquid depending on which coil you choose.
Package Contents:
Smok Novo 4 25W Vape Device
Refillable 2ml Novo 4 Pod
2 x LP1 0.8 Ohm Mesh Coil
USB-C Charging Cable
User Manual
| | |
| --- | --- |
| Product Name | Smok Novo 4 Pod Kit |
| Options | MAX 25W |
| Price | Ksh 5,200 |
| Brand | SMOK NOVO 4 |
| Availability | In Stock |
| Shipment | Free |