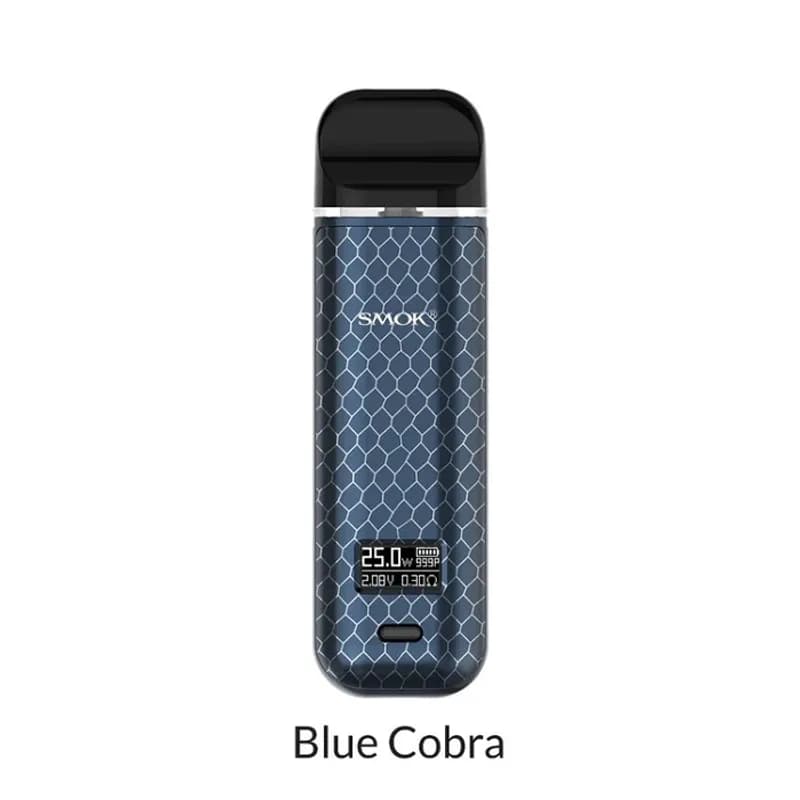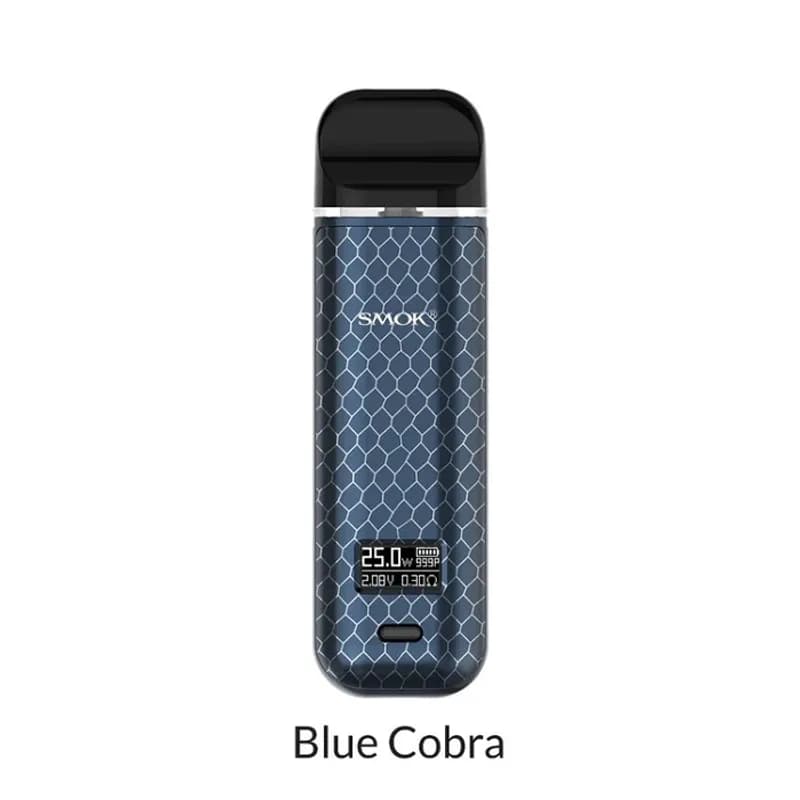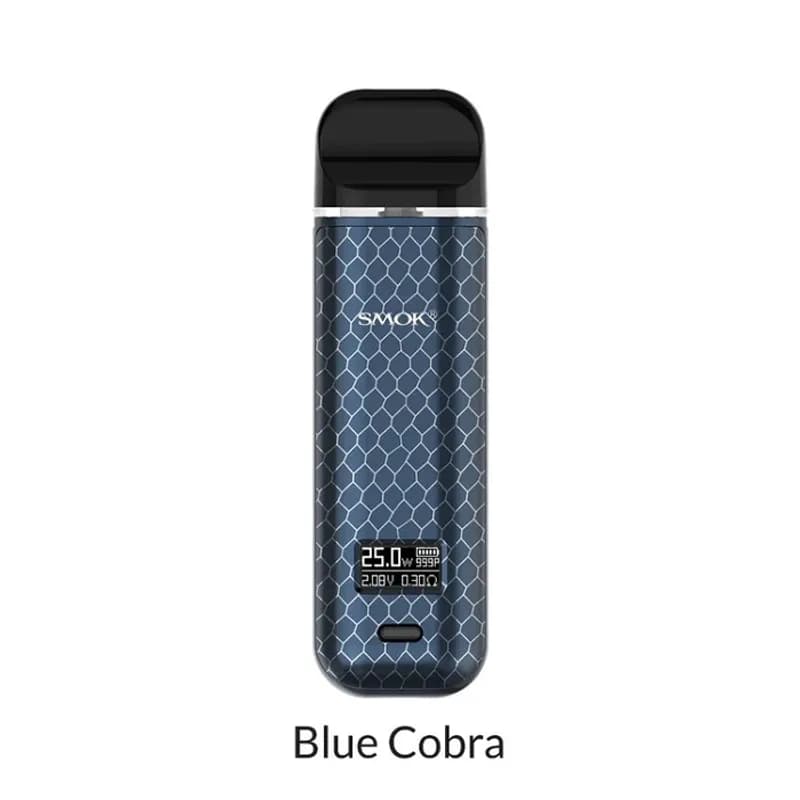 Smok Novo X Pod Kit
Brand: SMOK NOVO X KIT
Product description
Introducing the Smok Novo X vape kit, the perfect combination of sleek design and compact build, designed for vapers on the go. With an 800mAh built-in battery, this kit provides a full day of vaping when fully charged. The Novo X kit offers a 25W variable output that caters to mouth-to-lung vaping, replicating the sensation of smoking a cigarette. You'll also receive two refillable 2ml Novo X pods to get you started.
The Smok Novo X pod kit is ideal for beginners and first-time switchers with its simple, user-friendly design. Its small size and long-lasting battery make it perfect for on-the-go use, and the variable wattage output lets you find a balance of vapor and flavor production that suits your preferences.
The Novo X pod features a dual coil build, providing even heat distribution for long-lasting pods that support multiple refills. The removable silicone stopper makes refilling easier and creates a tight seal to prevent leaks. The 0.8 Ohm coil inside the pod will never need to be changed; simply replace the pod for best results. Pair the kit with high PG e-liquids for optimal performance.
The Smok Novo X kit also includes an OLED screen, wattage adjustment, and new pods. Choose your preferred wattage level (1-25W) using the low profile power button, and track progress when charging with the battery icon. The two new Novo X pods deliver a satisfying throat hit and immense flavor.
This kit comes equipped with short circuit, low voltage, Lithium-Ion, automatic pod recognition, and 8-second cut off protection features for added safety. The Novo X kit is available in 8 vibrant colors, with more to come. Get your hands on the SMOK Novo X today and experience the perfect combination of style and performance.
Features:
Smok Pod Kit
Long-lasting rechargeable battery
1-25W output range
Supports MTL vaping
2ml refillable pods
Compatible with high PG e-liquids
Dual coil build for even heat distribution
Removable silicone stopper for easy refilling
OLED screen for easy tracking
Short circuit, low voltage, Lithium-Ion, automatic pod recognition, and 8-second cut off protection
Available in 8 colors
Dimensions: 92 x 26.5 x 16.5mm
Liquid capacity: 2ml
Weight: 50.2g
| | |
| --- | --- |
| Product Name | Smok Novo X Pod Kit |
| Options | MAX 25W |
| Price | Ksh 4,500 |
| Brand | SMOK NOVO X KIT |
| Availability | In Stock |
| Shipment | Free |