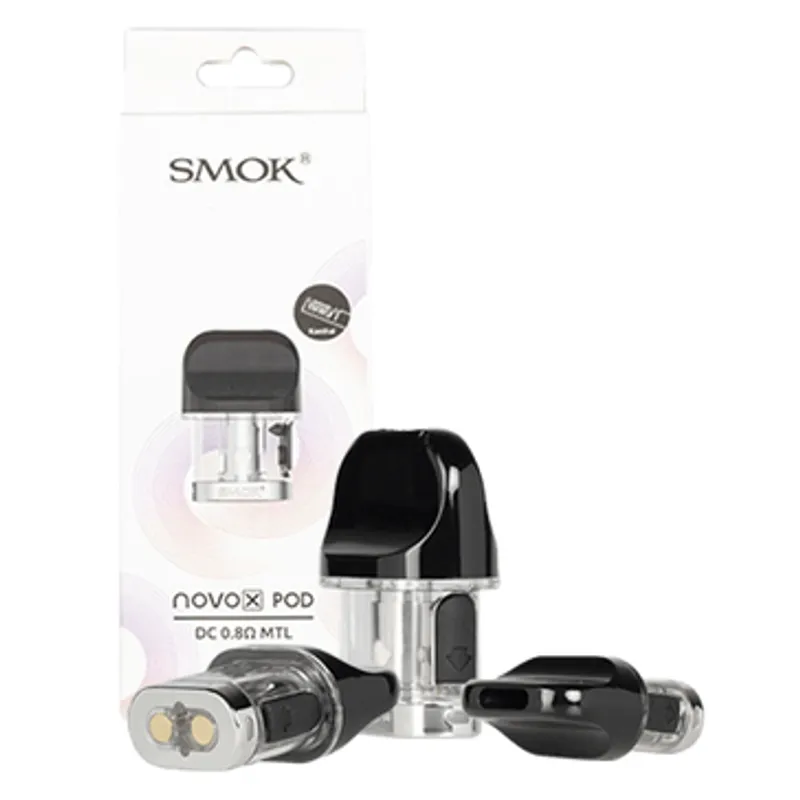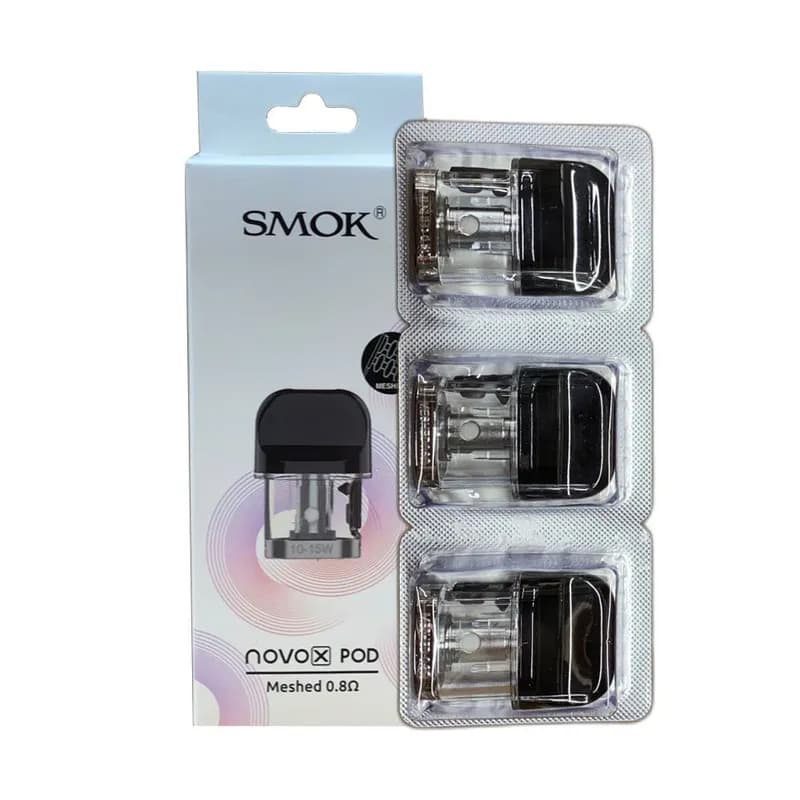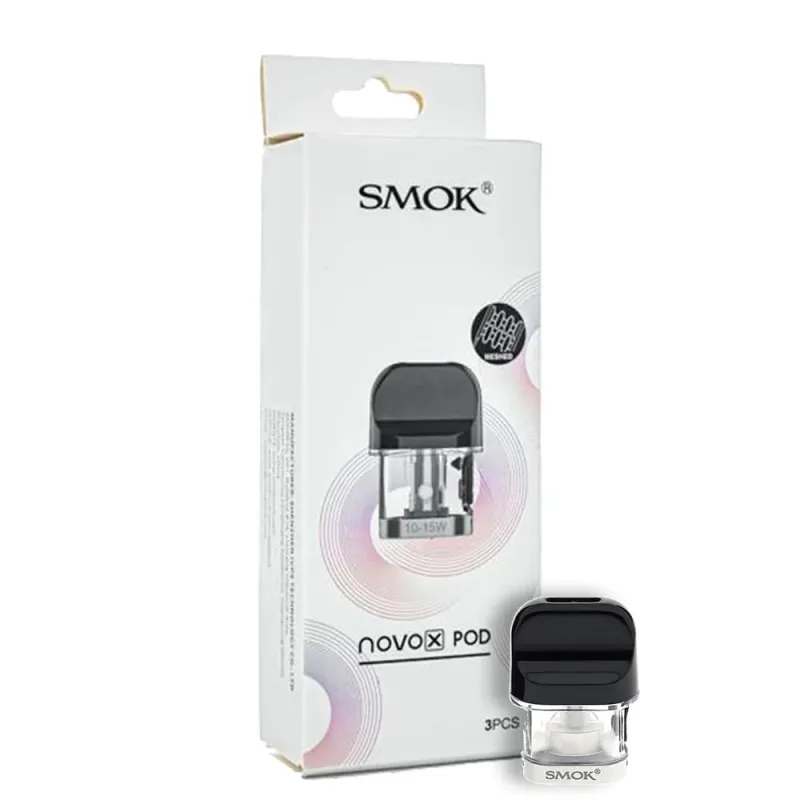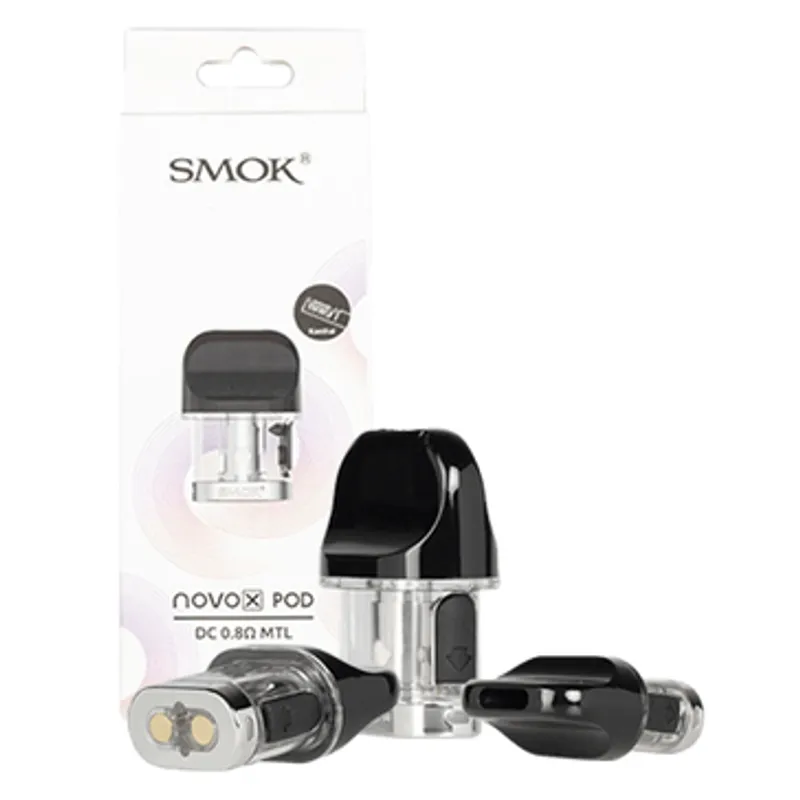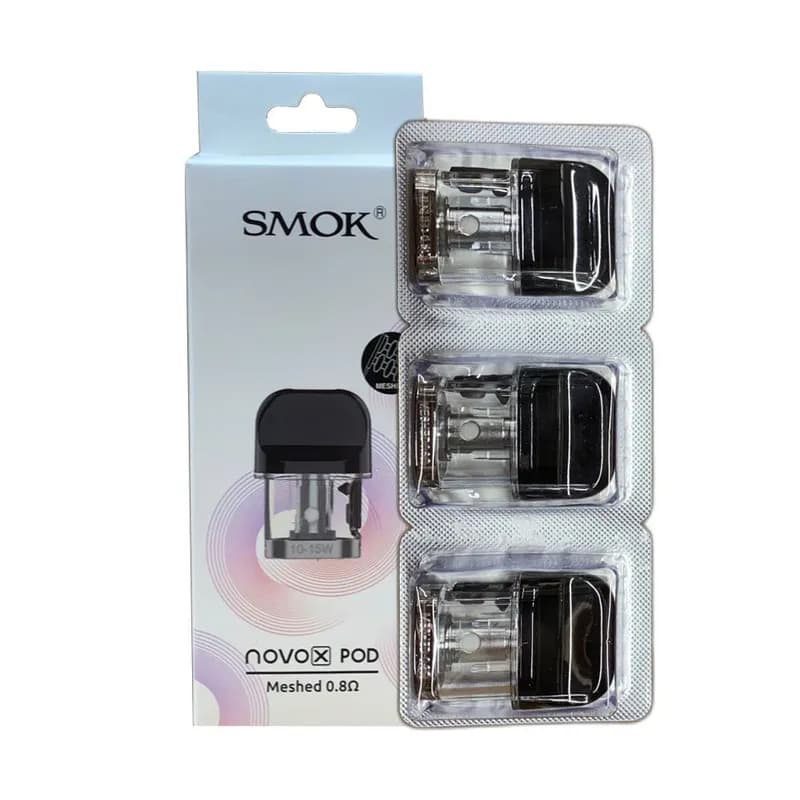 Smok Novo X Replacement Pods
Brand: REPLACEMENT PODS & TANKS
Product description
Welcome to Vapesoko Nairobi, where we bring you the latest and most exciting vaping products. Introducing the Smok Novo X Replacement Pods, designed exclusively for use with the Smok Novo X pod kit. These pods offer a seamless vaping experience with their exceptional features and versatility.
With a 2ml e-liquid capacity, the Novo X pods provide ample room to hold your favorite e-liquids. The curved mouthpiece design ensures a comfortable fit around your lips, allowing for ergonomic operation. The two-way U-shaped airflow channel enhances flavor extraction, delivering a rich and satisfying vaping experience.
Refilling your Novo X pod is a breeze thanks to the side-fill silicone stopper method. Simply unplug the stopper, fill it with your preferred e-liquid, and securely plug it back in for a clean and hassle-free process. These pods come in two variants: the 0.8 Ohm mesh coil pod and the 0.8 Ohm double coil pod.
The 0.8 Ohm mesh coil pod is perfect for dense clouds and delivers intense flavor. It is suited for use with both salt nicotine e-liquids and regular vape juices. If you prefer a dual coil setup, the 0.8 Ohm double coil pod offers a smooth throat hit and is ideally suited for salt nic vape juice.
We recommend pairing these pods with high PG e-liquids of 50% and above to achieve the best performance. Whether you enjoy salt nicotine e-liquids or regular vape juices, the Smok Novo X pods cater to your vaping preferences.
Each pack contains three Smok Novo X 2ml Replacement Pods, ensuring you have an ample supply to keep your vaping journey going strong. Explore a wide range of flavors and enjoy the versatility of the Smok Novo X Replacement Pods.
Upgrade your vaping experience with the Smok Novo X Replacement Pods, available exclusively at Vapesoko Nairobi. Indulge in smooth flavors, ergonomic design, and hassle-free refills with these exceptional pods.
| | |
| --- | --- |
| Product Name | Smok Novo X Replacement Pods |
| Price | Ksh 2,000 |
| Brand | REPLACEMENT PODS & TANKS |
| Availability | In Stock |
| Shipment | Free |