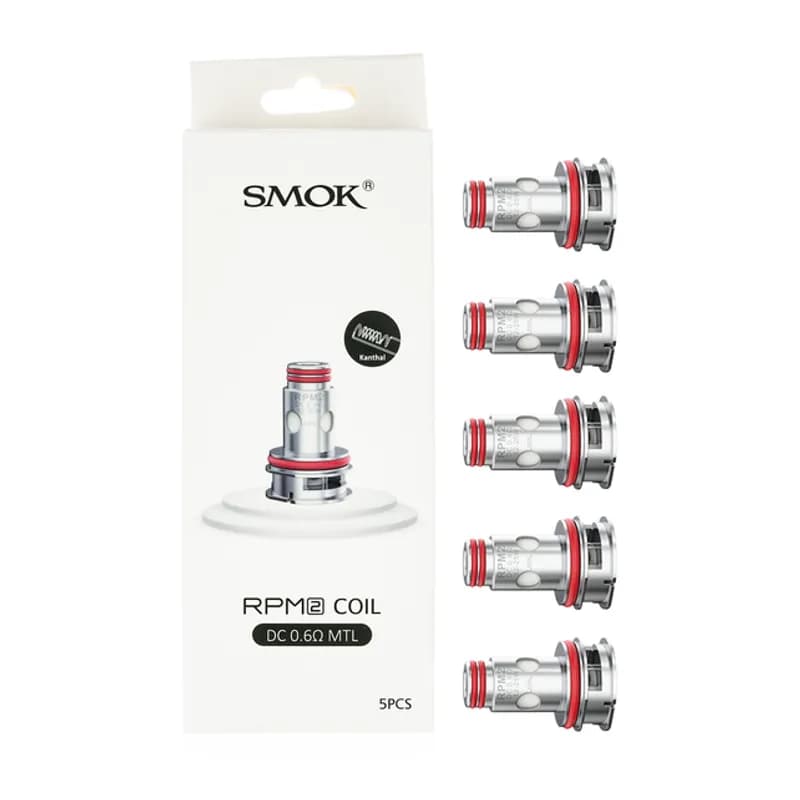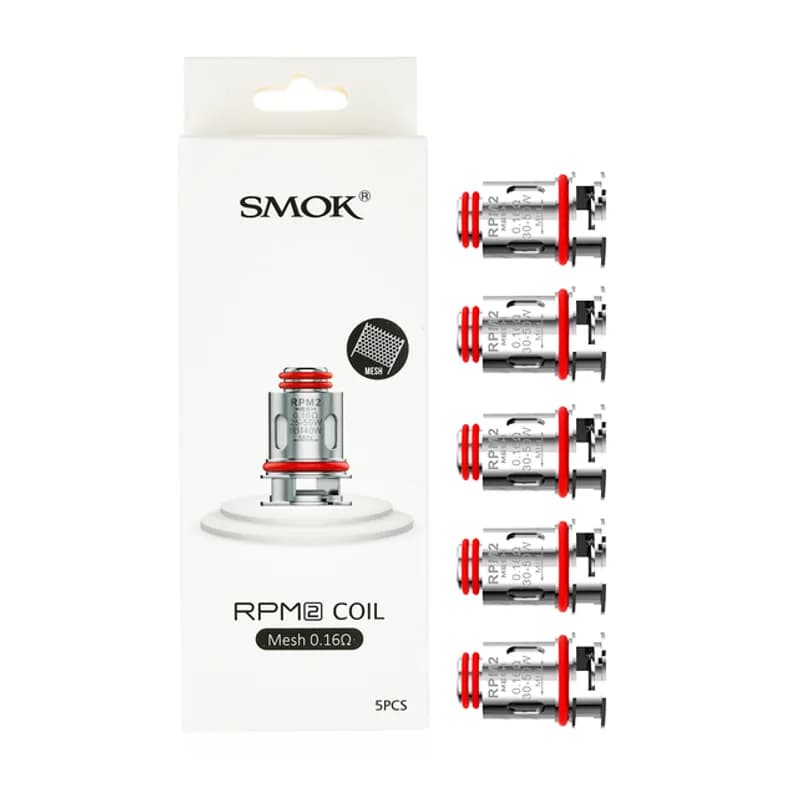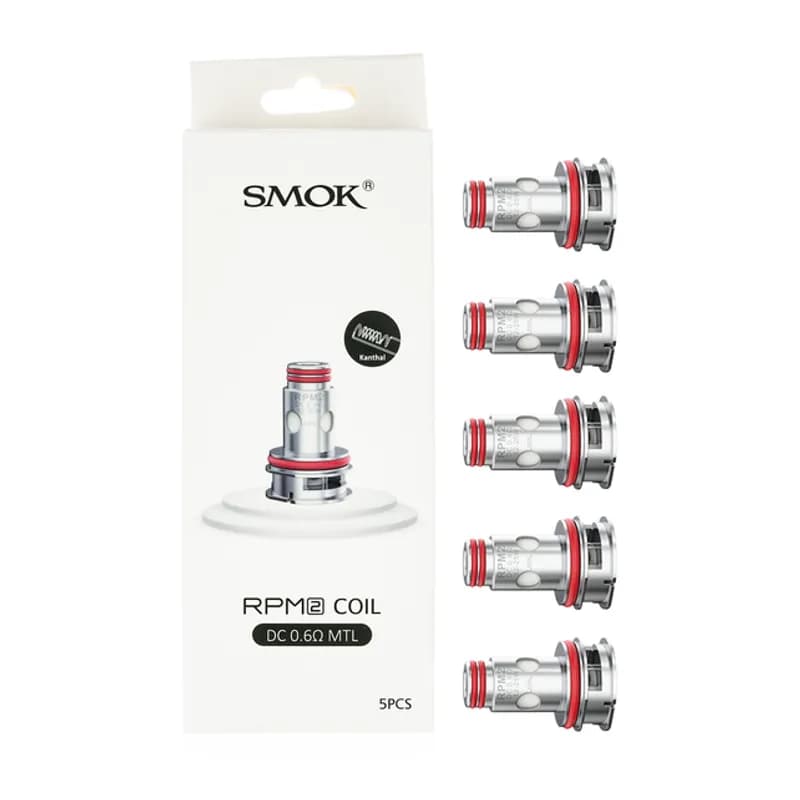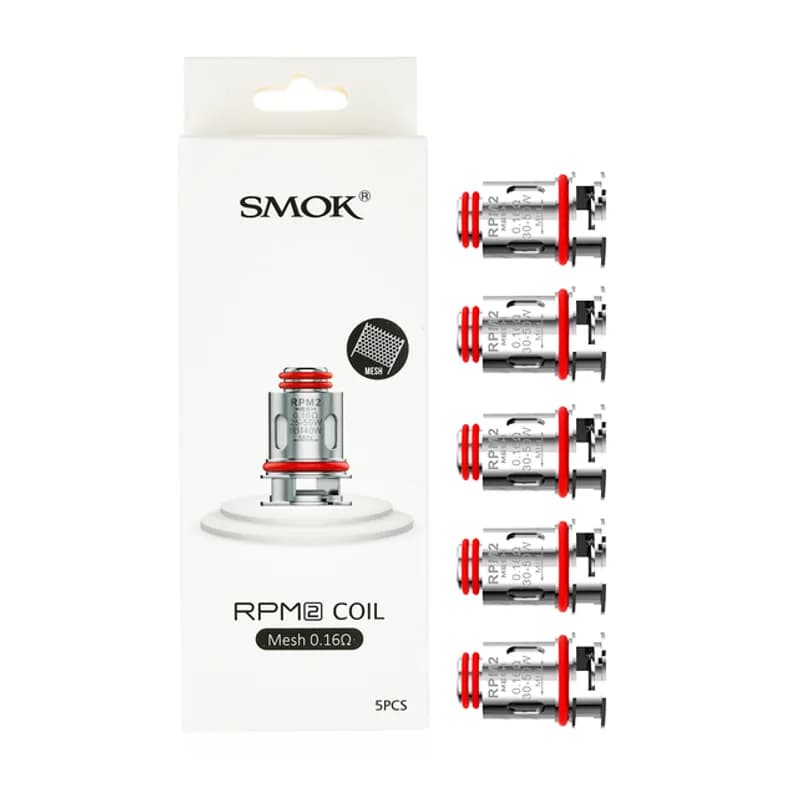 SMOK RPM 2 Replacement Coils
Brand: REPLACEMENT COILS
Product description
Smok RPM 2 Replacement Coils, now available at Vapesoko Nairobi. These coils are cross-compatible and can be paired with a wide range of kits, including the RPM 2 kit, offering exceptional versatility and performance.
Let's explore the features of Smok RPM 2 Coils:
Sub Ohm Coils: Designed for sub-ohm vaping, these coils deliver enhanced vapor production and intense flavor, elevating your vaping experience to new heights.
MTL & DTL Vaping: Whether you prefer Mouth To Lung (MTL) or Direct To Lung (DTL) vaping, Smok RPM 2 Coils have you covered. Choose the coil that suits your vaping style and enjoy a personalized vaping experience.
Mesh / Double Coil: The 0.16 Ohm RPM 2 coil features a mesh build, allowing for faster heating of e-liquid and providing better flavor and increased vapor production. It is recommended to use this coil between 25 - 50W for optimal performance. On the other hand, the 0.6 Ohm RPM 2 coils are perfect for MTL vaping, delivering less vapor production while still providing satisfying flavor.
Compatible With High PG / High VG E-Liquid: Smok RPM 2 Coils are compatible with a wide range of e-liquids. The 0.16 Ohm coil works best with 70% VG e-liquids or higher, while the 0.6 Ohm coil can be paired with 50/50 e-liquids and high PG e-liquids, giving you the freedom to choose your preferred e-liquid type.
Each pack of Smok RPM 2 Replacement Coils contains five (5) coils, ensuring a long-lasting and reliable vaping experience. These coils are crafted with precision to deliver exceptional performance and flavor.
Upgrade your vaping setup with Smok RPM 2 Coils and unlock a world of possibilities. Immerse yourself in rich flavors and dense vapor clouds.
Order your pack of Smok RPM 2 Replacement Coils today and enjoy the convenience of fast delivery and affordable prices at Vapesoko Nairobi. Experience the best vaping products and exceptional customer service. Choose Vapesoko Nairobi for all your vaping needs.
| | |
| --- | --- |
| Product Name | SMOK RPM 2 Replacement Coils |
| Options | 0.16 Ω - 0.6 Ω |
| Price | Ksh 2,500 |
| Brand | REPLACEMENT COILS |
| Availability | In Stock |
| Shipment | Free |