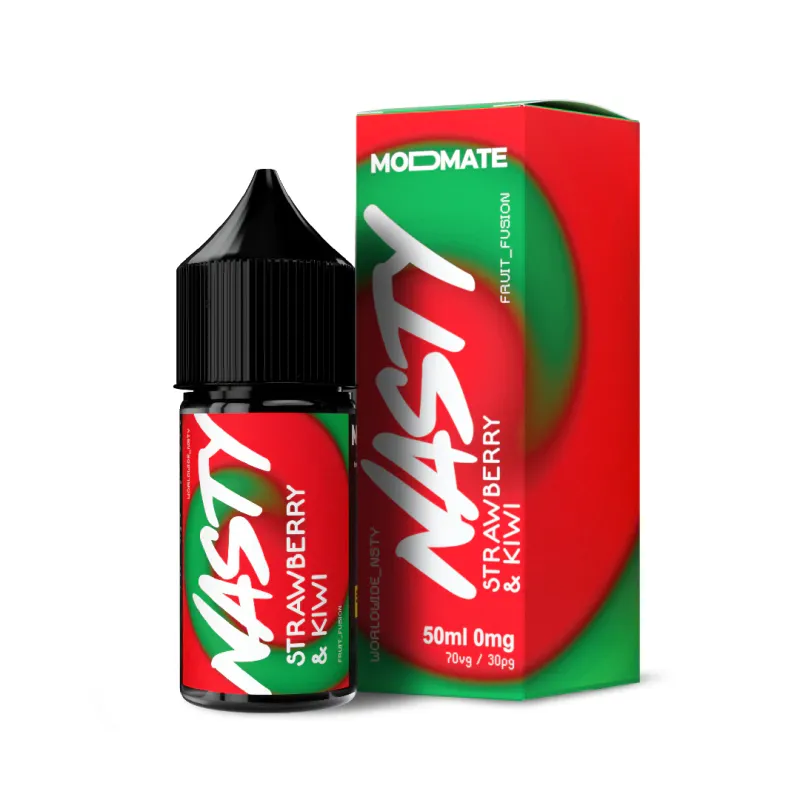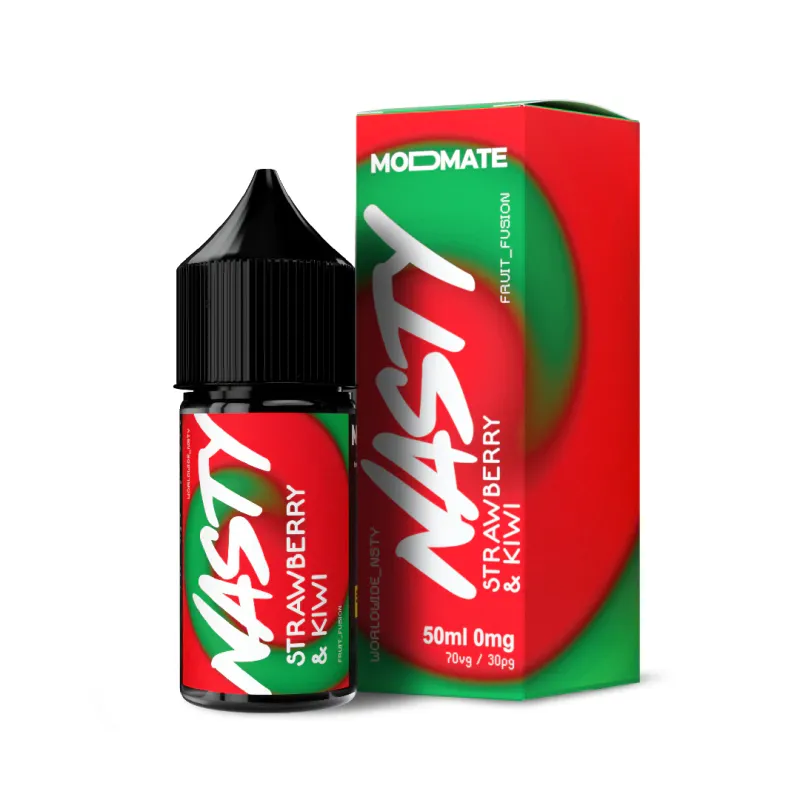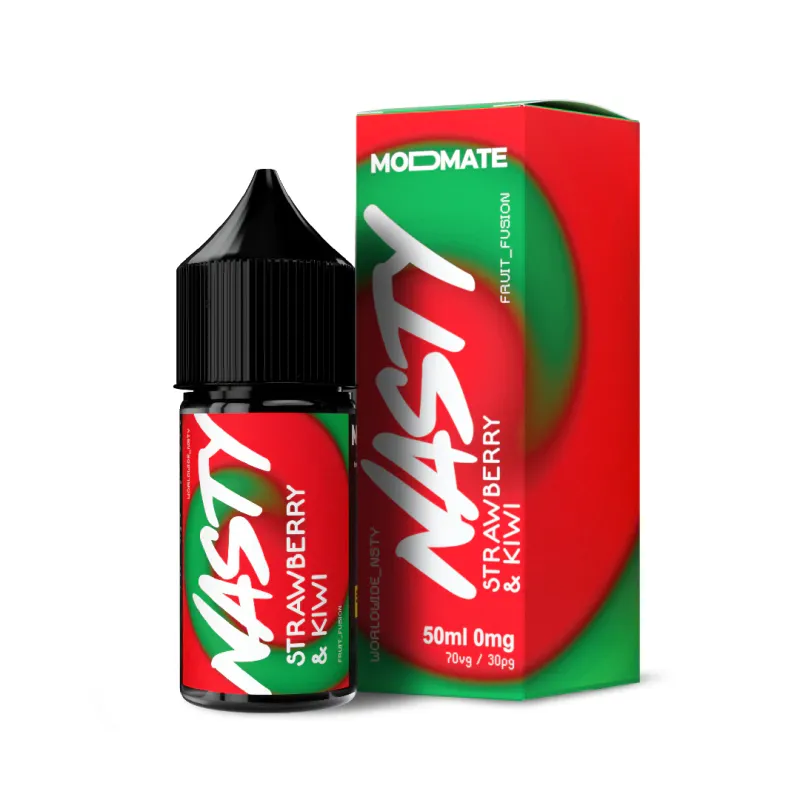 Strawberry Kiwi Nasty Juice 60ml
Brand: NASTY JUICE
Product description
Get ready to tantalize your taste buds with Nasty ModMate Strawberry Kiwi, a delightful blend of sweet, fresh, and zingy strawberries and kiwis. This flavor is perfect for those scorching summer days when you need something truly refreshing.
Nasty ModMate E-Liquids are known for their high VG Shortfills, and this one doesn't disappoint. You'll receive 60ml of delightful e-liquid at 3mg strength.
As a 70VG/30PG concentration, it's best enjoyed with a sub-ohm or DTL (Direct-to-Lung) kit/tank for an exceptional vaping experience.
Nasty Juice is a renowned e-liquid brand that's taken the world by storm. Originally founded in Malaysia, it made its way to the UK market in 2016 and quickly won the hearts of vapers. With a focus on flavor and fun, this brand continually pushes the boundaries to deliver remarkable vaping experiences. If you're in search of award-winning vape juice, you've found it.
Strawberry Kiwi Flavour
60ml Shortfill e-liquid
3mg Strength
70VG/30PG
Recommended for use with sub-ohm kits
Chubby Gorilla Bottle
Childproof Caps
TPD Compliant
Elevate your vaping game with the incredible fusion of Strawberry Kiwi from Nasty ModMate by Ordering yours now from Vapesoko Nairobi. It's a taste of summer you won't want to miss.
| | |
| --- | --- |
| Product Name | Strawberry Kiwi Nasty Juice 60ml |
| Options | 3 MG |
| Price | Ksh 2,500 |
| Brand | NASTY JUICE |
| Availability | In Stock |
| Shipment | Free |