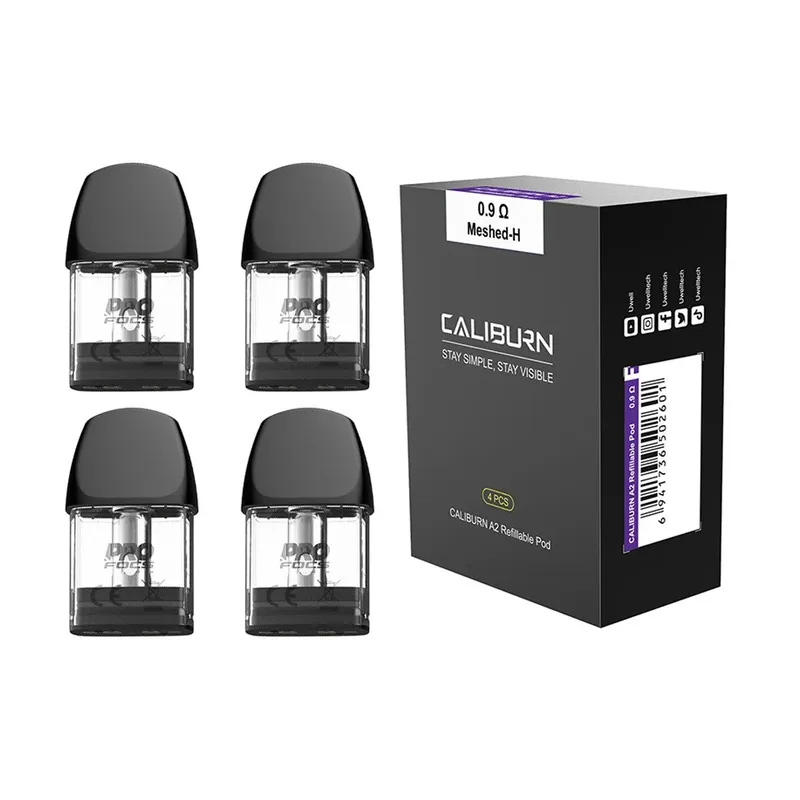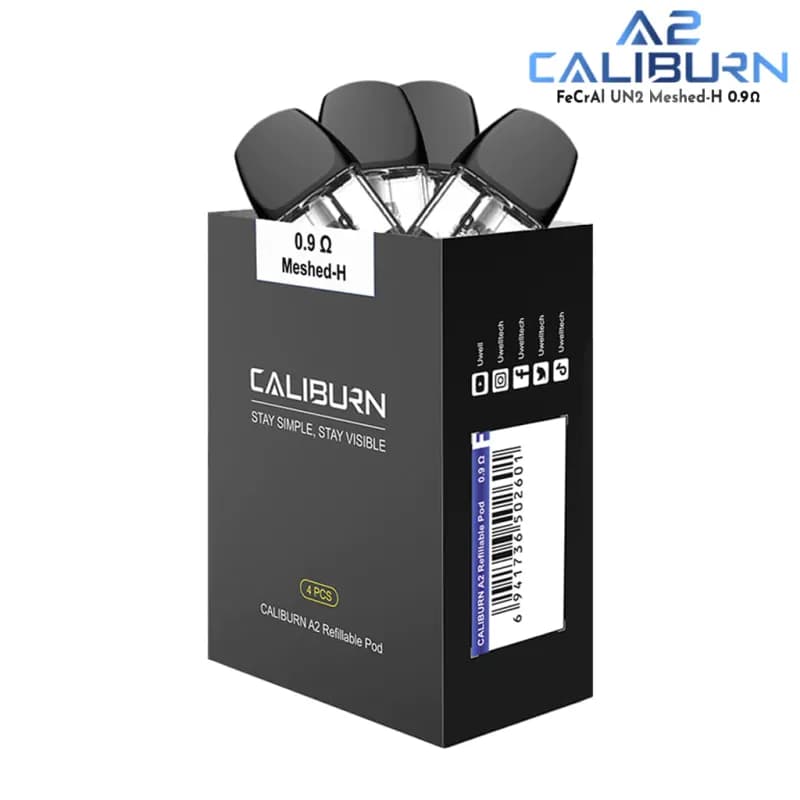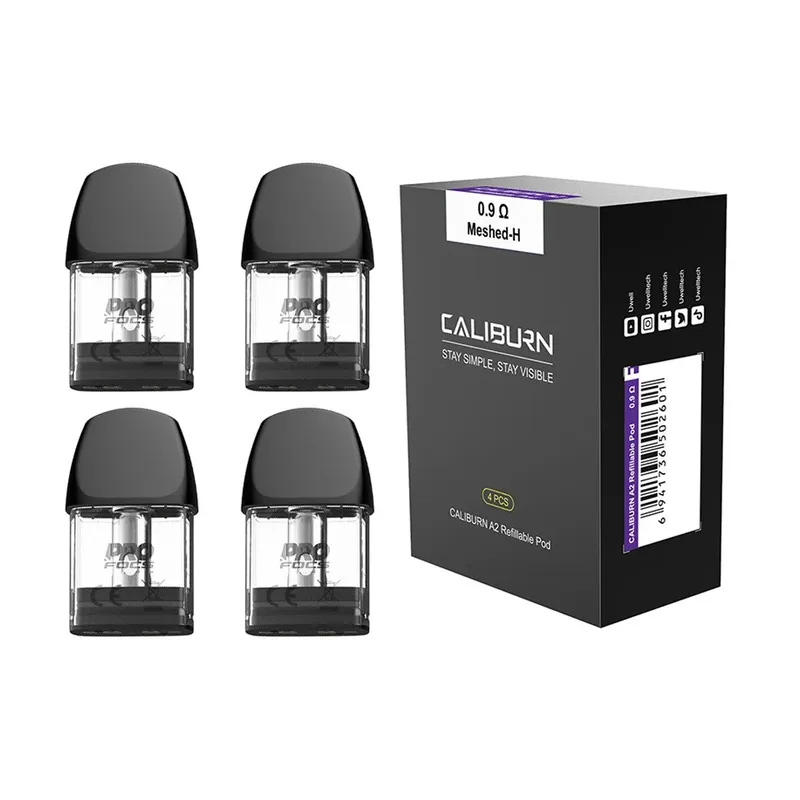 Uwell Caliburn A2 Replacement Pods
Availability:
Out of Stock
Brand: REPLACEMENT PODS & TANKS
Product description
Introducing the Uwell Caliburn A2 Replacement Pods - a must-have for the Uwell Caliburn A2 pod system! These pods are the perfect choice for any vaping enthusiast who wants an exceptional vaping experience.
Featuring a 2ml refillable pod and a built-in 0.9 Ohm mesh coil, these pods are designed to create better flavor from your e-liquid and heat more e-liquid at a faster rate. Plus, with their magnetic connection at the bottom, the pods easily slot into the battery and the comfortable drip tip ensures a satisfying vaping experience.
The Caliburn A2 Pods have two options; 0.9Ω (top-refilling) and 1.2Ω (side-refilling), both delivering a mouth-to-lung vaping experience that is sure to please. Refilling your Caliburn A2 pod is a breeze thanks to the snap-lid top filling design, which means you can refill quickly and cleanly - even if you're on the go.
These pods are compatible only with the Uwell Caliburn A2, providing a secure magnetic cartridge and authentic UWELL licensed product. The updated A2 pods feature an all-new anti-leak design with narrowed juice channels to prevent flooding and a wider mouthpiece to accommodate the increase in airflow and reduce spit back.
In each pack, you will receive four Uwell Caliburn A2 Refillable Pods with a resistance of either 1.2Ω or 0.9Ω. They still feature a 2 mL liquid capacity and last up to twice as long as the original pods, making them an excellent value for your vaping needs.
Whether you're a seasoned vaper or just starting, the Uwell Caliburn A2 Replacement Pods offer a superior vaping experience that you don't want to miss. Try them out today and elevate your vaping game to the next level!
| | |
| --- | --- |
| Product Name | Uwell Caliburn A2 Replacement Pods |
| Price | Ksh 2,300 |
| Brand | REPLACEMENT PODS & TANKS |
| Availability | Out of Stock |
| Shipment | Free |