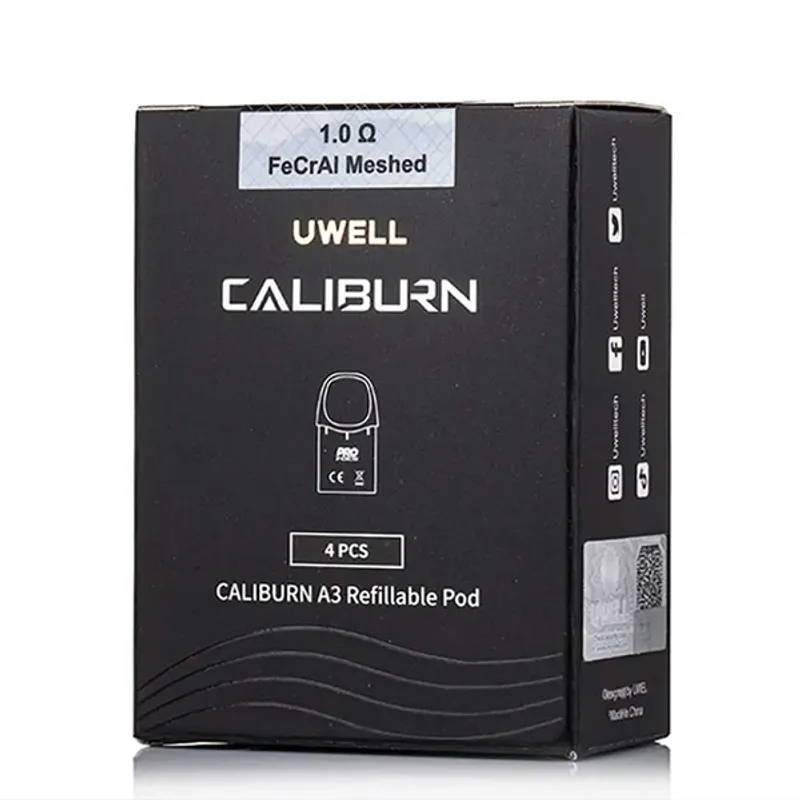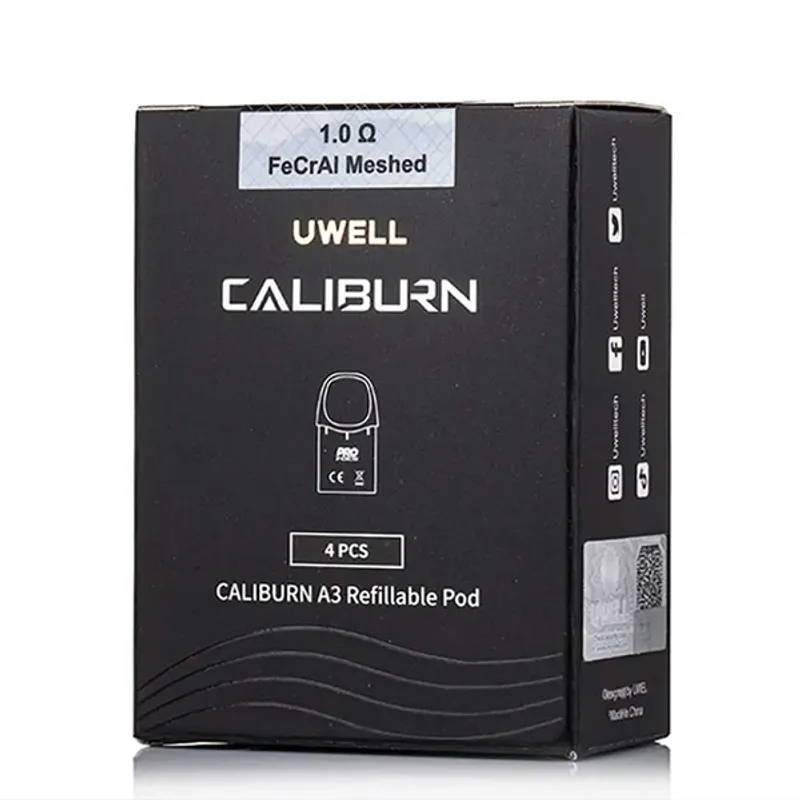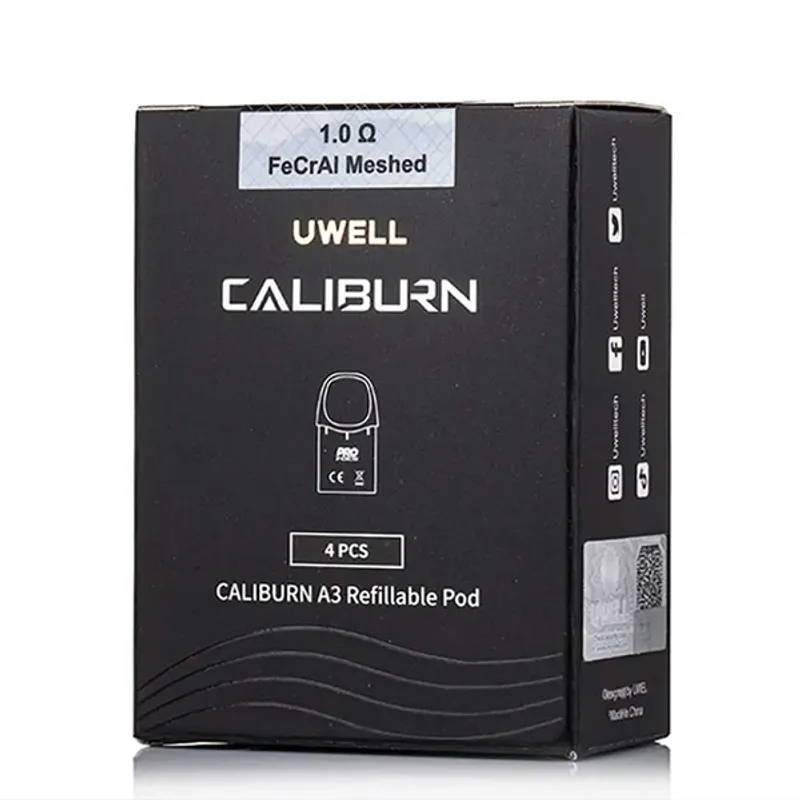 Uwell Caliburn A3 Refillable Pod
Availability:
Out of Stock
Brand: REPLACEMENT PODS & TANKS
Product description
Welcome to Vapesoko Nairobi, your go-to destination for all your vaping needs. Presenting the Uwell Caliburn A3 Replacement Pods, specifically designed to fit the Caliburn A3 vape kit, providing a seamless vaping experience. These pods have a generous 2ml capacity to hold your favorite e-liquid, ensuring extended vaping sessions without frequent refills.
Designed for MTL (Mouth To Lung) vaping, the 1.0 Ohm coils in the Caliburn A3 pods deliver a discreet amount of vapor, perfectly suited for those seeking an authentic MTL inhale. With the coils integrated into the pod itself, you no longer need to worry about complex coil changes. Simply replace the entire pod when needed, ensuring a hassle-free experience.
Key Features:
Refillable 2ml Pod: The Caliburn A3 replacement pods feature a convenient 2ml capacity, allowing you to enjoy uninterrupted vaping sessions without the need for frequent refills.
MTL Vaping: Engineered specifically for MTL vaping, these pods provide a satisfying and authentic mouth-to-lung inhale, recreating the sensation of traditional smoking.
Built-In 1.0 Ohm Coil: The integrated 1.0 Ohm coil in each Caliburn A3 pod ensures optimal performance and consistent flavor delivery, providing a smooth and enjoyable vaping experience.
Top Filling: Refilling your Caliburn A3 pod is a breeze. Simply remove the mouthpiece to reveal the easy-to-access filling port, allowing you to add your preferred e-liquid with ease and convenience.
Supports High PG E-Liquid: For the best results, we recommend pairing the Caliburn A3 pod with high PG e-liquids, ideally with a 50/50 PG/VG concentration. This ensures a perfect balance of flavor and vapor production.
Included in the package:
Each set of Caliburn A3 Replacement Pods includes 4 pods, each equipped with a 1.0 Ohm coil. These pods are designed to provide a seamless vaping experience, giving you the freedom to enjoy your favorite e-liquids without any hassle.
At Vapesoko Nairobi, we are committed to providing you with the highest quality vaping products, and the Uwell Caliburn A3 Replacement Pods are no exception. Elevate your vaping experience with these premium pods and indulge in the pleasure of smooth, satisfying draws.
Choose Vapesoko Nairobi for all your vaping needs and discover a world of possibilities with the Uwell Caliburn A3.
| | |
| --- | --- |
| Product Name | Uwell Caliburn A3 Refillable Pod |
| Price | Ksh 2,300 |
| Brand | REPLACEMENT PODS & TANKS |
| Availability | Out of Stock |
| Shipment | Free |