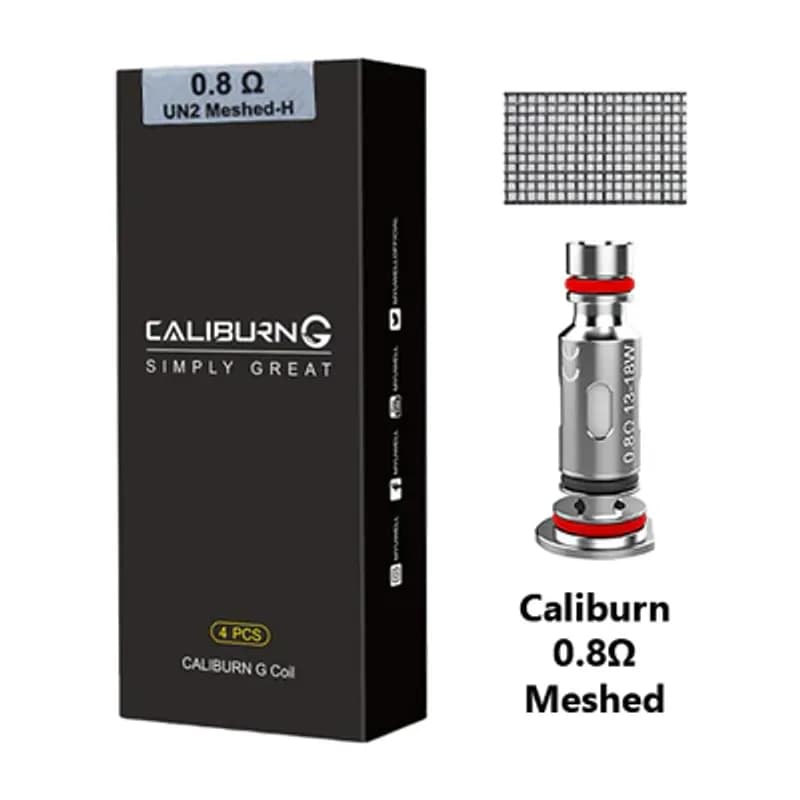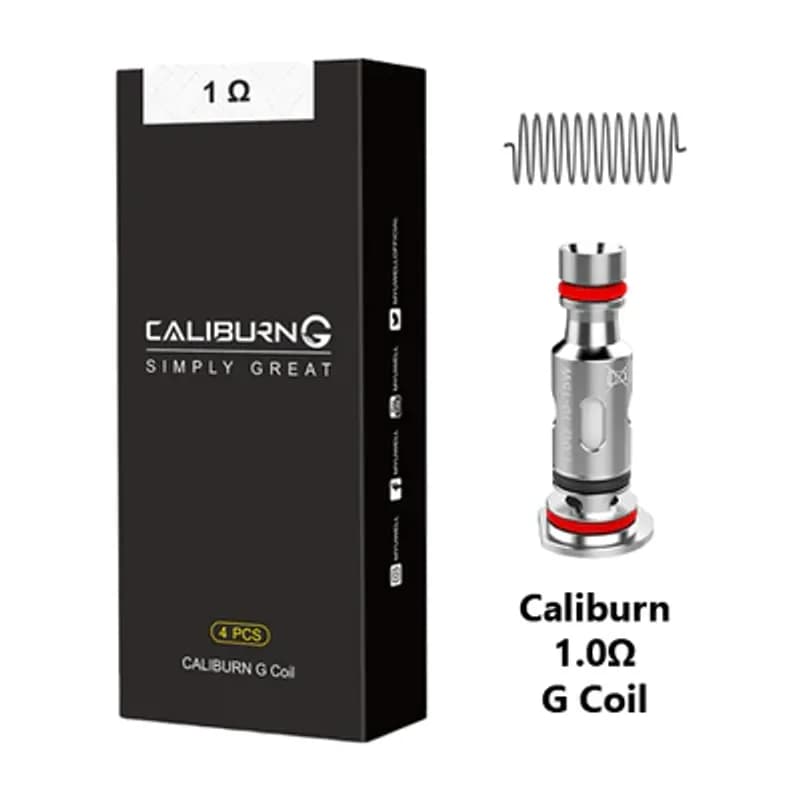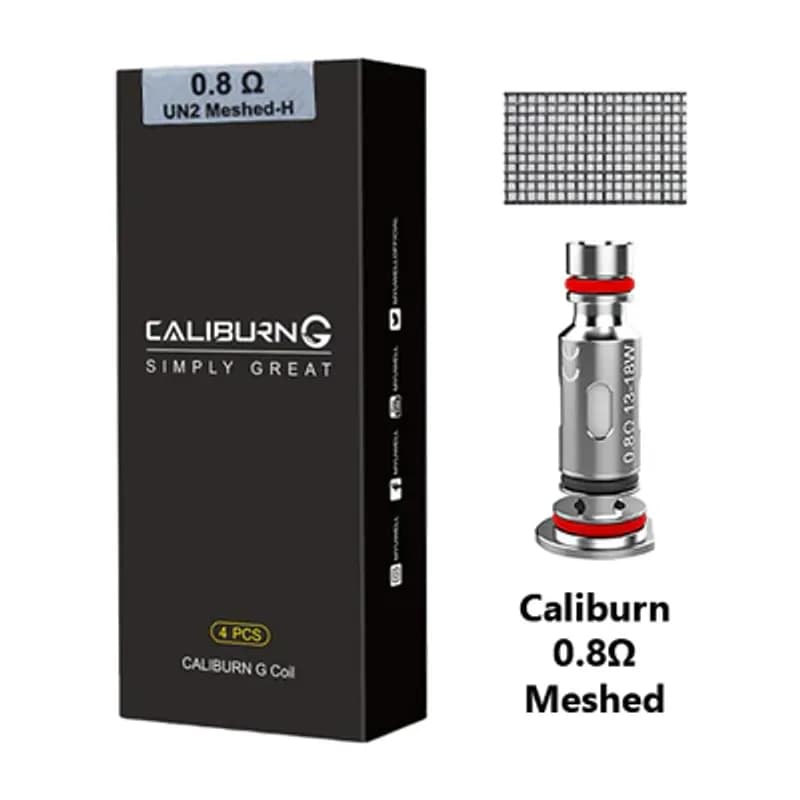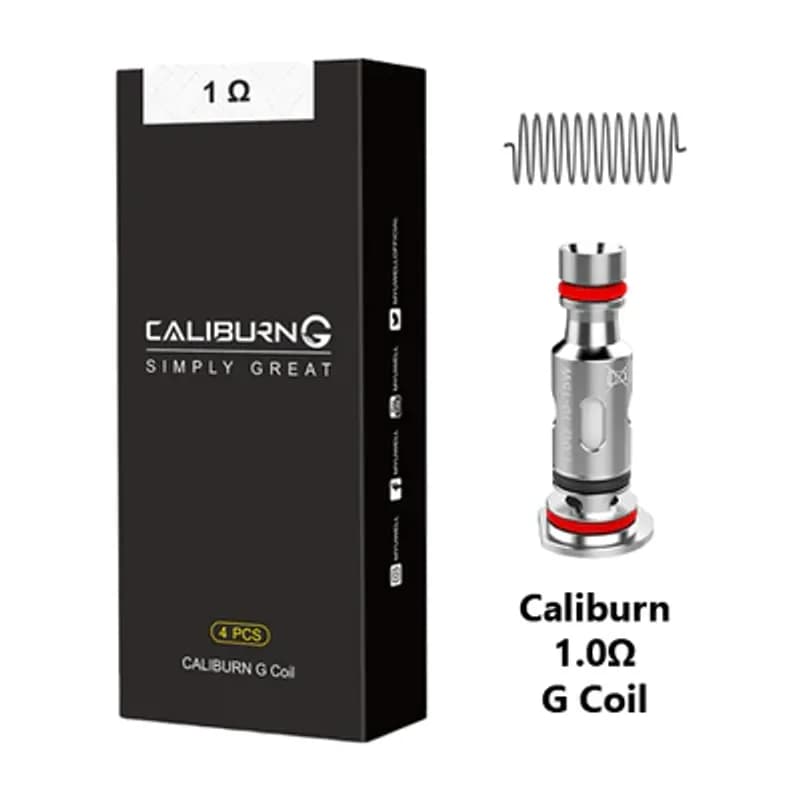 Uwell Caliburn G Replacement Coils
Availability:
Out of Stock
Brand: REPLACEMENT COILS
Product description
Welcome to Vapesoko Nairobi, your go-to destination for premium vaping products. Discover the exceptional performance of Uwell Caliburn G Replacement Vape Coils, designed exclusively for use with the Uwell Caliburn G pod kit and replacement pods.
Experience vaping excellence with the choice of two different resistances. The new UN2 Meshed-H 0.8 Ohm coil features an expanded surface area, resulting in enhanced flavor and vapor production for a satisfying restricted direct-to-lung (DTL) inhale. For a classic mouth-to-lung (MTL) experience, the 1.0 Ohm standard coil delivers long-lasting, clear flavor with reduced vapor production, reminiscent of a traditional cigarette.
The installation and removal of these coils are effortless, thanks to their plug-and-play design. Simply align the coil with the slot on the pod, remove the used coil, and replace it with a fresh one. To maximize your vaping experience, we recommend pairing these coils with high PG e-liquids, including 50/50 e-liquids and Nicotine Salts, for optimal performance.
Features:
Beginner Friendly
4 x Uwell Caliburn G Replacement Vape Coils
Plug & Play Coil Design
Mesh Coil / Standard MTL Coil
0.8 Ohm / 1.0 Ohm Resistance
Suited To 50% PG E-Liquids Or Higher
Compatible Devices:
To achieve the best results, we suggest using 50/50 PG/VG e-liquids with the 1.0 Ohm coils. The 0.8 Ohm coils are also suitable for 50/50 PG/VG e-liquids and higher ratios. It's important to note that coil lifespan can vary, but on average, they should last one to two weeks before requiring a replacement. Keep an eye out for signs that indicate it's time to change your coil, such as reduced flavor, decreased vapor production, a slightly burnt taste, dark and thickened e-liquid, or gurgling and leaking.
To prolong the lifespan of your UWELL Caliburn G vape coils, follow these tips:
Prime the coil before use.
Ensure your e-liquid is always topped up to avoid dry hits.
Keep your coils clean.
Vape at the recommended wattage.
At Vapesoko Nairobi, we strive to provide you with top-quality vaping products and exceptional customer service. Explore our diverse range of offerings and elevate your vaping experience to new heights. Choose Vapesoko Nairobi as your trusted vaping destination.
| | |
| --- | --- |
| Product Name | Uwell Caliburn G Replacement Coils |
| Price | Ksh 2,500 |
| Brand | REPLACEMENT COILS |
| Availability | Out of Stock |
| Shipment | Free |