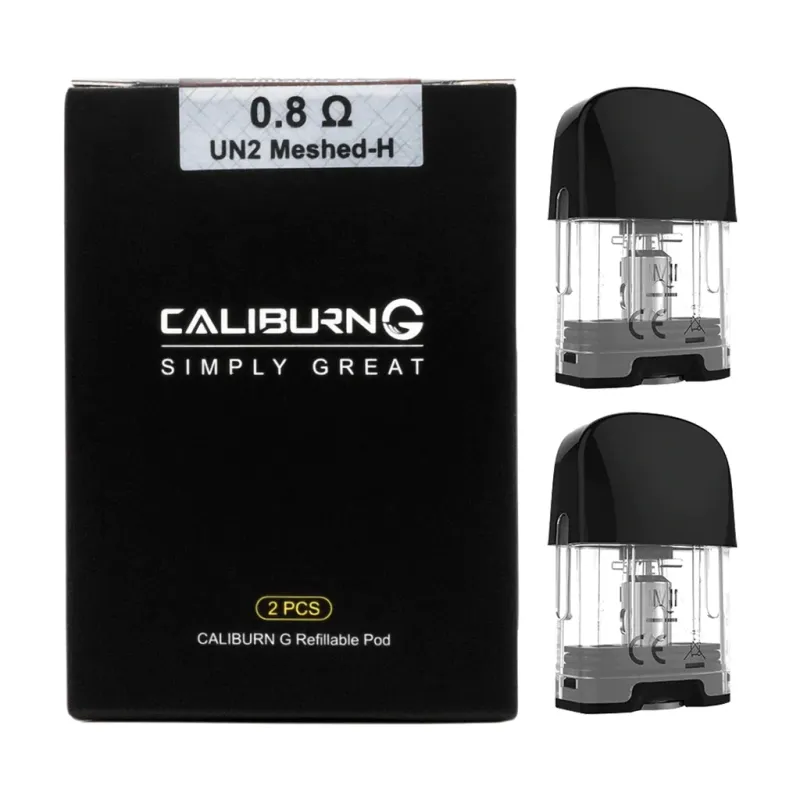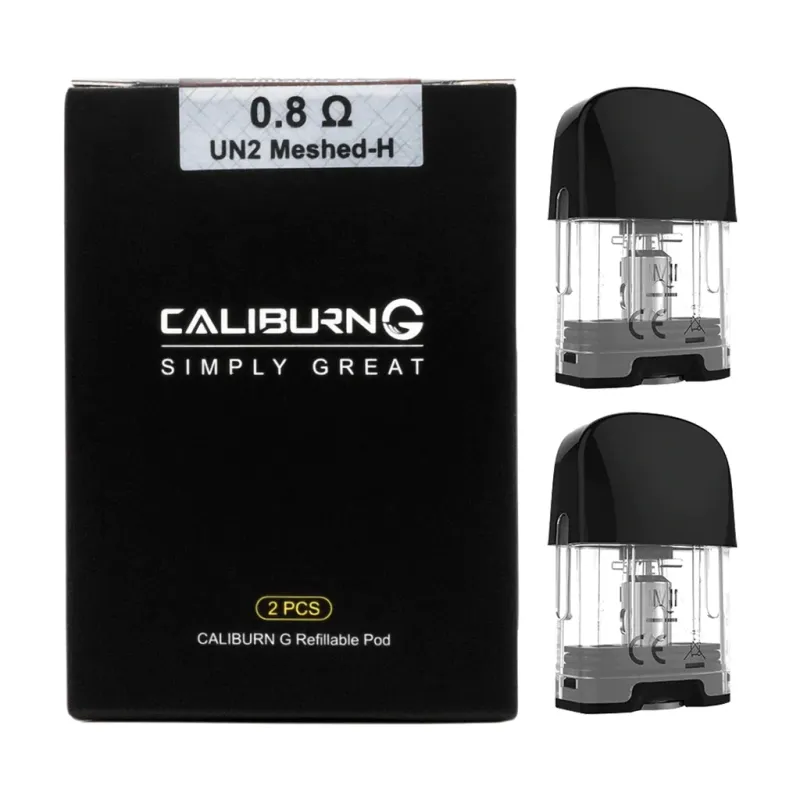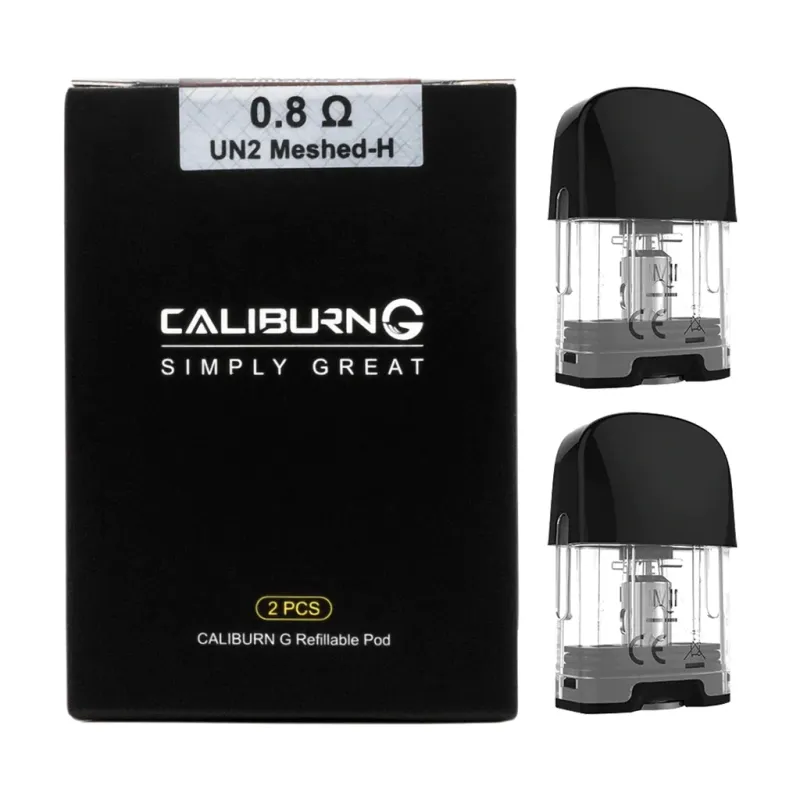 Uwell Caliburn G Replacement Pods
Availability:
Out of Stock
Brand: REPLACEMENT PODS & TANKS
Product description
Welcome to Vapesoko Nairobi, your ultimate destination for top-quality vaping products. Introducing the Uwell Caliburn G Replacement Pods, designed exclusively for use with the Uwell Caliburn G pod kit. These pods offer a convenient and versatile vaping experience, featuring a 2ml e-liquid capacity and a removable coil method that promotes an eco-friendly and cost-effective approach.
With a user-friendly top-fill design, refilling your Caliburn G pods is a breeze. Simply unplug the silicone stopper located on the top of the pod, fill it with your favorite e-liquid, and securely seal it back in place. This design minimizes the chance of leakage, ensuring a clean and hassle-free vaping experience.
The Caliburn G pods are compatible with the Caliburn G coils (sold separately), which employ a plug-and-play design for easy installation and removal. You have the freedom to choose between the 0.8 Ohm mesh coil or the 1.0 Ohm standard coil, allowing you to tailor your vaping experience to your preference. We recommend pairing these pods with high PG e-liquids of 50% or higher for optimal performance.
Designed with user comfort in mind, the Caliburn G pods feature a curved mouthpiece that fits perfectly around the lips, offering ergonomic operation and a pleasant vaping experience.
Key Features:
2ml E-Liquid Capacity
Removable Coils
Top Fill Method
Plug & Play Coil Design
0.8 Ohm Mesh / 1.0 Ohm Coil Compatible
Suited To High PG E-Liquids
Enhance your vaping journey with the Uwell Caliburn G Replacement Pods. Experience convenience, versatility, and exceptional flavor in every puff.
Package Contents:
2 x Uwell Caliburn G 2ml Replacement Pods
| | |
| --- | --- |
| Product Name | Uwell Caliburn G Replacement Pods |
| Price | Ksh 1,800 |
| Brand | REPLACEMENT PODS & TANKS |
| Availability | Out of Stock |
| Shipment | Free |