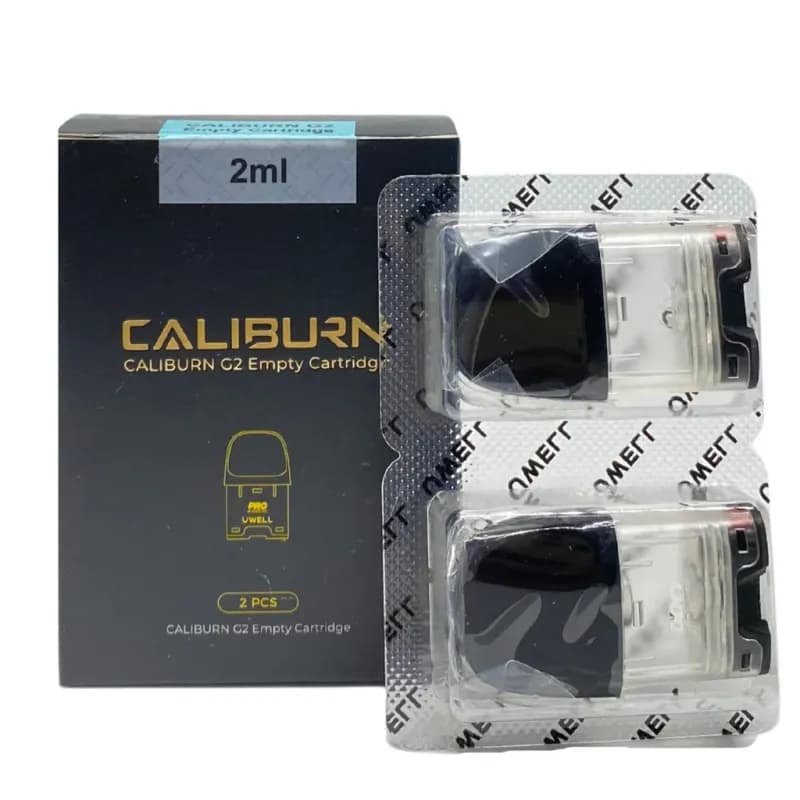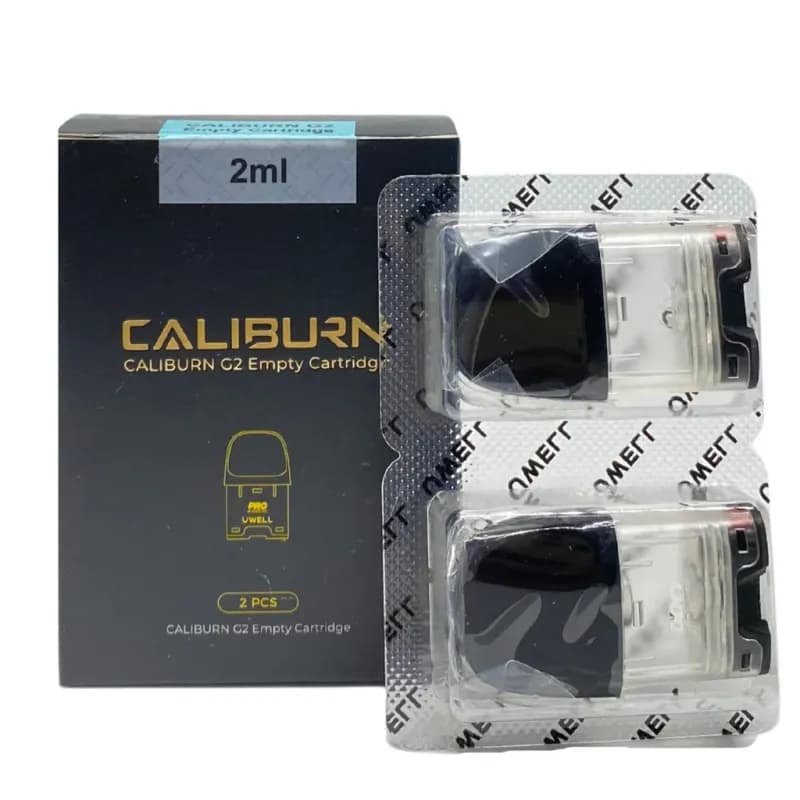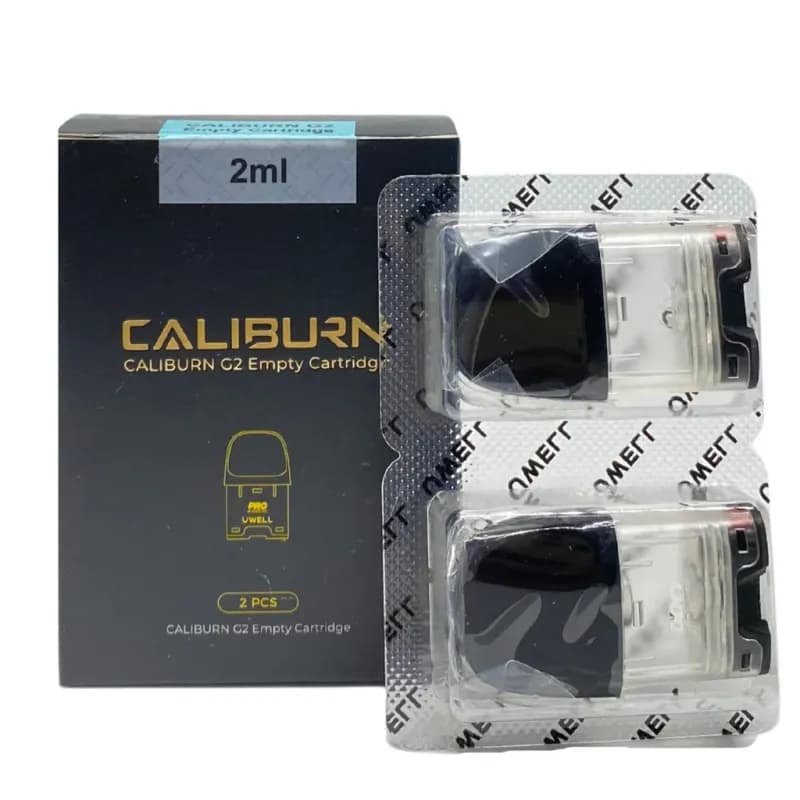 Uwell Caliburn G2 Empty Cartridge
Brand: REPLACEMENT PODS & TANKS
Product description
Welcome to Vapesoko Nairobi, your premier destination for all your vaping needs. Introducing the Uwell Caliburn G2 Empty Pod Cartridges, specifically designed for use with the Uwell Caliburn G2 pod system vape kit. These refillable pods offer a seamless MTL (mouth to lung) or RDTL (restricted direct to lung) inhale experience when paired with Caliburn G2 or Caliburn G replacement coils.
MTL vaping, known for its similarity to traditional cigarette draw, has gained popularity among smokers transitioning to vaping. For a slightly looser and more airy vape, RDTL vaping is the ideal choice.
The Caliburn G2 empty cartridge pods come without coils, allowing you to select the coil that best suits your preferred style of vaping. Each pack contains 2 pods that can be easily refilled and used multiple times, providing convenience and cost-effectiveness.
Featuring a convenient top-fill design, the Caliburn G2 empty cartridge pods make refilling with your favorite e-liquid a quick, clean, and hassle-free process. Simply remove the drip tip mouthpiece to reveal the filling port, squeeze in up to 2ml of e-juice, press the mouthpiece cap back onto the pod, and insert the pod into your Caliburn G2 device. It's as simple as that.
Designed for on-the-go convenience, the top-fill pods ensure quick and easy refilling while also preventing leakage, thanks to the top filling port.
Enjoy enhanced versatility with the progressive adjustable airflow wheel featured on the Caliburn G2 pod cartridges. Explore precise airflow options and select between a tight and restricted inhale or a loose and airy inhale to suit your vaping preferences. The red airflow wheel is conveniently located on the bottom side of the pod.
To experience the best performance, we recommend using 50/50 PG/VG (propylene glycol/vegetable glycerol) e-liquid, Nic salt e-liquid, or high PG e-liquid with this device. These options provide a truly satisfying MTL or RDTL inhale, depending on the vape coil you choose.
The e-liquid check window on the Caliburn G2 device allows you to monitor your juice levels from both sides, ensuring you never run out of e-liquid unexpectedly. This feature helps protect your atomizer vape coils by reducing the risk of firing the device with no e-liquid in the pod.
The Caliburn G2 empty pods are compatible with 1.0 ohm and 0.8 ohm Caliburn G coils, as well as UN2 Meshed-H 1.2 ohm Caliburn G2 coils. Caliburn G2 and Caliburn G coils are available in packs of 4 atomizer coils (sold separately), providing you with ample options to customize your vaping experience.
The ergonomic drip tip on the mouthpiece features a comfortable lip-fitting curved shape, ensuring ultimate comfort while vaping.
Caliburn G2 Replacement Pod Features:
Refillable Pods for the Uwell Caliburn G2 Pod Kit
2ml Pods
Top-Fill Design
Adjustable Airflow Wheel
Removable Plug and Play Atomizer Coils (Sold Separately)
MTL/RDTL Vaping
Ergonomic Drip Tip
Compatible with Nic Salt, 50/50, and High PG E-Liquids
Caliburn G2 Replacement Pods Box Contents:
2 x Caliburn G2 Replacement Pods (No Coils)
Discover a world of vaping possibilities with the Uwell Caliburn G
| | |
| --- | --- |
| Product Name | Uwell Caliburn G2 Empty Cartridge |
| Price | Ksh 1,500 |
| Brand | REPLACEMENT PODS & TANKS |
| Availability | In Stock |
| Shipment | Free |