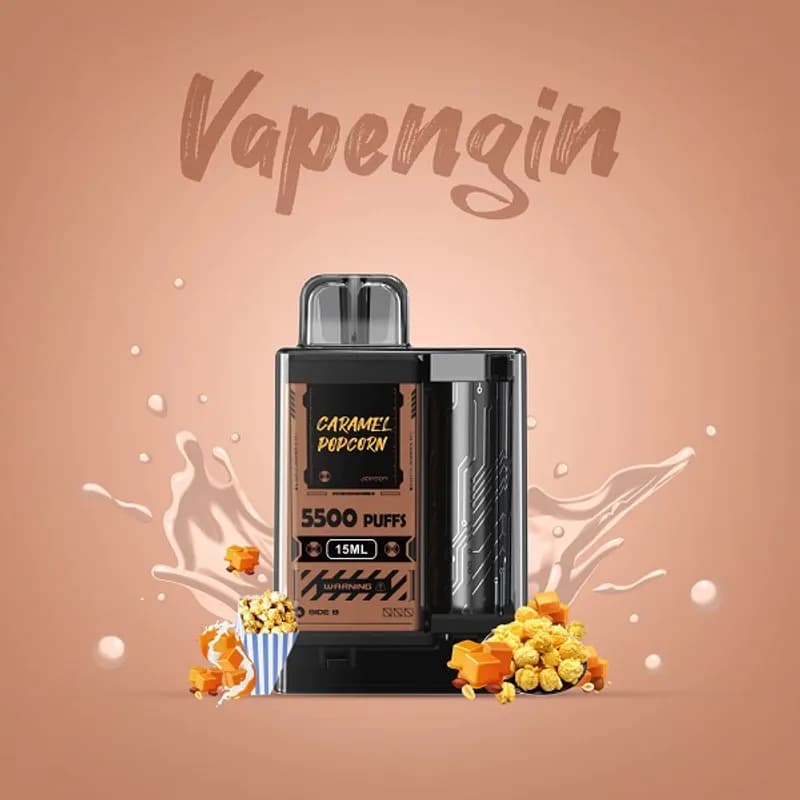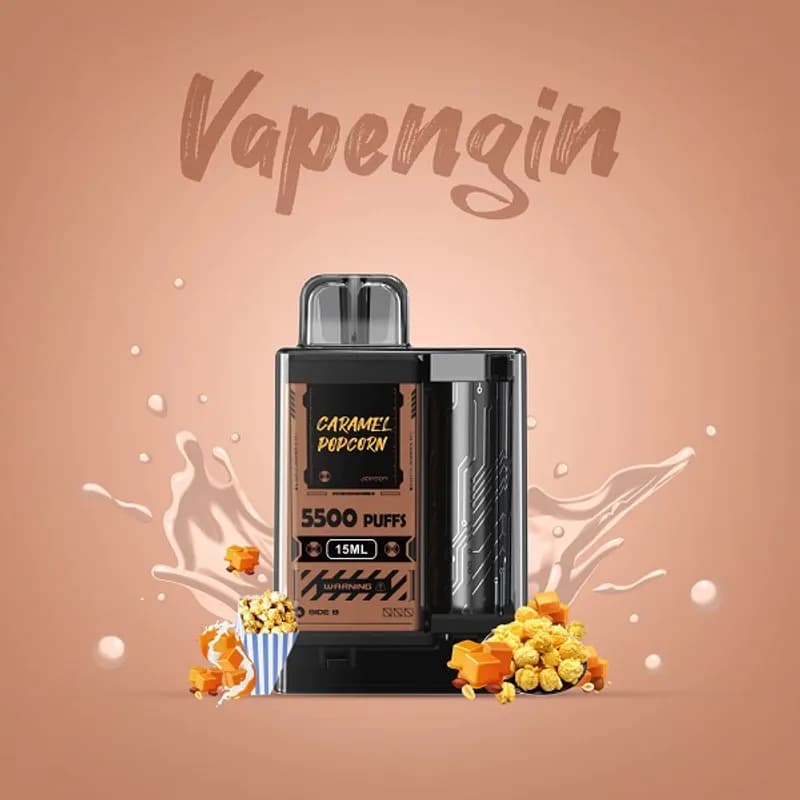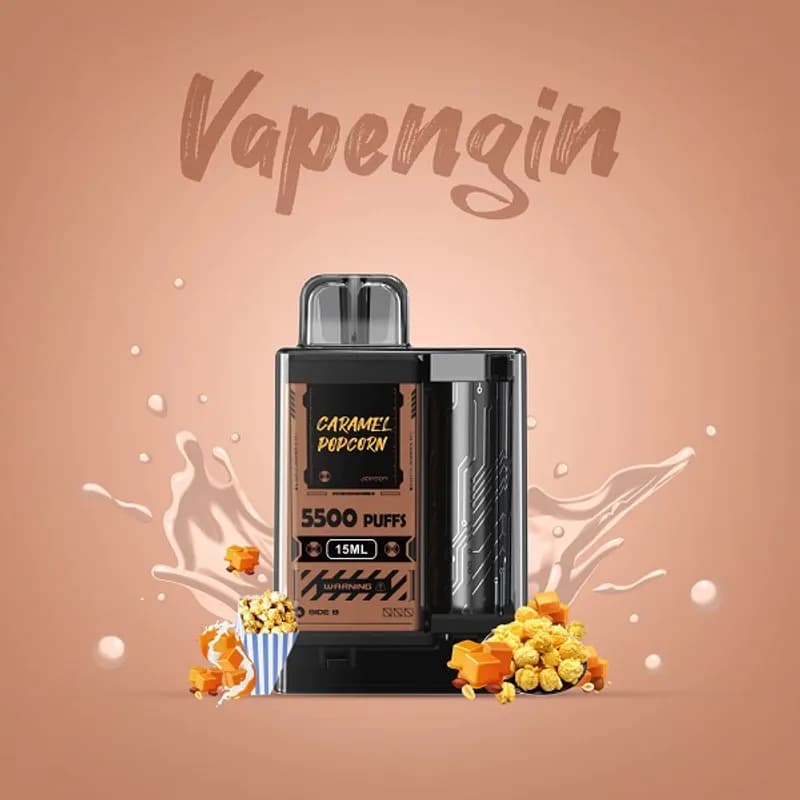 Vapengin Caramel Popcorn - 5500 Puffs
Availability:
Out of Stock
Brand: VAPENGIN | 5500 PUFFS
Product description
Looking for a rechargeable, value-for-money vape device that delivers great flavor and can keep you going for a long time? Look no further than the Vapengin 5500 Puffs Disposable now available at Vapesoko Nairobi! With 50mg nicotine strength (5% by volume) and 15mL of liquid included, this disposable vape device is sure to deliver a satisfactory vape sensation in richness.
Crafted to fit any preference, the Vapengin 5500 Puffs Disposable comes with a range of flavors to choose from. From Watermelon Ice
Blue Raspberry, Pink Lemonade, Strawberry Milkshake, Mango Ice, Russian Cream, Strawberry Watermelon, Kiwi Passion Guava, Caramel Popcorn, Lime Pie, Peach Mango Watermelon, Vanilla Ice Cream, Strawberry Banana Smoothie, Sakura Grape, Watermelon Rainbow Candy to Vanilla Ice Cream, there's a flavor for every taste bud. And with its industry-standard, mesh coil structure, each vape experience is sure to be enjoyable.
Features:
Nicotine strength: 50mg (5% by volume)
Liquid capacity: 15mL
Puffs per device: 5500
Rechargeable battery: 500mAh
Mesh coil structure
What's in the box:
1 x Vapengin Disposable Vape 5500 Puffs (Rechargeable)
Don't miss out on this amazing deal! Try the Vapengin 5500 Puffs Disposable today and experience the satisfaction of a great vape.
| | |
| --- | --- |
| Product Name | Vapengin Caramel Popcorn - 5500 Puffs |
| Options | 5500 Puffs |
| Price | Ksh 2,200 |
| Brand | VAPENGIN | 5500 PUFFS |
| Availability | Out of Stock |
| Shipment | Free |