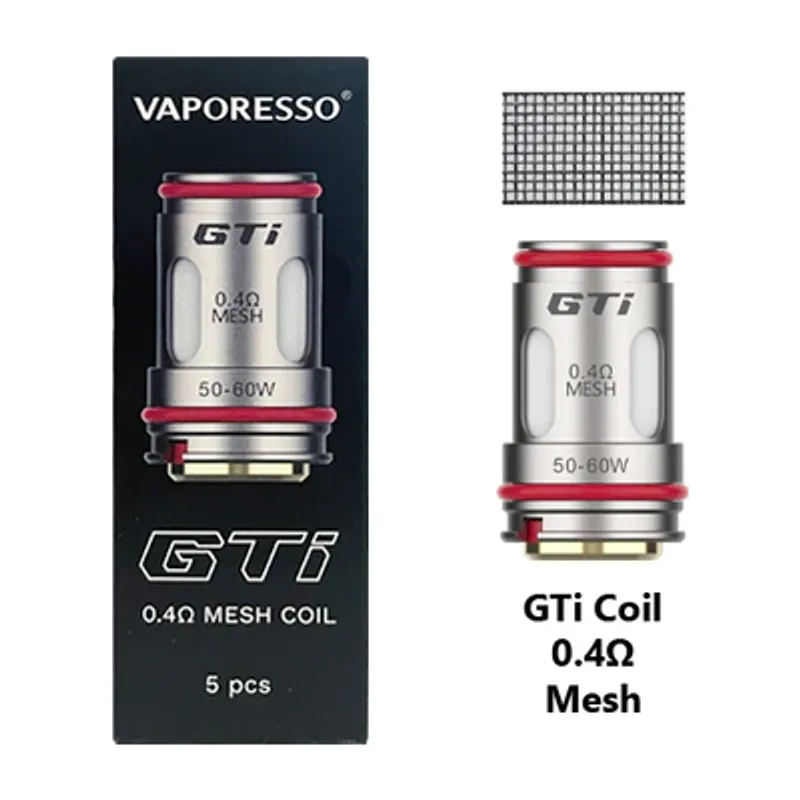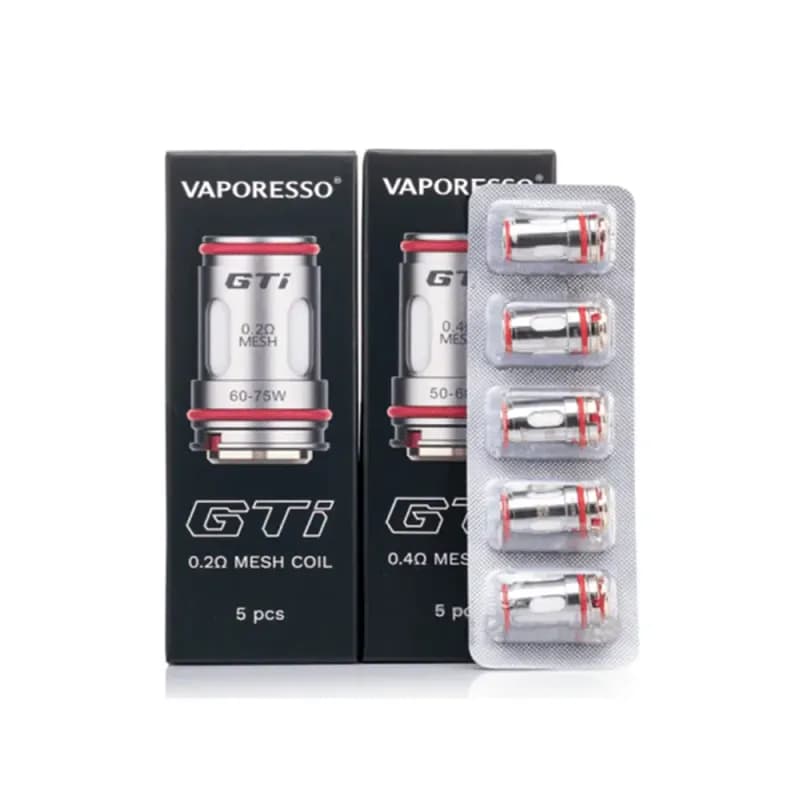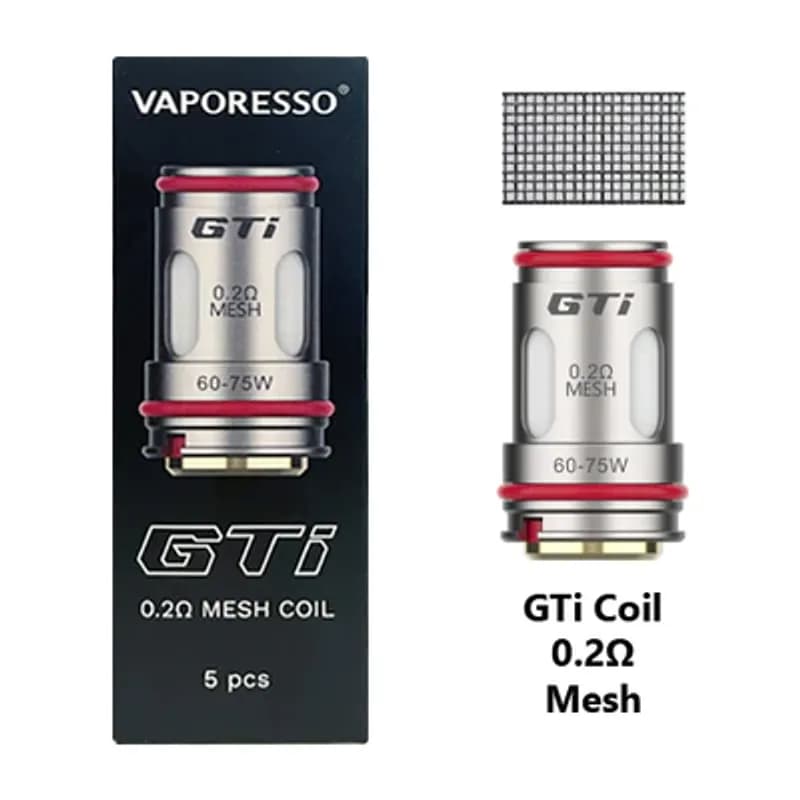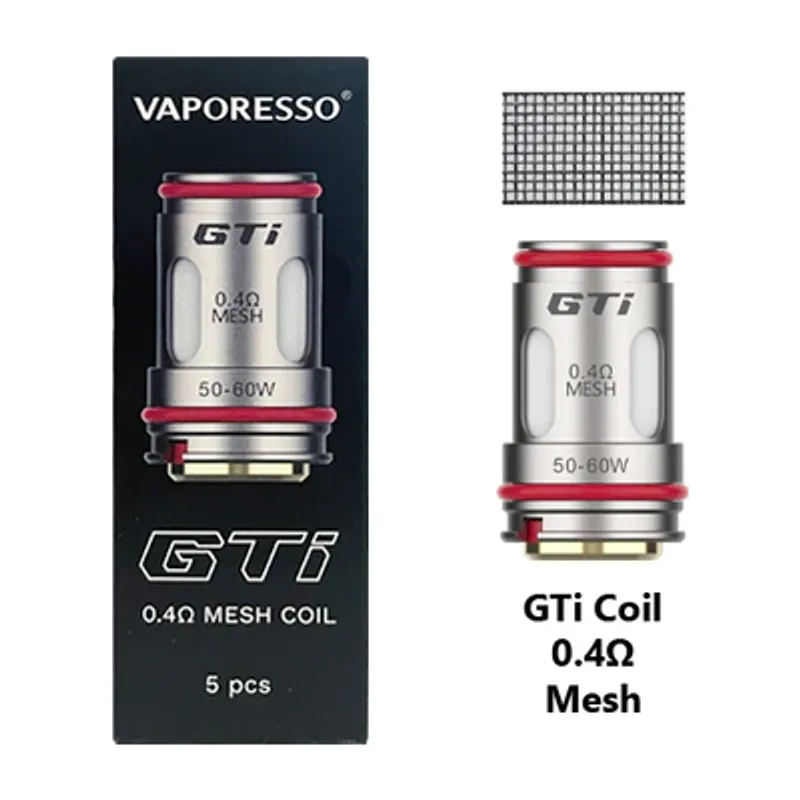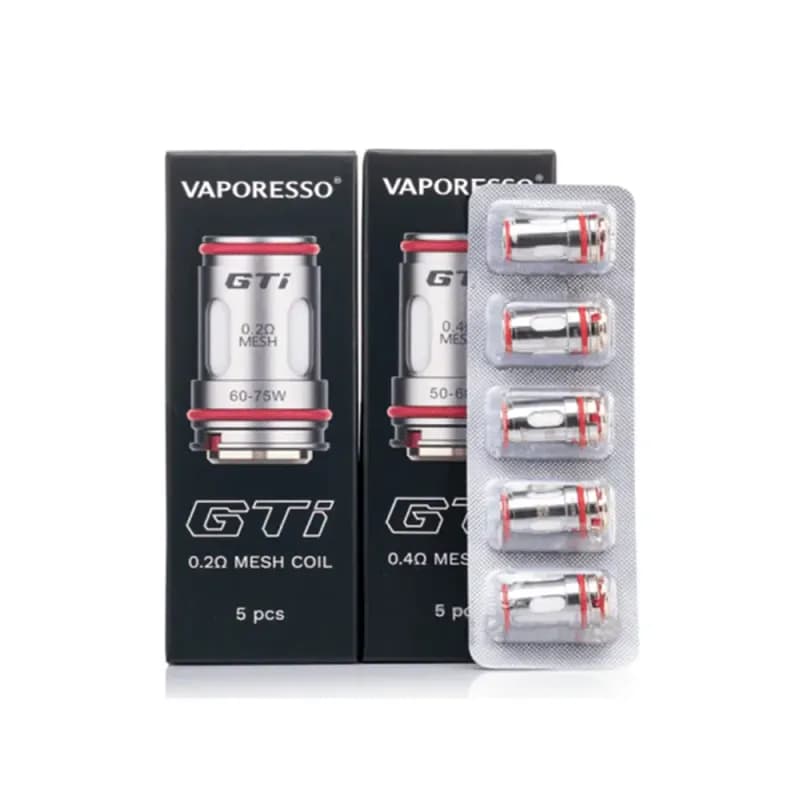 Vaporesso GTi Replacement Coils
Availability:
Out of Stock
Brand: REPLACEMENT COILS
Product description
Introducing the Vaporesso GTi Replacement Coils, now available at Vapesoko Nairobi. These coils are designed to perfectly fit your Vaporesso iTank, Target 100, and Target 200 kits, ensuring a seamless vaping experience. Get ready to embrace Direct To Lung (DTL) vaping with voluminous clouds and unparalleled flavor.
Let's explore the remarkable features of Vaporesso GTi Coils:
DTL Vaping: Experience the thrill of Direct To Lung vaping with these coils. Designed for a more open and airy draw, they deliver an impressive amount of vapor, satisfying cloud chasers.
Mesh Build: The Vaporesso GTi Coils feature a mesh lattice coil structure that allows for rapid heating of your e-liquid. Prepare yourself for intensified flavors that will tantalize your taste buds.
Multiple Resistances: The GTi Coils come in two variations to suit your preferences. The 0.2 Ohm coil provides a robust vapor production, while the 0.4 Ohm version offers a slightly milder but still satisfying vapor experience.
Compatible With High VG E-Liquid: For optimal performance, pair the Vaporesso GTi Coils with high VG e-liquids. We recommend e-liquids with a 70% VG concentration or higher to achieve the best results.
Here's the recommended power range for each coil:
0.15 Ohm GTi Mesh Coil: Enjoy massive flavorful vapor within a power range of 75-90W. This coil will elevate your vaping sessions to new heights.
0.2 Ohm Coil: Enjoy a power range of 60-75W with this coil to unleash impressive clouds and rich flavor.
0.4 Ohm Coil: For a slightly cooler vaping experience, we suggest using this coil within the range of 50-60W. It delivers a satisfying balance of flavor and vapor.
Each pack of Vaporesso GTi Replacement Coils contains five (5) coils, ensuring long-lasting performance and value for money. The press-fit coil installation makes replacing your coils quick and hassle-free.
The Vaporesso GTi Coils are compatible with the following devices:
Vaporesso iTank
Vaporesso Target 80 Kit
Vaporesso Target 100 Kit
Vaporesso Target 200 Kit
Upgrade your vaping experience with the Vaporesso GTi Coils. Extract massive, flavorful vapor from your favorite e-juices and immerse yourself in a world of satisfaction.
Order your pack of Vaporesso GTi Replacement Coils today from Vapesoko Nairobi, your trusted source for high-quality vaping products. Enjoy fast delivery and competitive prices. Elevate your vaping experience with Vapesoko Nairobi.
| | |
| --- | --- |
| Product Name | Vaporesso GTi Replacement Coils |
| Price | Ksh 2,500 |
| Brand | REPLACEMENT COILS |
| Availability | Out of Stock |
| Shipment | Free |