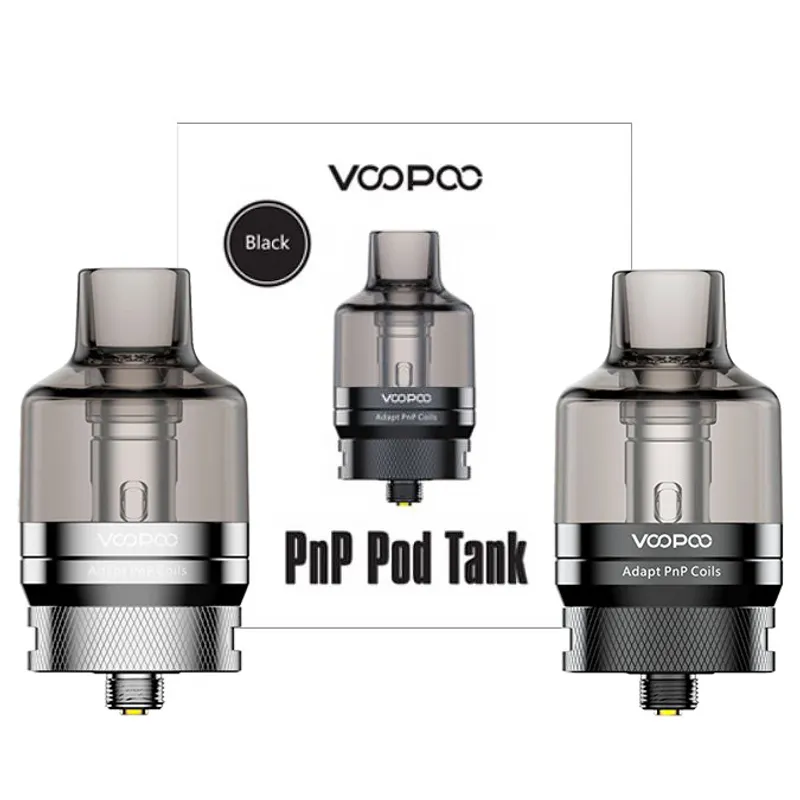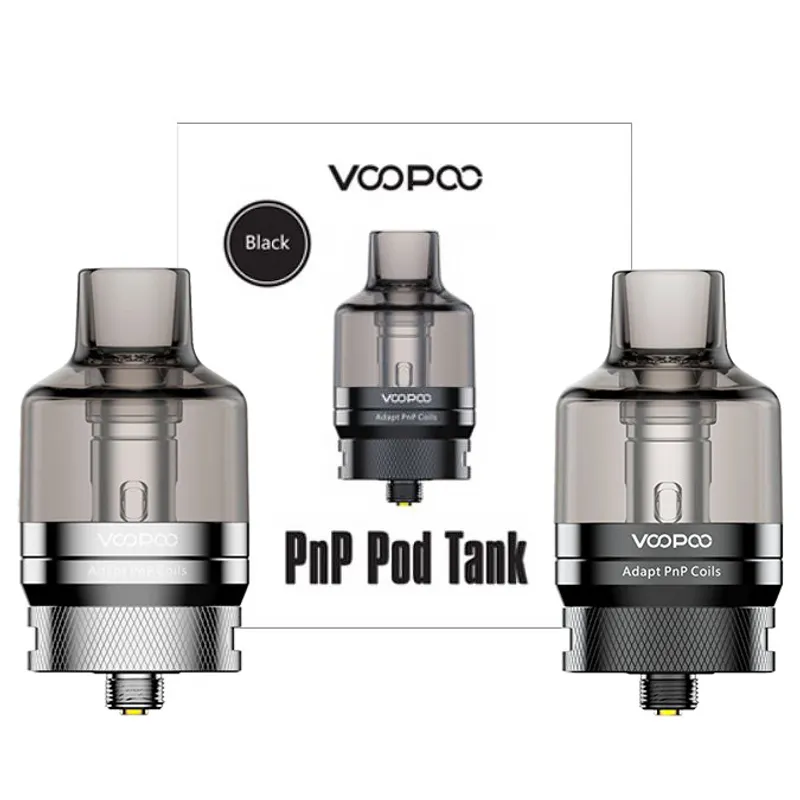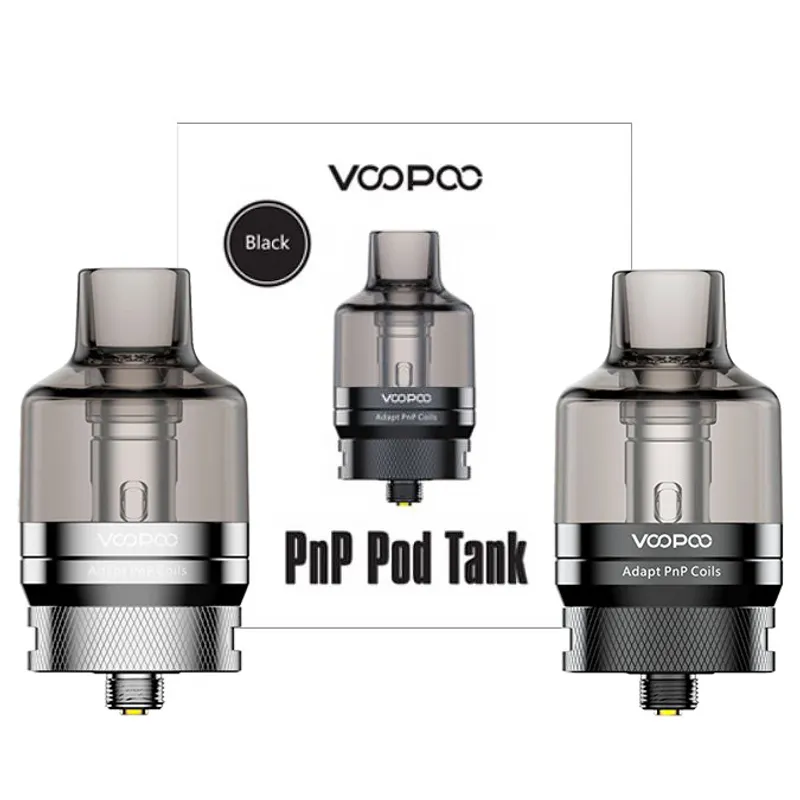 VooPoo PNP Pod Tank
Availability:
Out of Stock
Brand: REPLACEMENT PODS & TANKS
Product description
Welcome to Vapesoko Nairobi, your premier destination for exceptional vaping products. Introducing the VooPoo PnP Pod Tank, a cutting-edge vape tank that offers versatility and high performance. Whether you're looking for a replacement pod for the VooPoo Drag S Mod Pod kit or the VooPoo Drag X Mod Pod kit, or a standard vape tank compatible with a wide range of devices, the PnP Pod Tank has got you covered. With its included 510 adapter, you can easily transform it into a vape tank for use with various mods.
Crafted with a combination of stainless steel and PCTG materials, this tank is built to withstand the demands of daily vaping. The magnetic connectors ensure a secure attachment when in use, providing peace of mind during your vaping sessions.
Operating a user-friendly, removable coil system, the PnP Pod Tank is compatible with the entire PnP coil range, offering you a wide array of options for customization. To enhance your vaping experience, we have included the VM1 0.3 Ohm mesh coil and the VM6 0.15 Ohm variant coil in the package. These coils deliver exceptional flavor and vapor production, particularly when paired with high VG e-liquids of 60% and above.
With an adjustable airflow design, you have full control over your inhalation experience, allowing you to tailor it to your preference. The bottom fill method simplifies the refill process and minimizes the chance of leakage, ensuring a hassle-free vaping experience.
Key Features:
2ml E-Liquid Capacity
Replacement Pod / 510 Vape Tank
Stainless Steel / PCTG Construction
Adjustable Airflow
Bottom Fill Method
Magnetic Connectors
PnP Coil Series Compatible
VM1 0.3 Ohm Coil & VM6 0.15 Ohm Coil Included
Experience the ultimate in versatility and performance with the VooPoo PnP Pod Tank. Upgrade your vaping journey today and discover the difference.
Package Contents:
VooPoo PnP 2ml Vape Pod Tank
VooPoo PnP 510 Tank Adaptor Base (Pre-Installed)
VooPoo PnP VM1 0.3 Ohm Coil
VooPoo PnP VM6 0.15 Ohm Coil
User Manual
| | |
| --- | --- |
| Product Name | VooPoo PNP Pod Tank |
| Price | Ksh 2,800 |
| Brand | REPLACEMENT PODS & TANKS |
| Availability | Out of Stock |
| Shipment | Free |