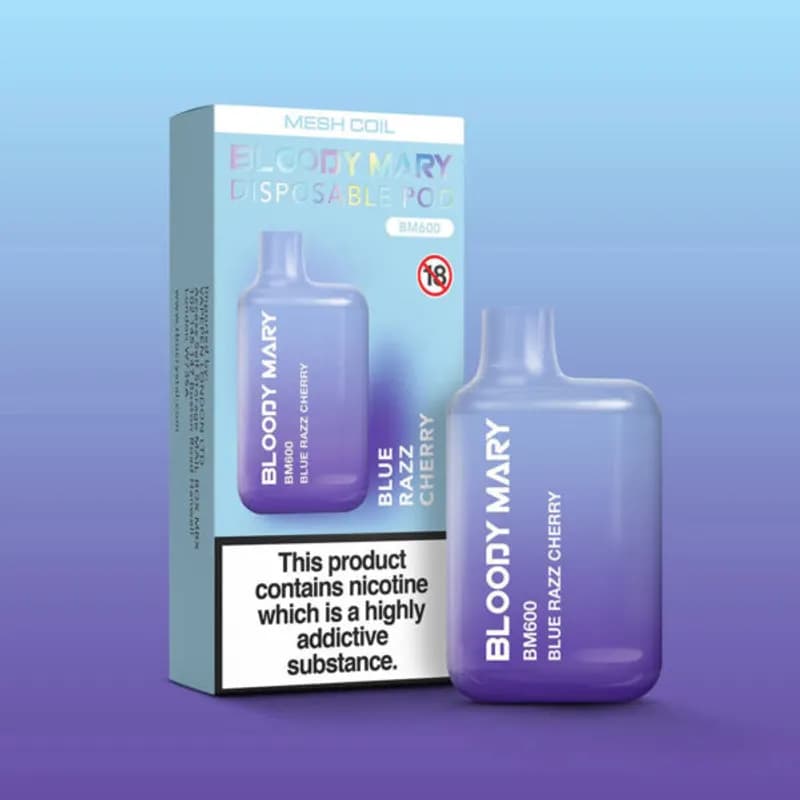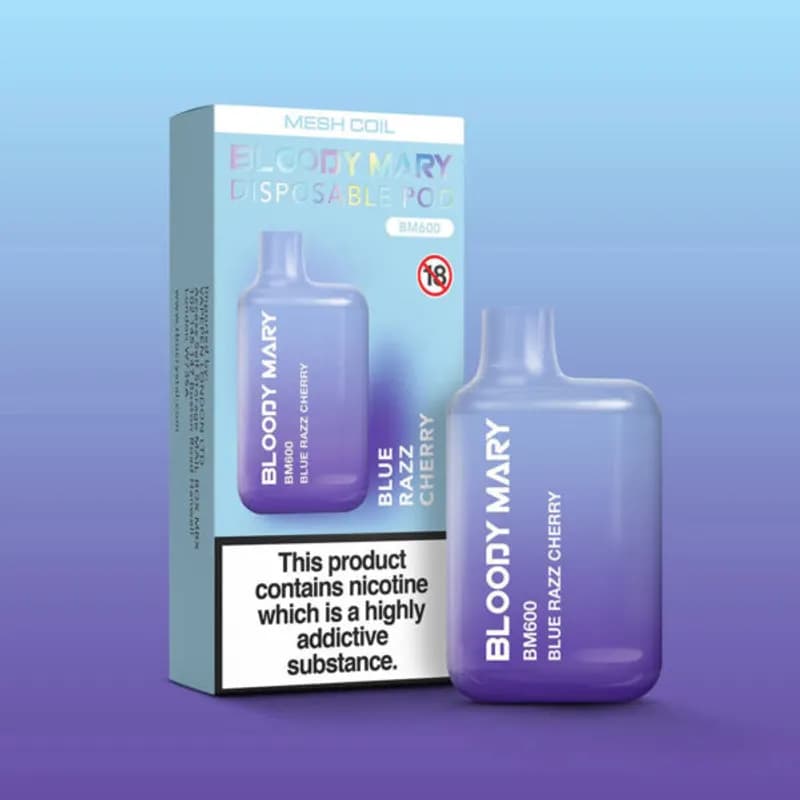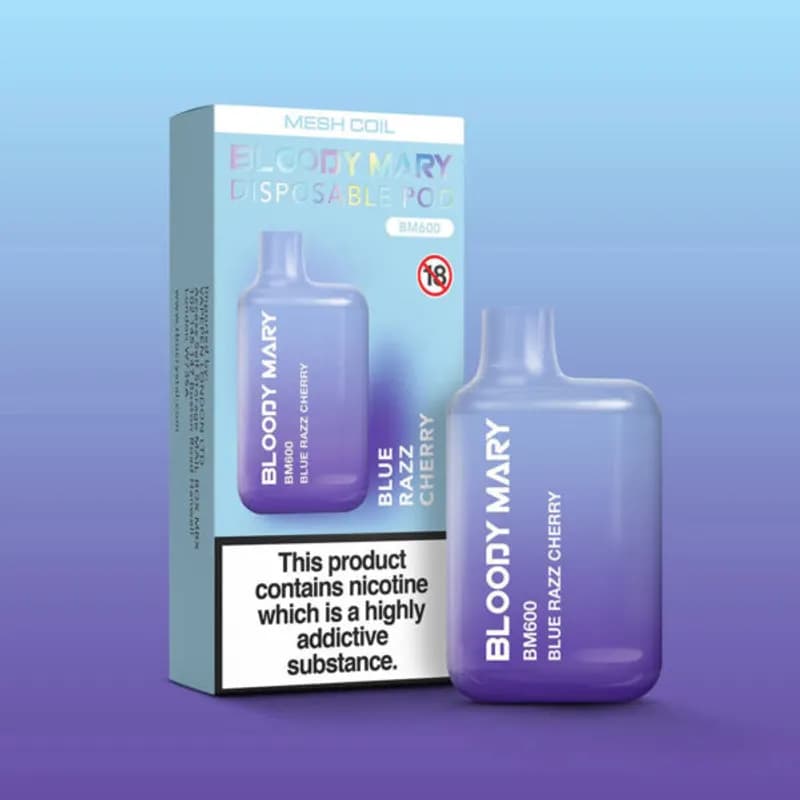 Blue Razz Cherry-Bloody Mary BM600
Brand: BLOODY MARY||600 PUFFS
Product description
Discover the Bloody Mary BM600 Disposable Vape – the ultimate portable vaping solution for enthusiasts of all experience levels. At Vapesoko Nairobi, we're excited to present this cutting-edge disposable vape that delivers ease of use and an exceptional vaping experience.
Designed with convenience in mind, the Bloody Mary BM600 is perfect for both newcomers and seasoned vapers. Say goodbye to the hassle of coils and e-liquid refills. When your device runs low, simply replace it with a new one and enjoy 600 puffs – equivalent to over 20 traditional cigarettes.
Experience seamless operation with the inhale activation technology. No buttons or menus are needed – just inhale through the mouthpiece to trigger a satisfying MTL (Mouth To Lung) vape, providing you with the familiarity of a cigarette draw.
Inside each device lies a 20mg salt nicotine e-liquid, ensuring a smoother throat hit and rapid nicotine absorption, effectively satisfying your cravings. Plus, our diverse range of fruit and menthol flavors ensures you'll always find a delightful choice to suit your mood.
Designed to cater to your preferences, our Bloody Mary BM600 offers an array of flavor choices to suit your mood.
Key Features:
Beginner-Friendly Disposable Vape
Provides 600 Puffs – Outlasting 20 Cigarettes
Inhale Activated for Effortless Operation
Boasts an Array of Flavorful Choices
Equipped with 20mg Nicotine Salt
Features a 2ml E-Liquid Capacity
| | |
| --- | --- |
| Product Name | Blue Razz Cherry-Bloody Mary BM600 |
| Options | 600 Puffs |
| Price | Ksh 1,200 |
| Brand | BLOODY MARY||600 PUFFS |
| Availability | In Stock |
| Shipment | Free |